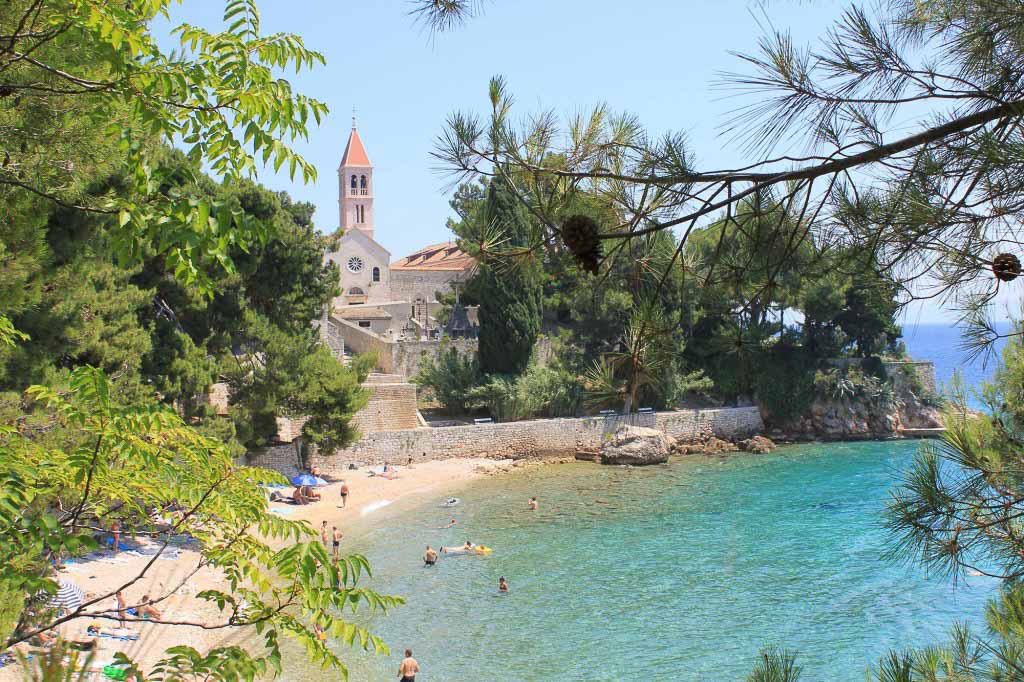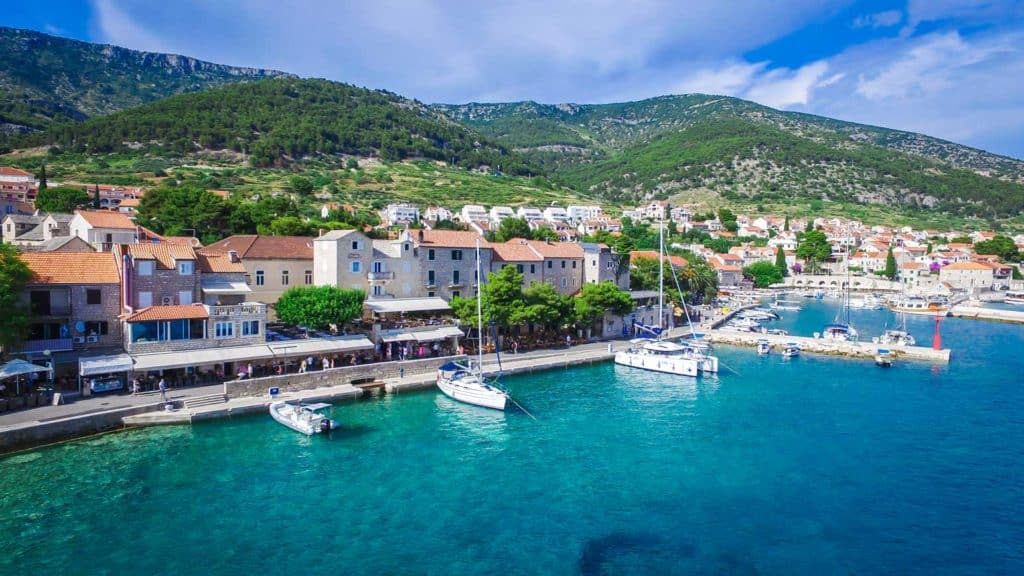 Hvar Town isn't the only cool place for Croatia Villa Holidays…
by Saron Lease 4th March 2023
The not-so-new kid on the block is Bol town on Brac island is hot on the heels of Hvar Town for exclusive appeal.
When it comes to villa holidays in Croatia, Hvar Town has had much publicity over the years. It's become the go-to place for so called Jet Set Croatia holidays. Its laid back, wow factor image has made it as desirable as St Tropez or the Island of Capri. Hvar Town certainly has that exclusive appeal for villa holidays in Croatia.
Truth be told, Croatia does 'understated cool' so well. It's one of the reasons Croatia appeals to all ages. So, it comes as no surprise that another location has been quietly acquiring similar appeal to Hvar town. The not-so-new kid on the block is Bol town on Brac island. So how does Bol Town compare to Hvar Town?
Hvar Town – Glitterati's Island of choice..
First off, Hvar town is gorgeous and has rightly gained its reputation for being the Glitterati's Island of choice on the Dalmatian coast. Its reputation puts great pressure on the Hvar villa rental stock. Many villa holiday seekers say they want villas in Hvar Town rather than anywhere else on Hvar Island. However, one place has rather a similar vibe and without the associated price tag the press buzz has caused Hvar Town.
How Does Bol Town Compare?
The Bol coast comprises the famous shape shifting Zlatni Rat Beach. With its beach parties under the pine trees and kite surfing off its beach, the cool kids hang out here. From there, is a sea edge promenade with a smattering of beach bars down to Bol town. Croatia villas on the beach line the shore, and you can walk all the way along to the pretty beaches at the other end.
The Monastery beaches are a world away from the more intense Zlatni Rat beach. As the name suggests, there is a monastery here and, on each side, there is a picture perfect beach. There's a line of sun loungers on the beach right in front of the water and a beach bar. A fisherman's cottage on the sea edge supplies fresh seafood, grilled meat and pasta, with free-flowing local Brac and Hvar wines, and local virgin olive oil. It's sublime.
This place ideal if you need to appeal to different age groups in your family as this is a great location for multi-generational groups. A Brac villa in Bol Town or a villa on the beach anywhere along this relatively stretch of coast will please all. For those looking for a villa in Croatia with pool, there are a variety of accommodation types. From apartments to luxury Croatia villas on Brac or beach villas or Croatian villas by the sea.
Variety of Good Activities on Brac Island
The Island of Brac as a whole is, of course, on your doorstep. There are a good variety of things to do on Brac starting with the water sports of Bol itself. Or for more high octane activity, get dropped off at the top of the highest peak on the island and mountain bike down! Or or a more sublime two-wheel excursion, bike the Olive grove trails of Sutivan. By day, explore the many beautiful Brac beaches and turquoise bays. Or for something different, head to the south-eastern side of the island and take a swim in an ex-Yugoslav submarine pen!
Night Life & Eating Out
You'll find a good selection of low-lit restaurants and lounge bars by night in Bol Town. Late bars with chilled out lighting, decks and lounge sofas, are the order of the evening. There are two clubs on the edge of town too, so the evenings need not end! Or for a more low key evening, head to the Senkovic winery for an exclusive dining experience. Brac restaurants are certainly going up in the w0rld.
Bol doesn't have the jet set, champagne reputation and thus is more understated gold-flaked grappa. But it has the cool appeal that Croatia naturally does so well. So for luxury villa holidays in Croatia, Bol, is a bohemian bolthole worth knowing about…
More Information