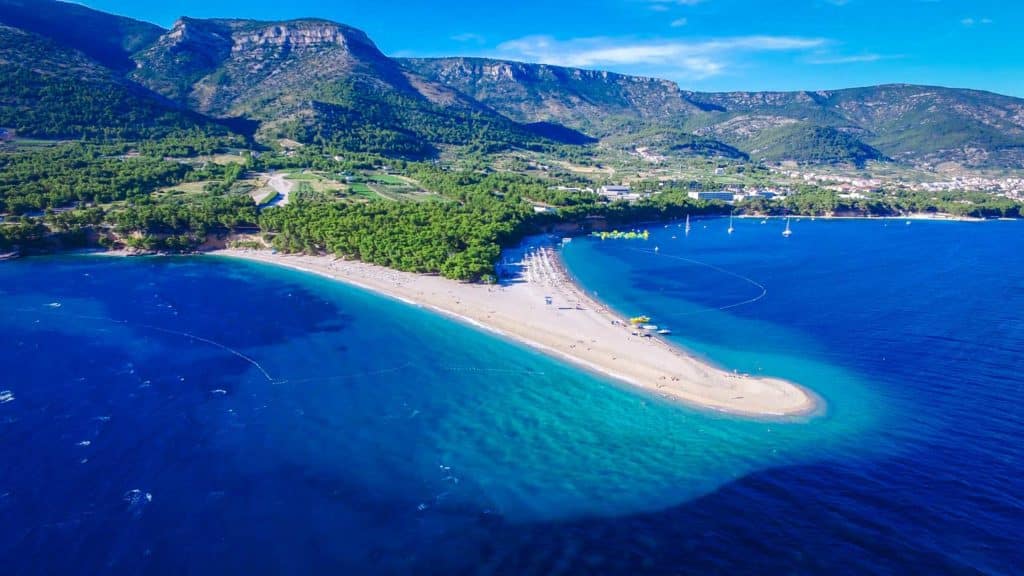 Brac Island – Beautiful Croatia Beaches with Space for your Beach Towel
Head away from the mainland to the Island of Brac for a Croatia holiday is the mantra of the  New Zealand Herald which suggests escaping the packed beaches of summer holiday destinations around the Mediterranian and instead checking out Brac Island whose beaches, it reports, have plenty of space to relax.
At only 45  minutes from Split Port and with a lovely selection of family holiday locations, it reports that there are beautifully clean clear turquoise water bays all around the coast of the island which are not busy and which are stunning. Croatia beaches are known for their beauty and indeed, the beaches around Supetar, the main, pretty little town of Supetar were recognised under the White Flag programme for ecologically clean sea water last year.
There are no shortages of beaches to visit on Brac Island… The Herald recommends Splitska, Murvica Beach, Bobovisca, Lovrecina Beach and Zlatni Rat as Brac beach locations to head for.
Lovrecina Beach is a wonderful big bay with a sandy beach, perfect for families with small children, the Herald reports and suggests hiring a boat to get there although it's not far from nearby Posira.
Then Murvica Beach near the popular holiday town of Bol is down a fairly steep path but such a beautiful beach that it's worth it!
Just outside Bol itself is Brac Island's most famous beach, Zlatni Rat, one of the more busy beaches since it is well publicised, this is the beach to come for water sports, particularly wind surfing and kite surfing – the area is reknowned for its good conditions. This isn't the only beach in the area of Bol though and there are some very beautiful Bol beaches.
But Brac isn't only about beaches – the Herald also praises Brac Island saying there is plenty to do during a Croatia holiday here with enough to do for a week but with island hopping opportunites to nearby Hvar Island or Solta for restless holiday makers.
More Information