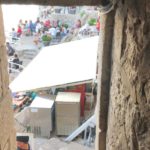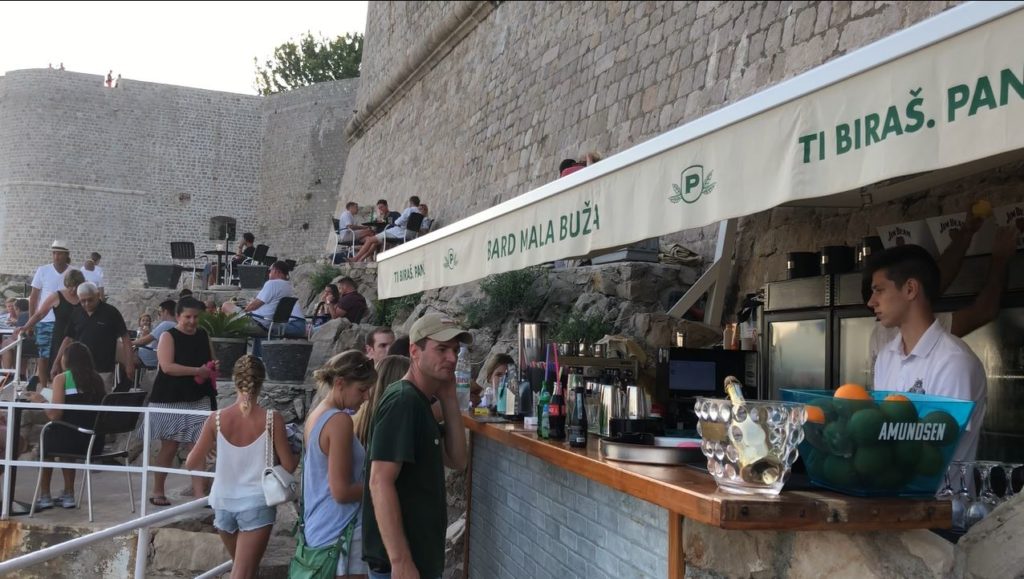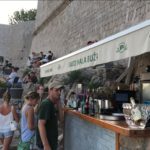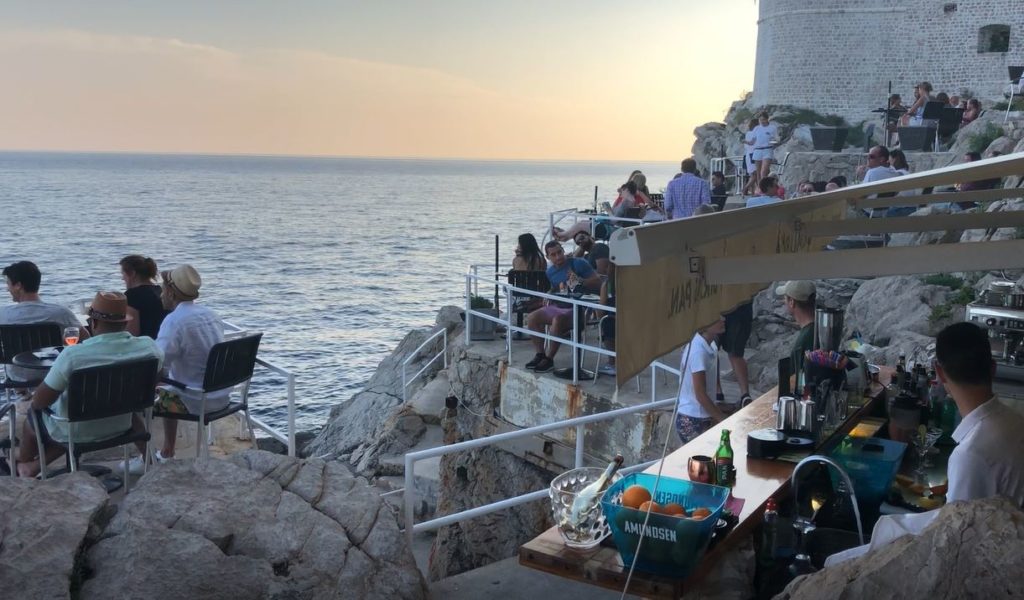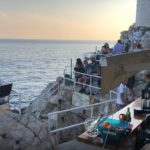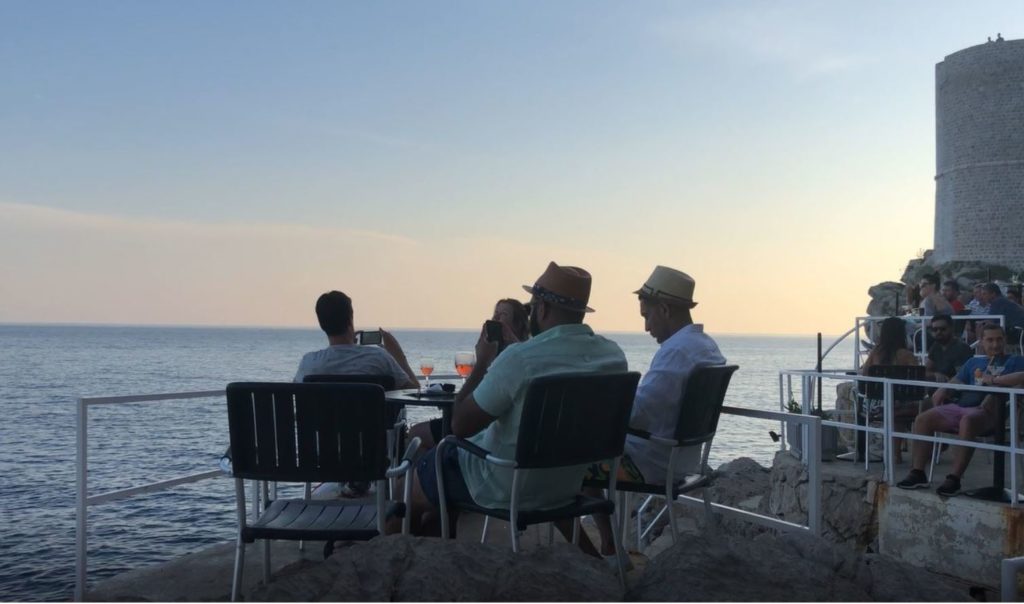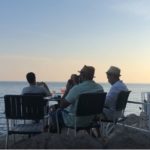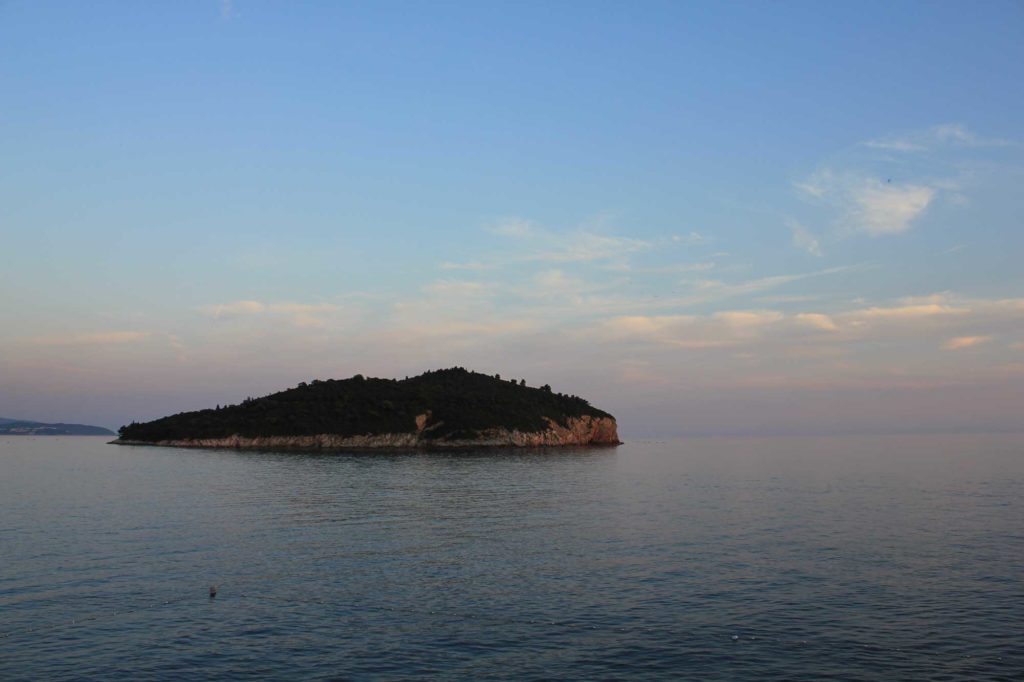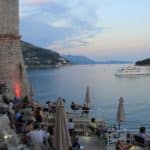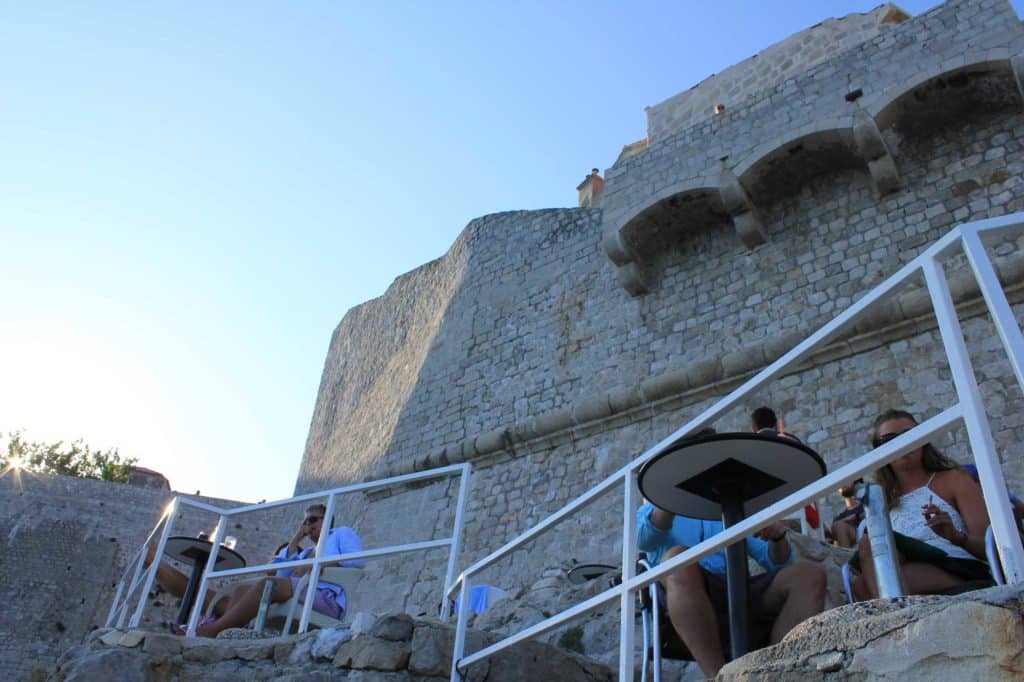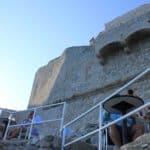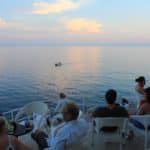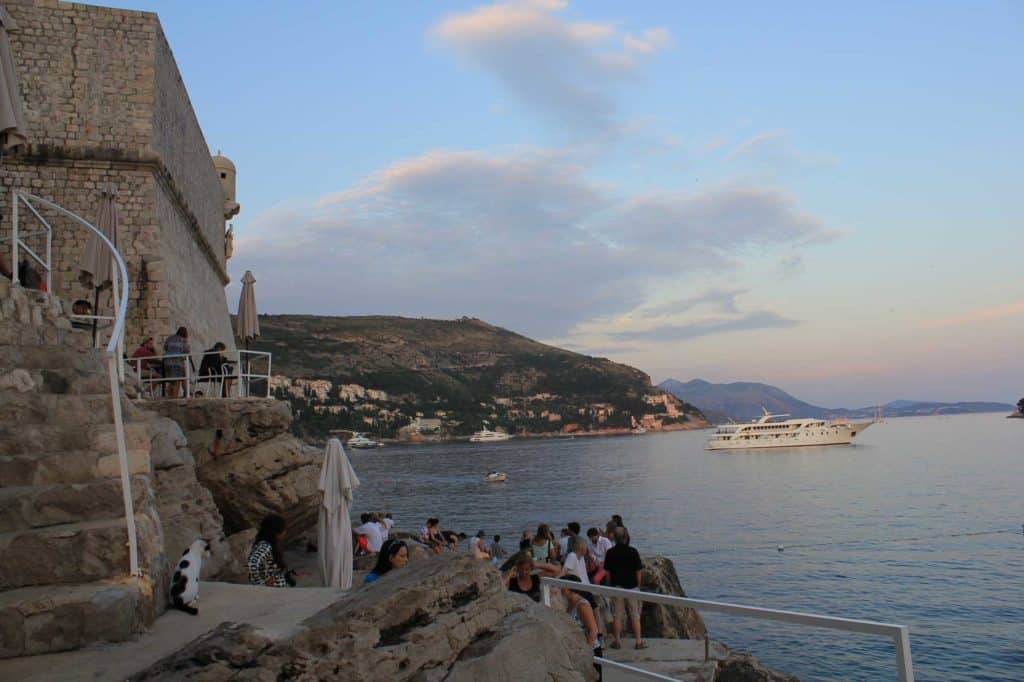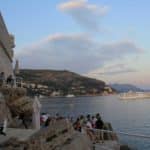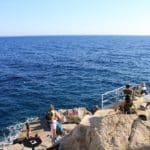 Dubrovnik Old Town
Mala
Buza Bar "Mala" (meaning "small" in Croatian) is reputed to be one of the most beautiful bars in Dubrovnik due to its position on the cliffs right above the sea, giving a pretty amazing panorama across the Adriatic. It is also known as the "hole-in-the-wall" and it is the 'essence' of Dubrovnik, where they say, visitors become locals.
In the old Dubrovnik dialect, buža means 'hole', and to get to this unique café bar, you have to go through the hole-in-the-wall that leads to a swimming and relaxing spot that is a daily stop for many of the people who live within Dubrovnik's impenetrable, protective City Walls.
Open only during the spring and summer months, you will find conveniently placed tables where you can linger over a cold drink while enjoying marvellous sunsets, the view at the historic island of Lokrum, and the stark hills of Southern Dalmatia. With just minimal architectural enhancements the owners have transformed the steep and otherwise inaccessible cliffs into a simple and safe site at which their customers can enjoy the natural beauty of the exceptionally unique location.
This is a phenomenal chill-out spot for a coffee or a cocktail.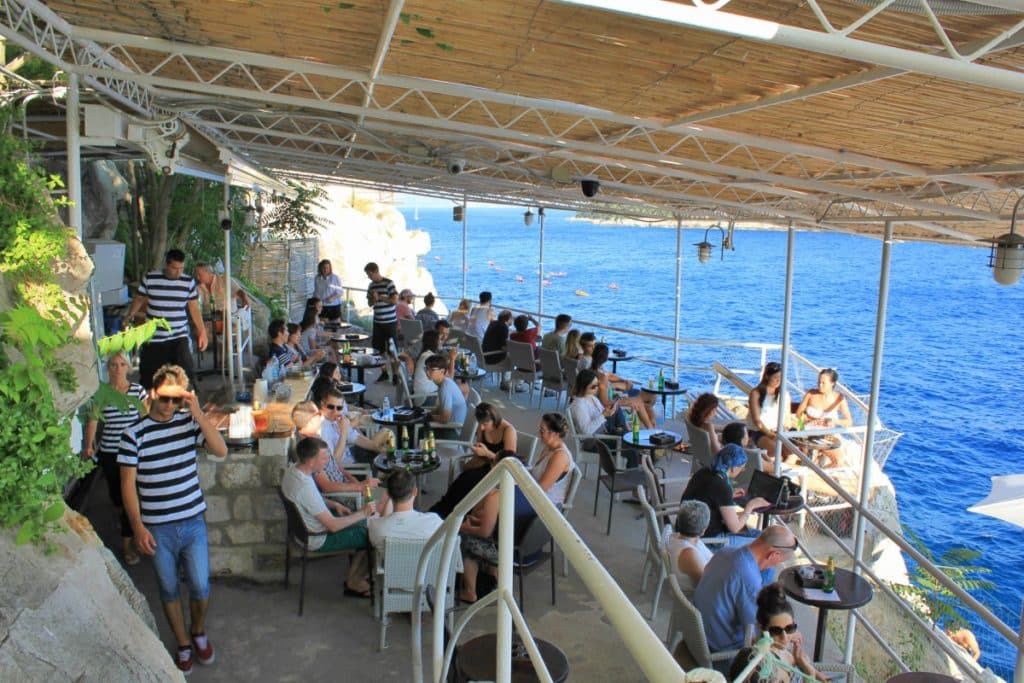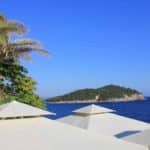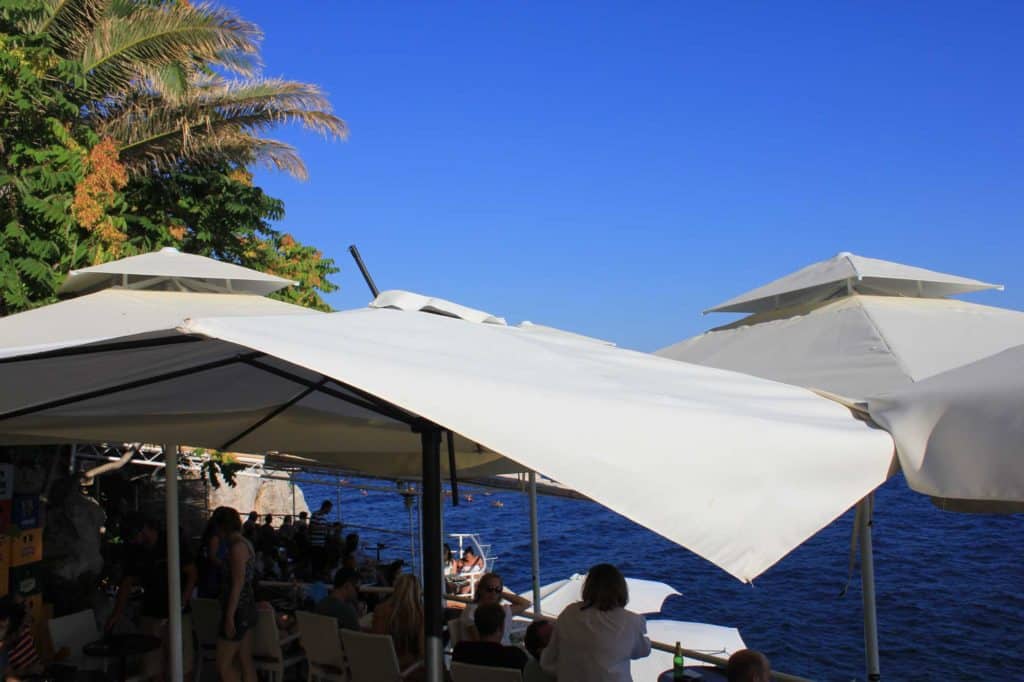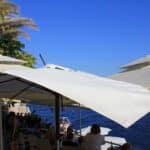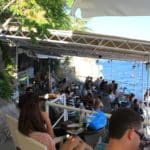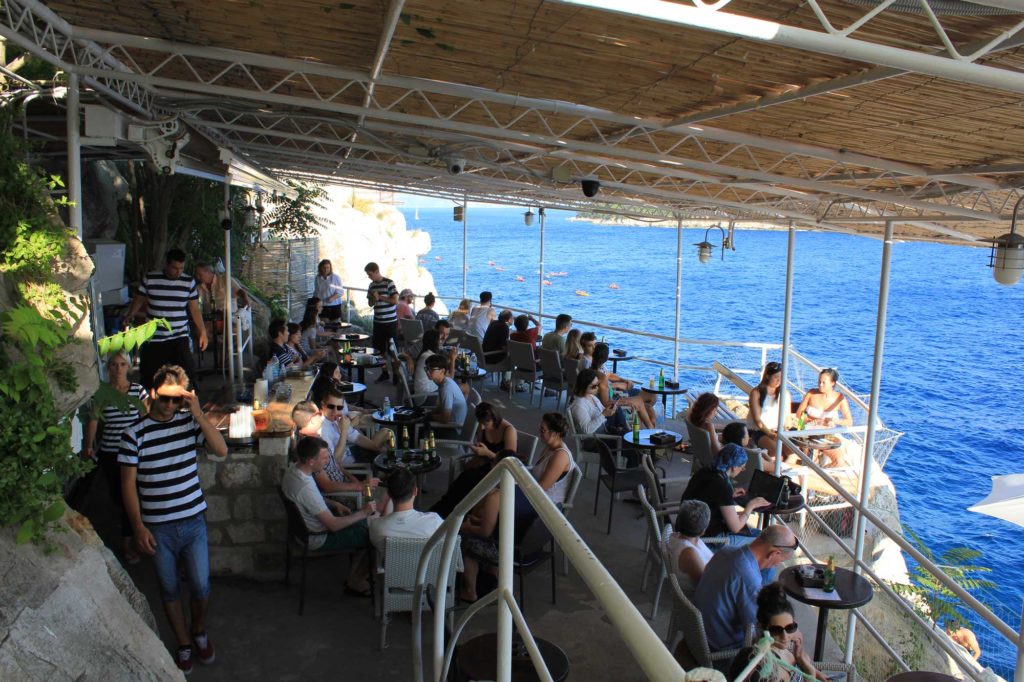 Velika
There is also another Buza Bar just along the alleyway – locally named "Velika" or big Buza Bar.