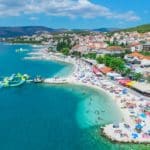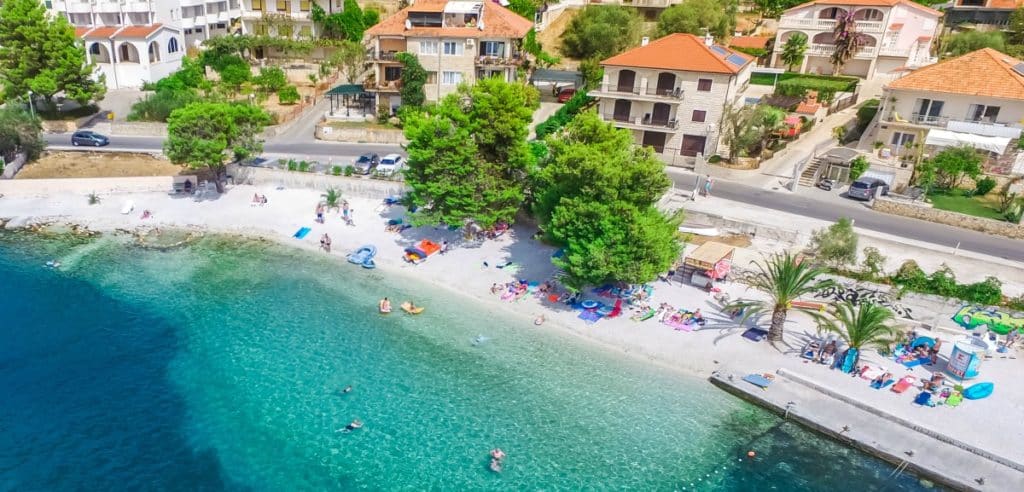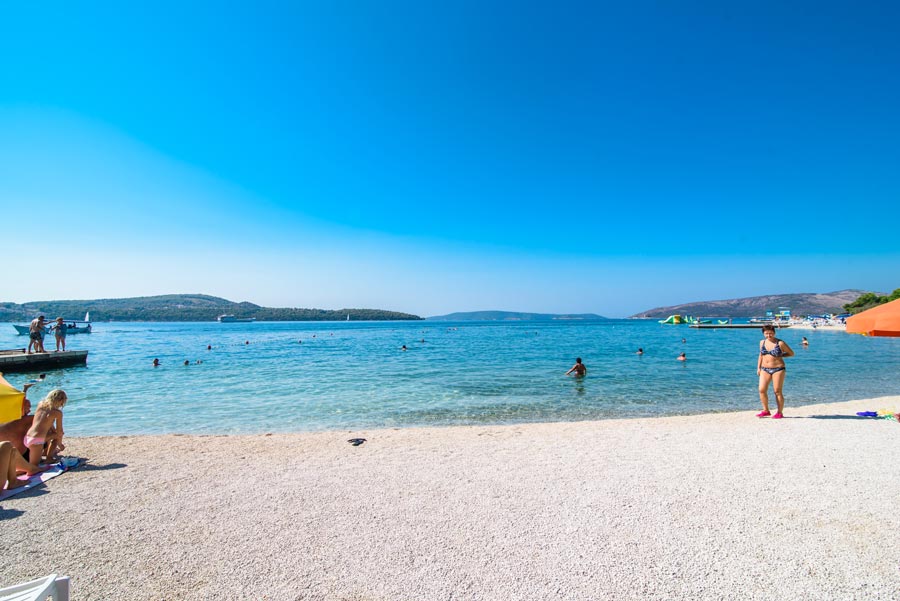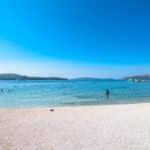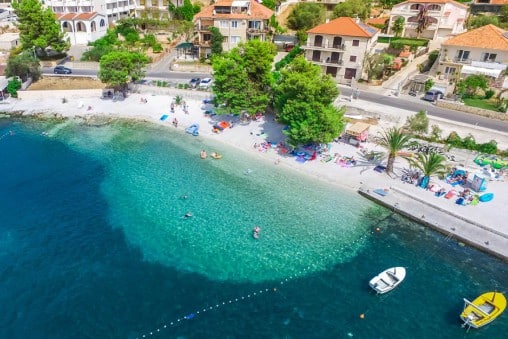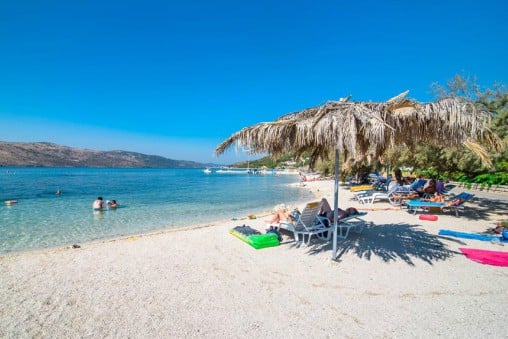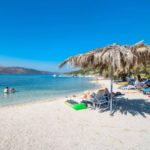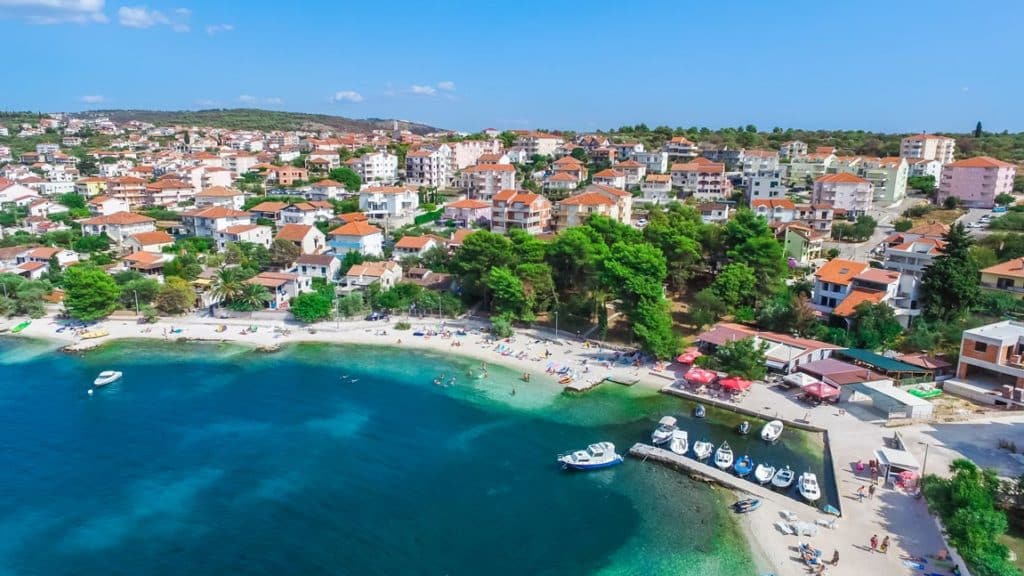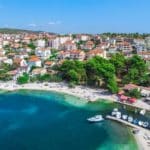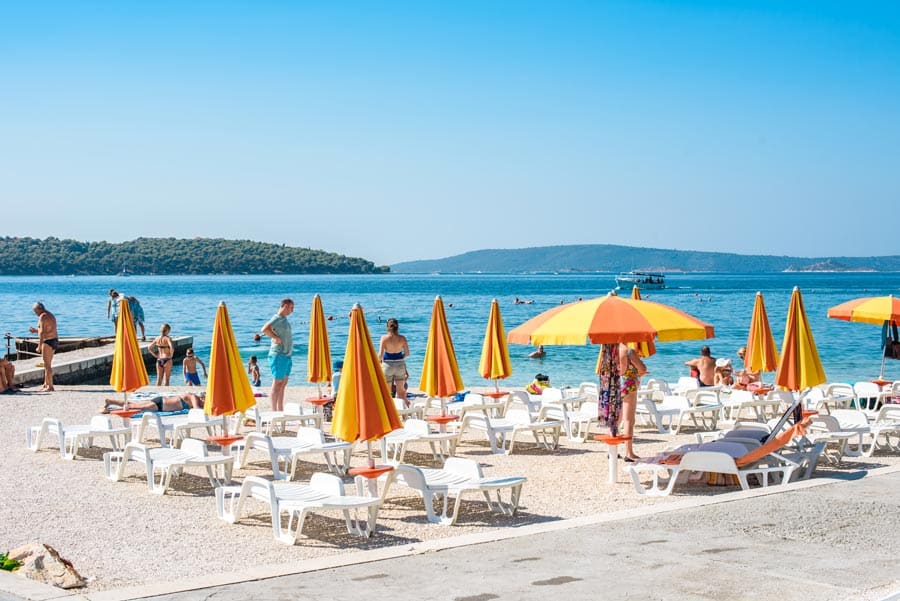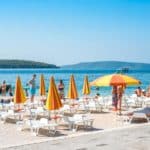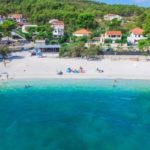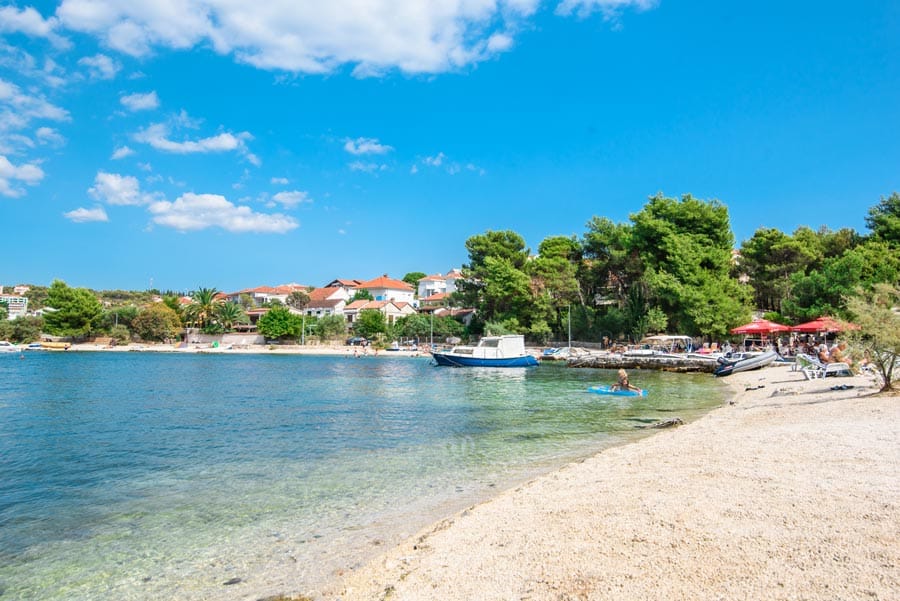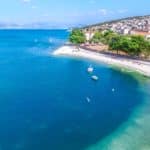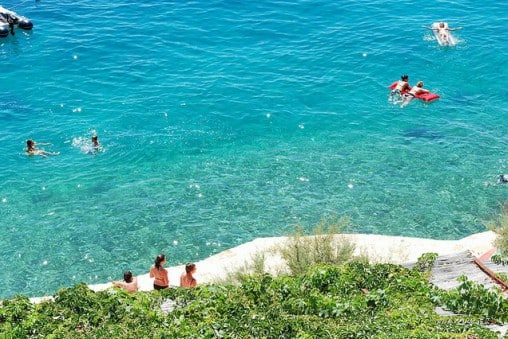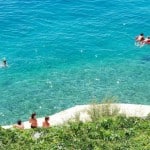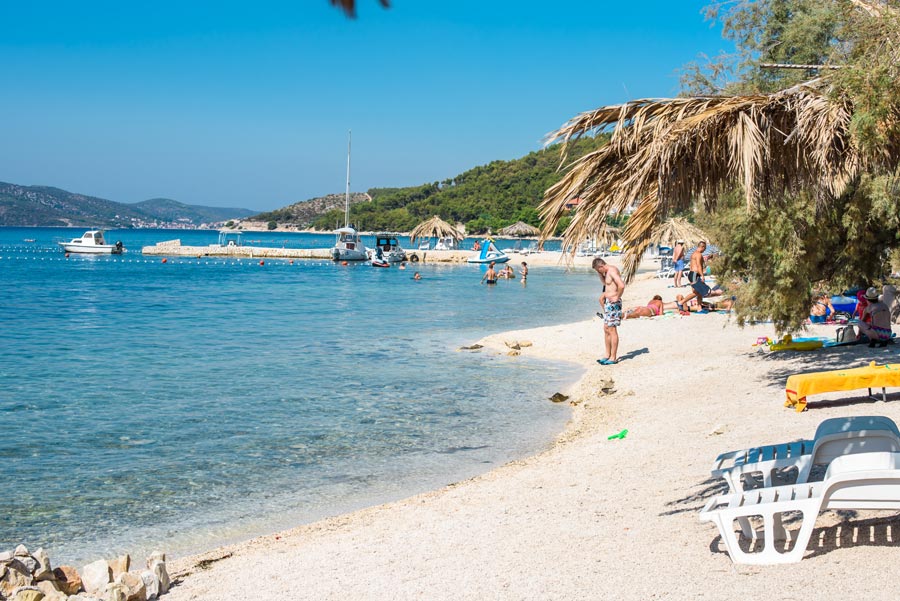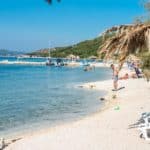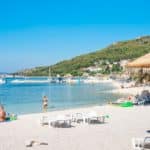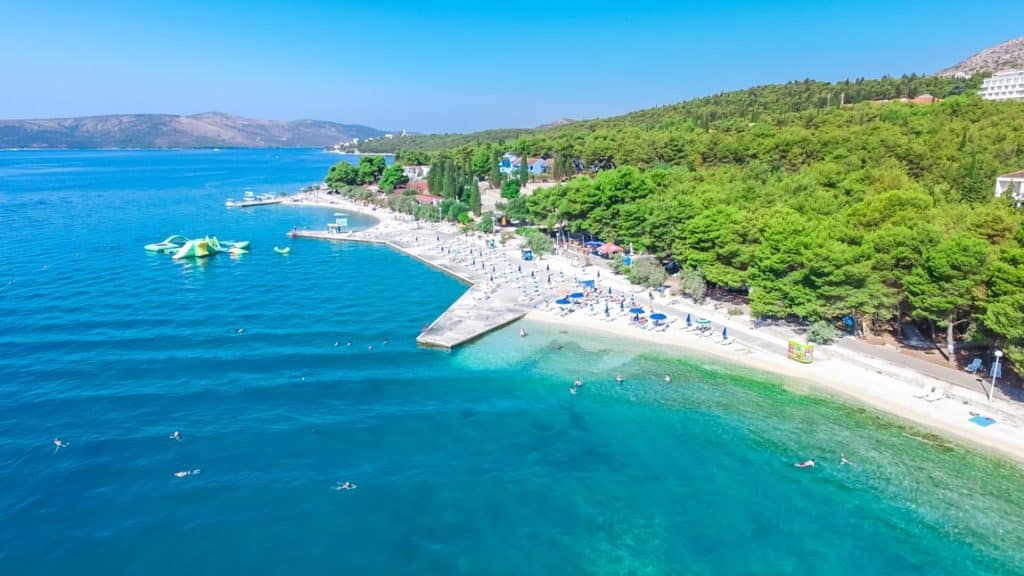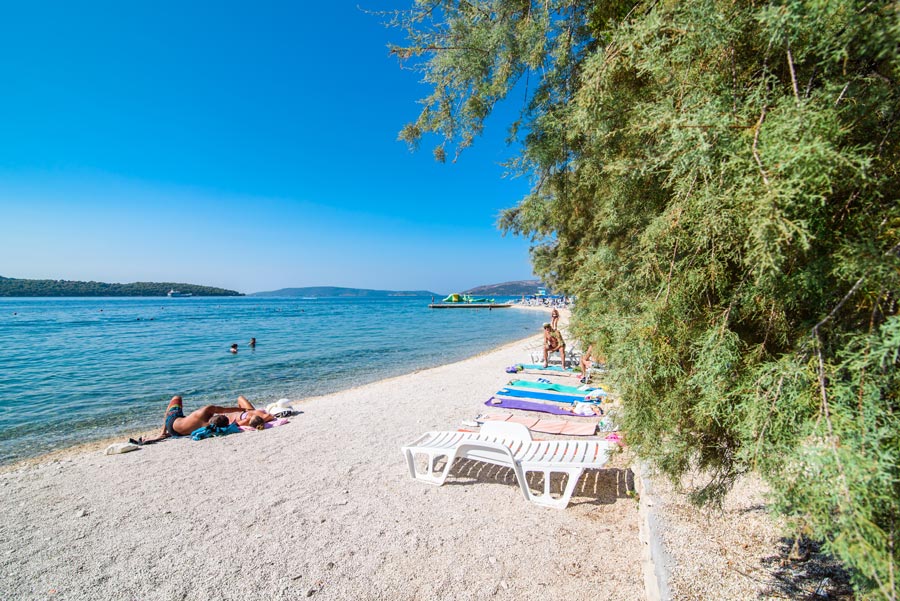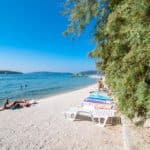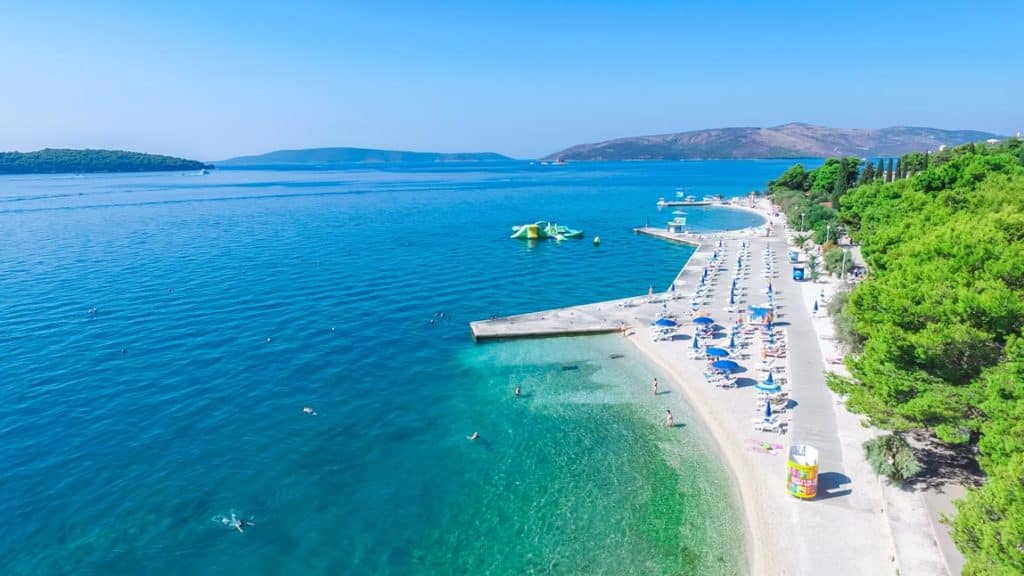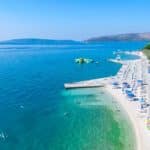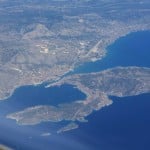 Ciovo Island is the largest island of the Trogir archipelago and is connected to the town of Trogir by a bridge! The main draw of Ciovo is its convenience as a base to explore the wider area and proximity to Split airport. There are a variety of beach resorts from the bustling and more commercialised main beach resort of Okrug Gornji to it's quieter, more residential neighbour, Okrug Donji.
At the other end of the island there are quieter villages like Slatine which have lovely stretches of beach and as you go on from there towards the end of the island there are more unspoilt beaches like beautiful Kava Beach. With good water taxi lines from Slatine and other places on Ciovo to Trogir and Split Old Towns, you can avoid getting in the car and travel around by sea which is a delight. Arbanija is just before Slatine so you can also access the water taxi easily from here – especially if  you are at the Slatine end of the village. It's worth noting there are also buses from here too that run a regular service during the summer months.
The hamlet of Mastrinka and is closer to Trogir so easy access for driving anywhere but it doesn't tend to have much in the way of amenities itself as it is just out of Trogir. Mavarstica, just after Okrug Gornji is a bit more of a residential area too, not so commercialised as Okrug with less restaurants etc but here you are sill close to Okrug so you have the best of both worlds.
Ciovo is also an interesting place historically. It's been inhabited since prehistoric times and has a rich cultural heritage. It's also a big squid fishing location and you will often spot the fishermen out of an evening in their little boats – there's even a sqid fishing festival each year! Be sure to explore the island as there are some hidden delights – the new Marina is lovely with great food and Konoba Duga is wonderful for domestic, produce and its pretty ranch style location and swimming spots. Check out the Laganini Beach Club too for lazy days and lounge music. Ciovo makes a great base, close to the airport, for exploring the wider area and its national parks.