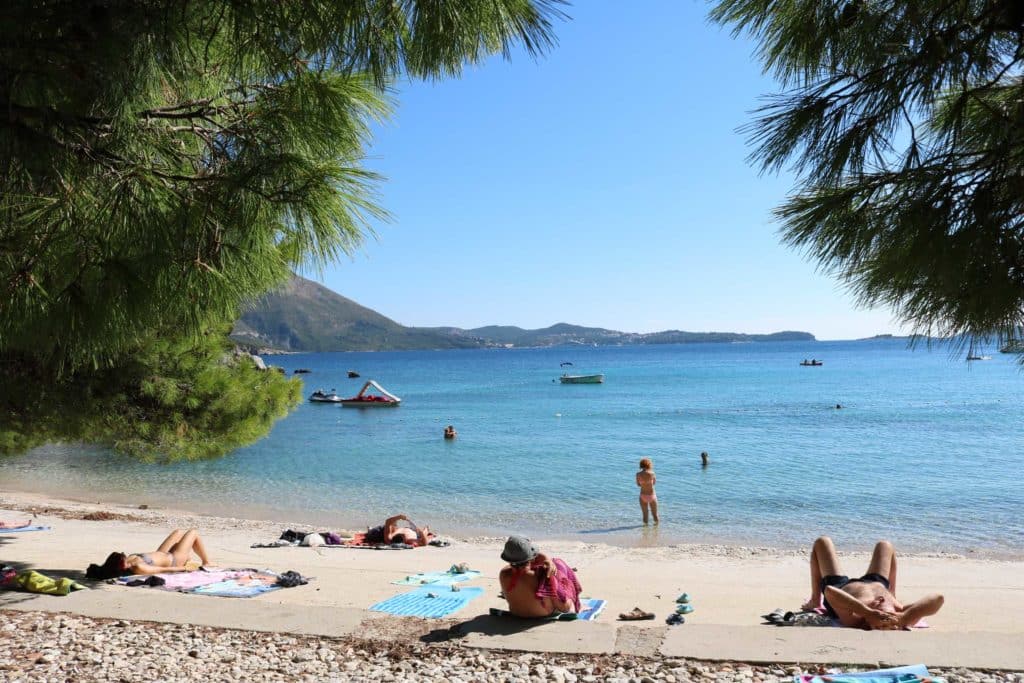 Croatia Beaches – Mlini Bay has some of the most Idyllic beaches on the Dubrovnik Riviera for Family Holidays
by Saron Lease, Croatia Gems Company Founder & Director, 6th March 2018,
As a coastline, they don't get much more beautiful than the Dalmatian Coast in Croatia and there are many many beaches to lay down your towel for an afternoon of pure zen. But if you are off to the Dubrovnik Riviera this summer, and Dubrovnik is certainly a "must-see" destination, then Mlini Bay has some of the most idyllic beaches on the Dubrovnik Riviera so it's the perfect place to base yourself.
With everything within easy walking distance, Mlini Bay suits families or extended family holiday groups with different age groups as everyone can have their own bit of independence. If the teenagers want to go off on their own or do some jet ski-ing at one end of the bay, it's a safe bay for them to roam around in. Or if you have the grandparents with you, the can go and find a quiet spot under a pine tree or at one of the many cafe bars. If anyone wants to escape there are regular boats from the little harbour in the centre of the bay. Boats head to Dubrovnik Old Town and nearby Cavtat Bay and Play Bay, and out to Dubrovnik's own islands – the Elaftti Islands. There's also a dive centre for some deep blue calm if the sun gets a bit much. For those with smaller children in tow, it's also worth knowing that Mlini Bay closes to cars during the summer so the whole bay and beaches are really relaxing and peaceful and safe for children to run around in.
Mlini Bay is a large bay which once had a pretty little mill town and harbour at it's centre.  A swathe of white pebble beach sweeps around one side of the bay and sandy coves scallop around the other with a promenade all the way around the whole bay next to the beach that is shaded by fabulous pine trees. There are plenty of coves and beaches to choose from…
The turquoise water sparkles and the beaches are inviting and you could choose a different beach each day but they are also pleasantly close to all the facilities you might need so high on the convenience factor – there are some great beach bars – check out Cafe Bar Gusar (the Pirate Bar!), and there are some, Mlini Bay has some good restaurants too – be sure to visit beach-side Restaurant Puntizela, ice cream kiosks, sun loungers, shower facilities, water sports and children's playgrounds. It's all just a very nice size and very easy. Everywhere is a gentle wander and everywhere you look is another stunning view. Perfect for all ages really.
More Information