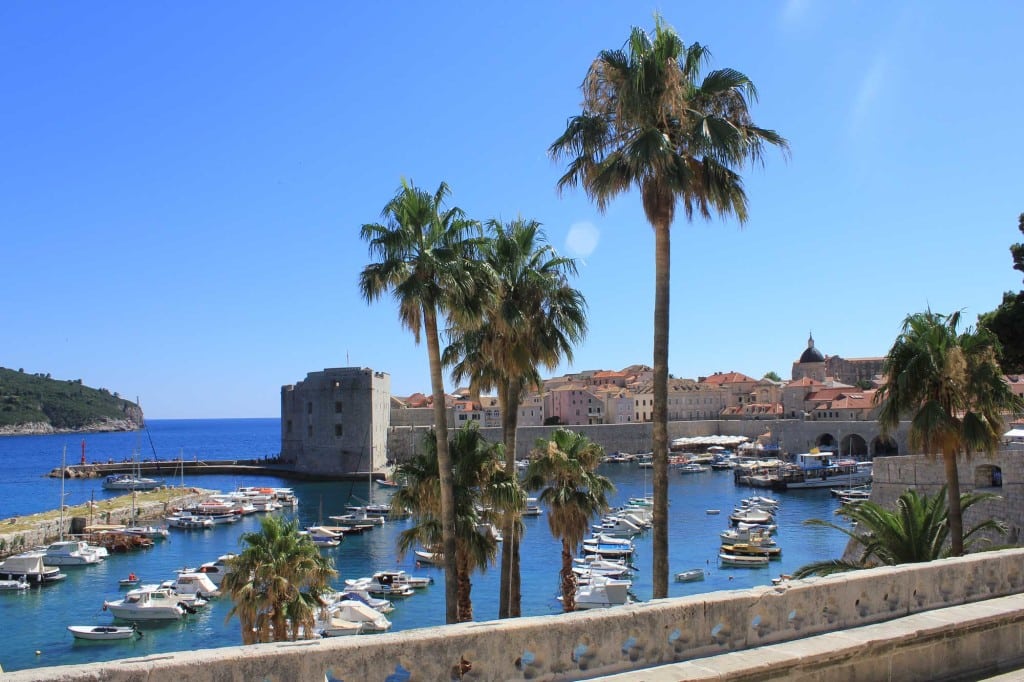 Holidaying with another family can be rewarding and fun, however, you can have too much of a good thing and tensions can arise by having to share all your time with another family.
by Saron Lease 17th March 2023
One well-tried option to achieving harmony in close living is to consider having two side-by-side Croatia villas with pools.
That way the families can come together to socialise whenever they wish – yet also have their own villa to retreat to for private family time.
Have a look at these paired Croatia villas with pools. They range from luxury to more affordable villas. However they all have similar or the same amenities which can be shared with the other family or enjoyed alone. Families can invite the other family over for a drink, lunch or to relax by the pool. Alternatively they can choose to limit socialising in the local restaurant, on the beach or on an outing perhaps.
Brac island
Villa Pax and Villa Vitae are virtually identical luxury Brac villas. They have 3 en-suite bedrooms and each detached villa sleeps up to 8 guests. Two of the bedrooms in each villa have a single sofa bed, so useful for a nervous child or to accommodate extra guests. Both villas are very well equipped with top of the range appliances, a gym amazing sea views. The beach is minutes away and you can walk to all you need. The villas are on the edge of Sutivan on the island of Brac, so just a 50 minute ferry hop from Split old town. Alternatively have a private boat transfer directly from the airport jetty. Together Pax and Vitae are rented out as Villa Harmony Complex.
Hot off the press – we are just taking on another two luxury 4-bedroom villas, sitting side-by-side at Sumartin, next to fabulous 6-bedroom Villa Mila. Any combination of the three villas will be available to be rented together. Please contact us if these would be of interest.
Dubrovnik riviera
Families are welcomed at Villa Kim and Villa Tereza, semi-detached 3 bedroom villas, each sleeping 8 guests. Set high above lovely Mlini bay on the Dubrovnik riviera, the sea views are magnificent. Each of these Croatia villas has its own character, with Tereza also having a jacuzzi. A short transfer from the airport and just 10 minutes' walk down to the beach, restaurants and the water taxi into Dubrovnik old town. Together Villas Kim and Teresa are rented out as Villa Bellevie.
Split riviera
In Trogir, on the Split riviera, Villa Light and its sister Villa Light 2 are splendid 5-bedroom luxury twin villas which can be rented together. They are in a great location near the beach but within an easy walk into stunning UNESCO Trogir old town with all its restaurants and café bars. Browns Beach Club is a short walk from the villas too.
Also on the Split Riviera we have Villa Cinquento 1 and Villa Cinquento 2. Each has 6 bedrooms arranged as 2 x 3-bedroom apartments which share a pool. They are two of just five villas on a small purpose-built sea edge development. There's a 24/7 gym on site and you get boat mooring too! Walkable to food shops, restaurant, and beach bar, with more restaurants close by. Good bus service to get to the water taxi to vibrant Split old town from Slatine harbour, or to get into stunning Trogir old town.
Hvar island
We have a couple of twin Croatia villas with pools on Hvar. Firstly, two of either the 4 bedroom Jade Hvar Villas or two of the 3 bedroom Sapphire Hvar Villas (or one of each!). These are on a small development of just nine detached villas with sea view. It's just 500m from the beach, which is easily walkable, but you can hire golf buggies to take the strain if you wish. They are only 2km from historic Stari Grad where the ferry comes in from Split.
Villa Dara and Villa Lara are in a quiet part of lively Hvar town. Each with 4 bedrooms, they are an easy walk to the beach and into the centre for more restaurants, shops and night clubs.
Other options for holidaying together
Smaller families or those on a budget, may prefer the idea of sharing a villa and pool. This will be more cost effective yet as there will be only one pool, but your family will have their own apartment within the villa to retire to when they have had enough of socialising. Do ask us to suggest some of these to you.
Feel free to search through our villas. If you don't find what you want there, do have a look at our 'By Request only' villa portfolio. Alternatively, just give us a call or email us and we'll find a lovely Croatia villa for you.
More Information