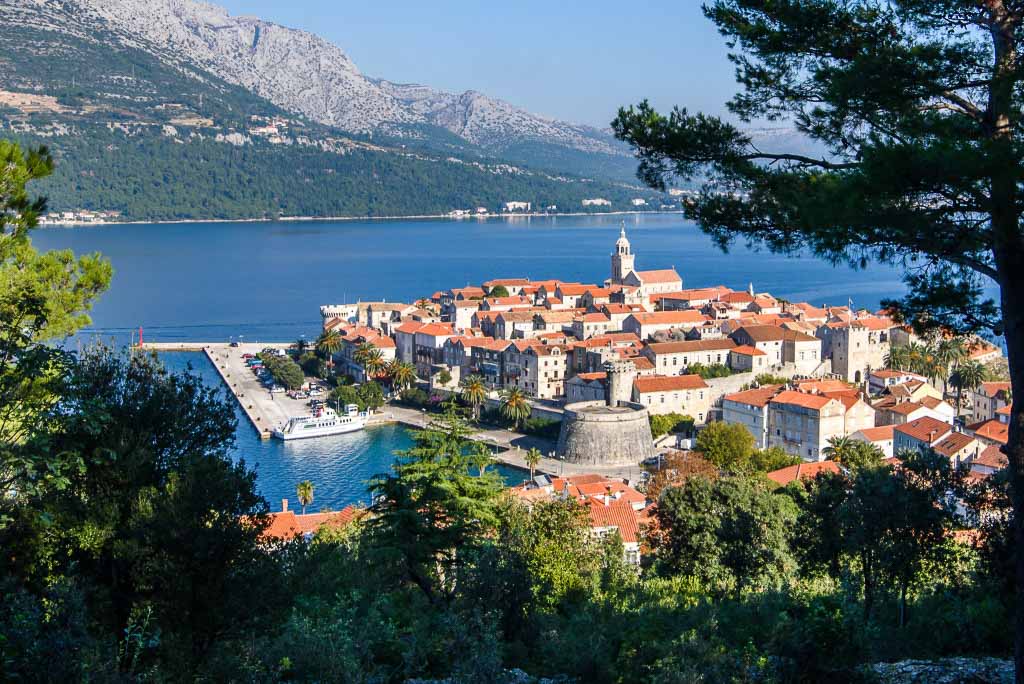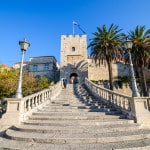 Journey up Through the Vineyards to Historic Ston, Orebic & the Old Town of Korcula
DAY TRIP TO THE ISLAND OF KORCULA
Stunning scenery surrounds you as you drive up through the beautiful Peljesac Peninsula from Dubrovnik – stopping first at the historic, walled town of Ston famous for its salt flats and Oysters, then onwards through the lush vineyards of the Peljesac Peninsula – awesome views of the Dalmatian islands abound as you make your way to old sea faring town of Orebic and across to the Old Town of Korcula.
OVERVIEW
The first stop is in the charming town of Ston at the base of the Peljesac Peninsula. There will be a short stop for coffee and short stroll. From here, the trip continues to Orebic where you move to a boat across to Korcula Island. The crossing is relatively quick – only around half an hour. Once in Korcula Town, there is plenty of time for sightseeing, lunch and shopping – time to explore!
Don't forget the boat connection back to Orebic later on where your driver will be waiting for you to take you back to Dubrovnik!
Public ferry boat tickets are not included and are paid on the spot by the guests.
SUMMARY
• Duration: Approx. 10hrs
• Car or Van – Up to 8 guests + driver
• Bigger van – Up to 16 guests + driver
ITINERARY
– Times are approximate and can be arranged with the guests
08.00 pick up from accommodation and departure
09.00 Quick stop in Ston
10.00 Orebic – boat to Korcula
11.00 – 15.00 Korcula Old Town for sightseeing (guide not included) & free time for lunch and shopping
15.00 Boat back to Orebic from Korcula Town
16.00 return to Dubrovnik from Orebic
18.00 arrive back to Dubrovnik
Optional Extras: Local guide to accompany you during the trip and give a short tour of Korcula town.
USEFUL TIPS
All you need to bring with you is your camera and swimming gear, towel etc if you fancy a swim when on Korcula…
ISLAND OF KORCULA DAY TRIP (10hrs)
Please enquire for prices.
ADDITIONAL LOCAL EXPERT GUIDE TO ACCOMPANY THE GROUP
TBC
PRICES
All prices quoted are total prices for the tour. Cash and credit card payments are accepted and are due in full on arrival. GBP prices are estimated and are intended as a guide the actual price in GBP depends on the exchange rate obtained by you.
PROVIDER
TBC
Any contract or arrangement you enter into for Additional Services is with the supplier of the services concerned and not Croatia Gems, and the 3rd party supplier's terms and conditions will apply.
TO BOOK
To have a chat about what services we can help you arrange, please email us an enquiry and we'll get back to you, or feel free to call us for more information on UK +44 (0) 117 409 0850 USA +1 (0) 914 826 8530