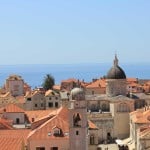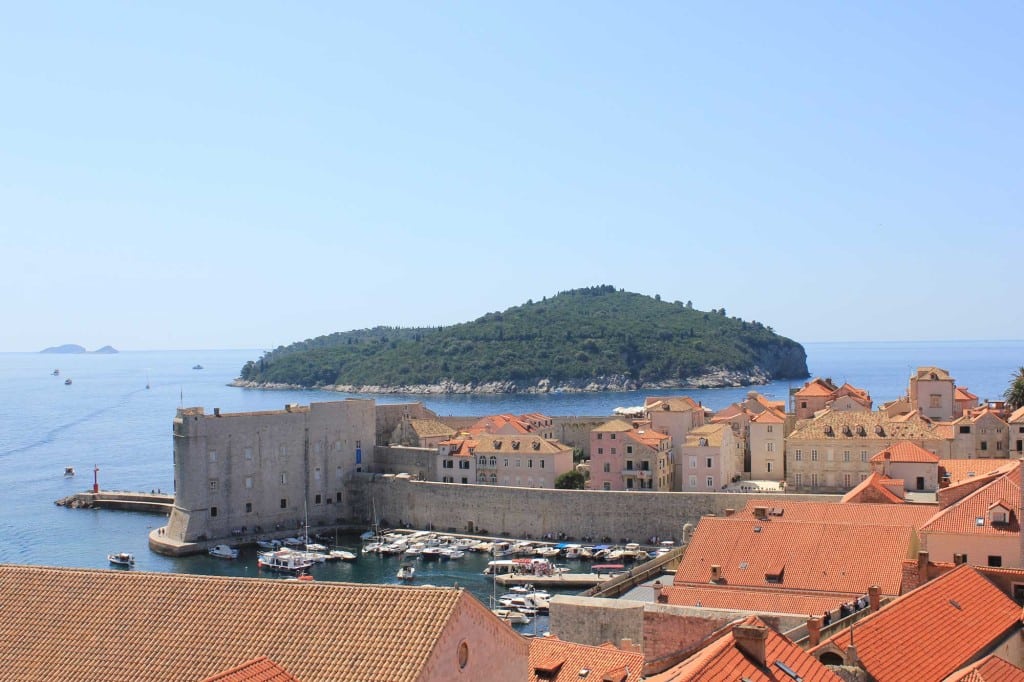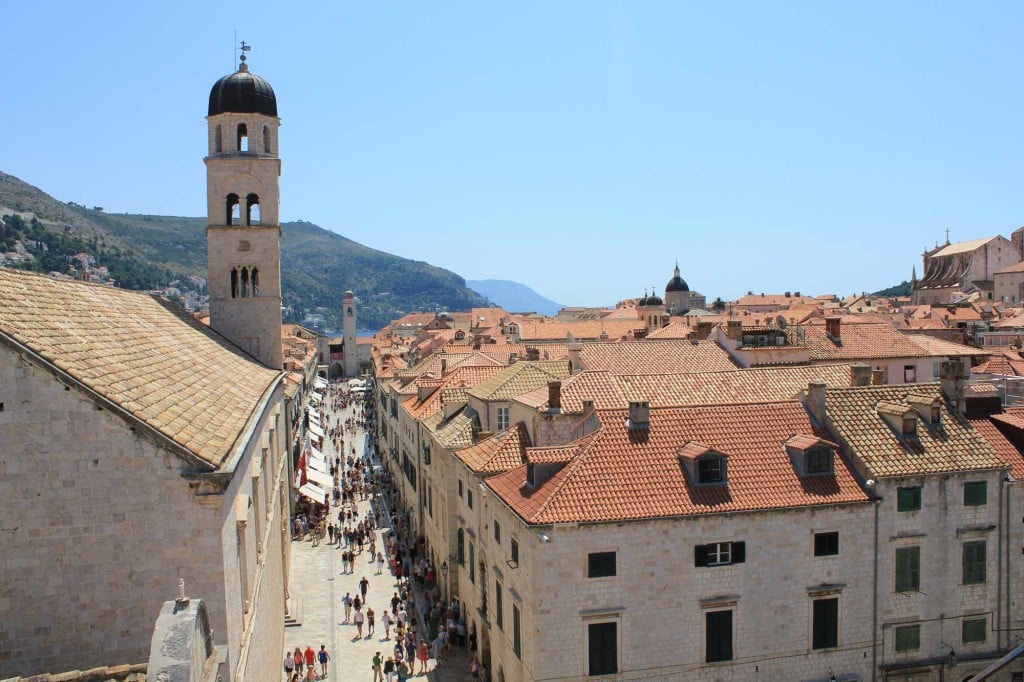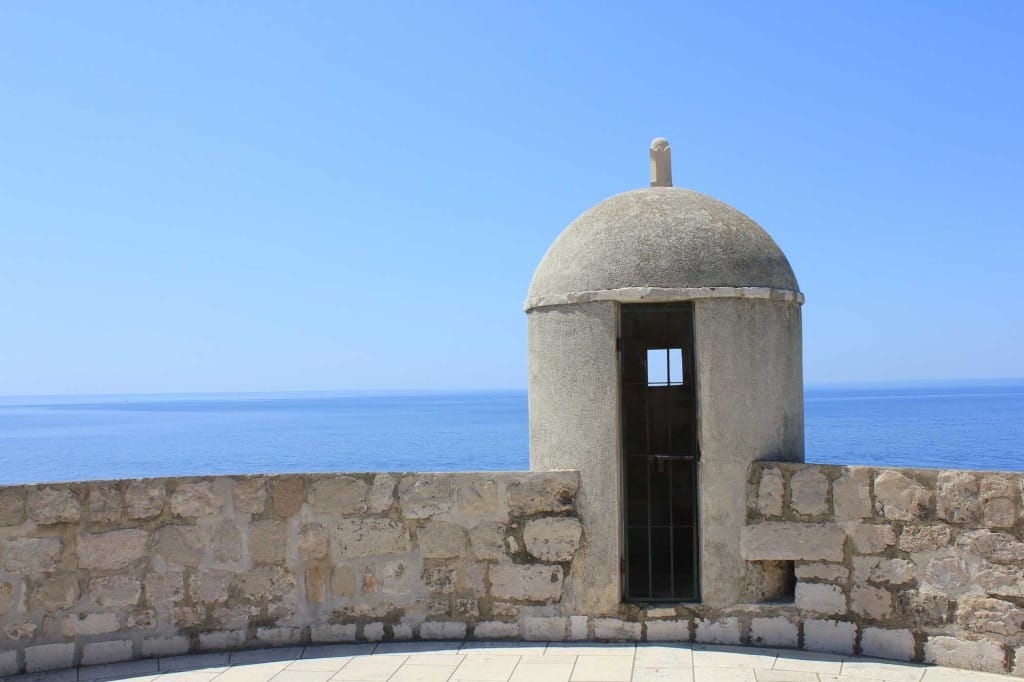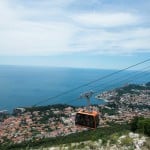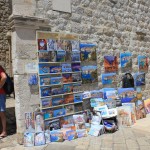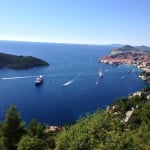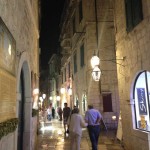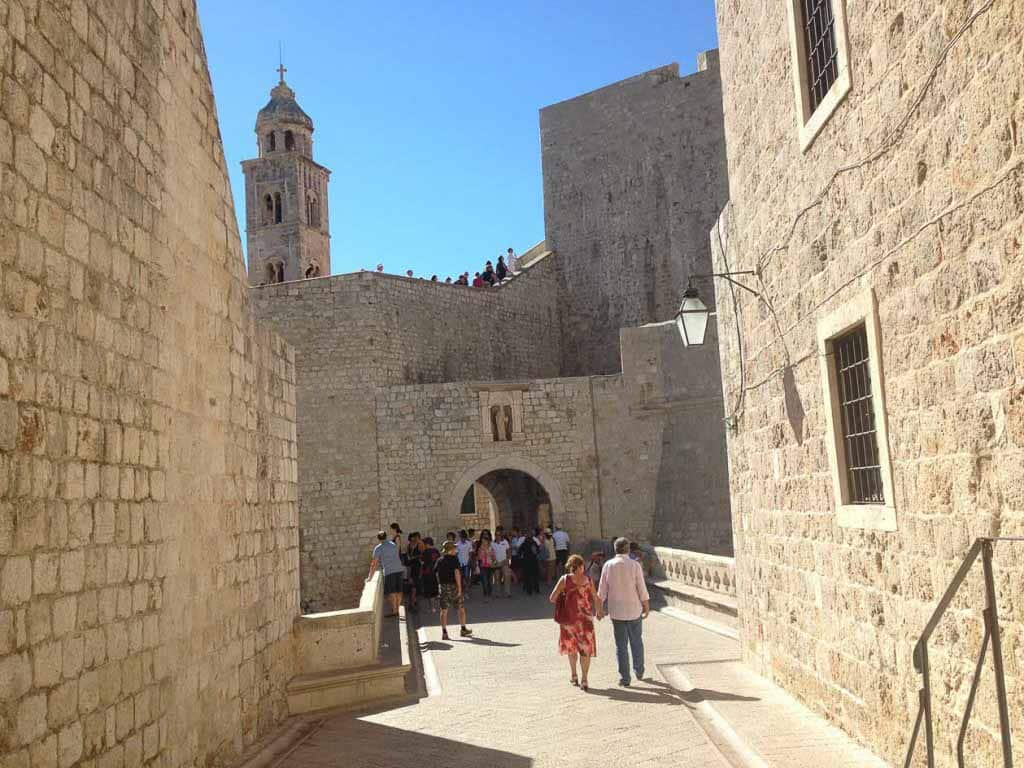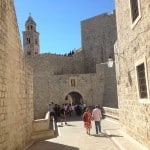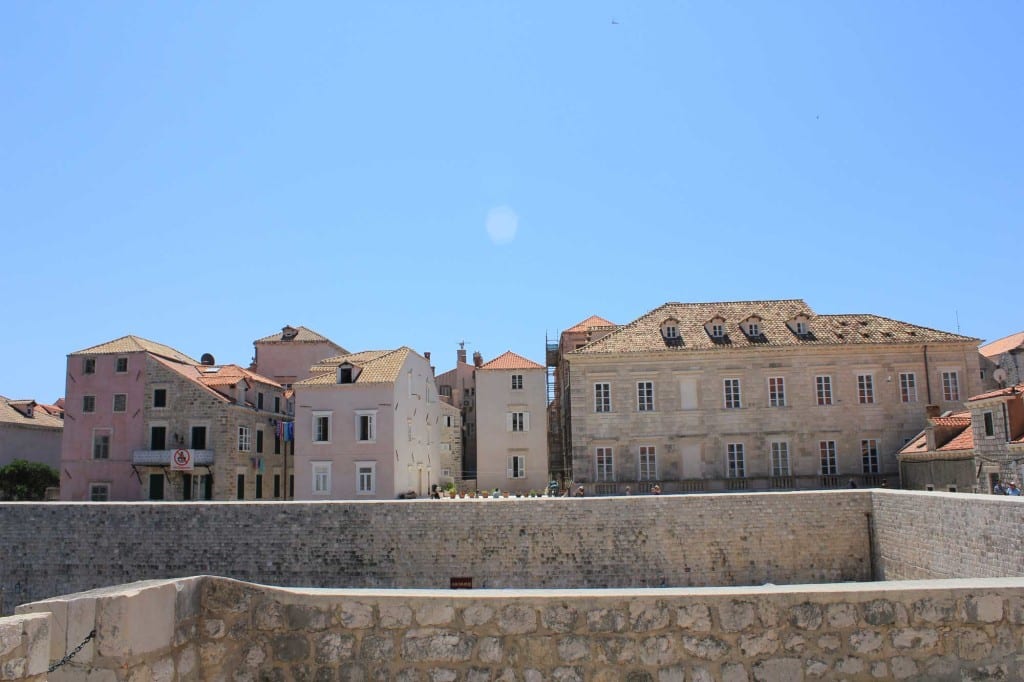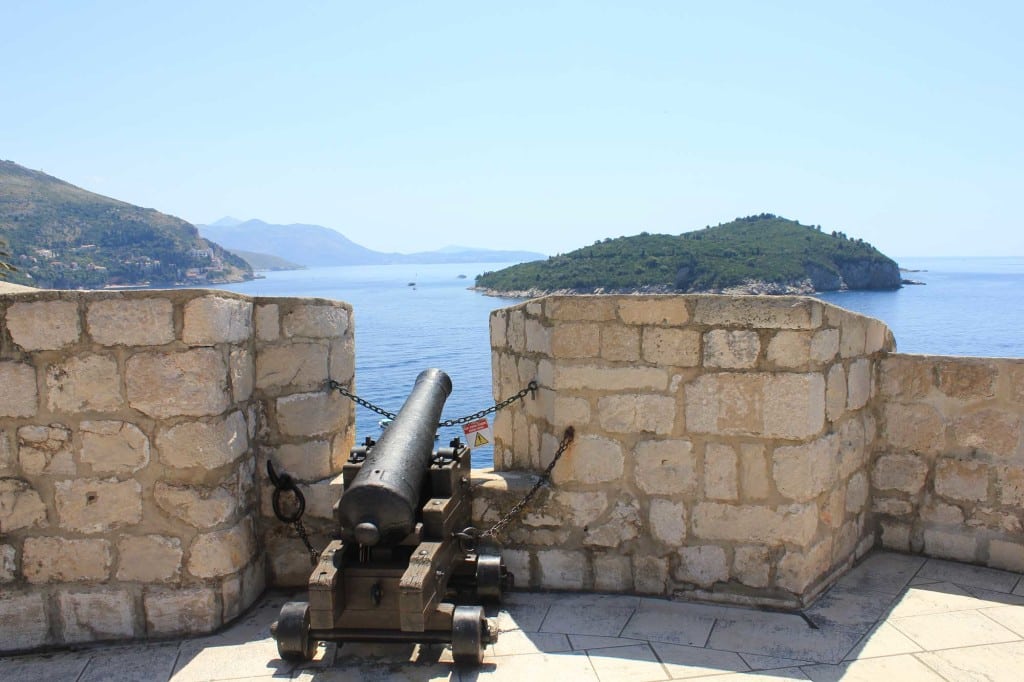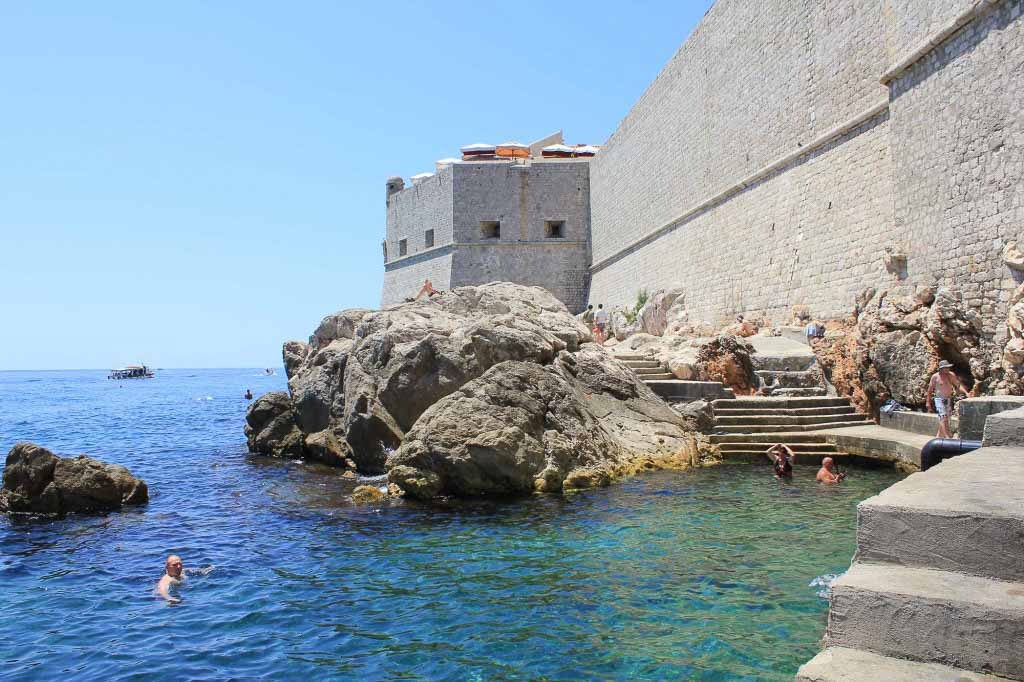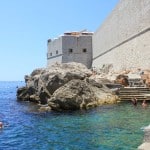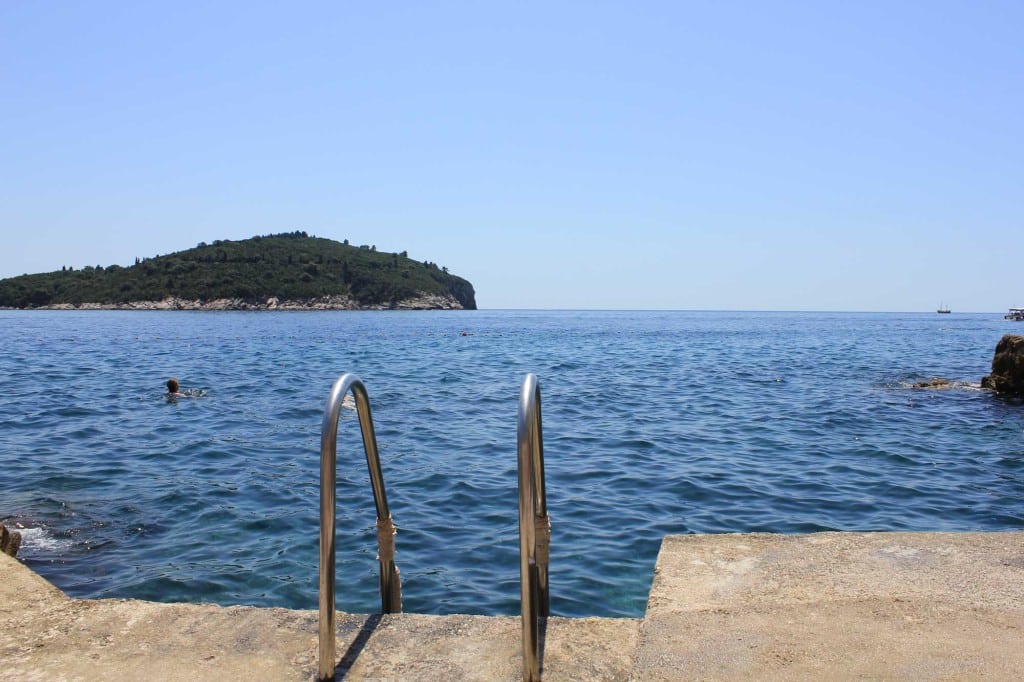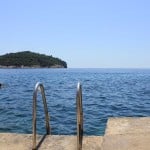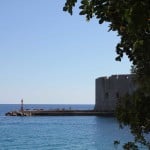 Dubrovnik Old Town (a must see) is the ideal place to sit, have a coffee and do some people watching. Enjoy a meal at one of the many restaurants – how about fresh fish at the old town harbour whilst watching the boats come and go?  Or, if it's a special occasion (or just make one up) check out the Michelin starred  360°, dine on the terrace overlooking the red rooftops of this atmospheric town. The name of the restaurant is based on the view from the terrace you can see all the way to Gruz port and glimpses of the coast.
The young and enthusiastic staff are happy to provide information on the ingredients and composition of the elaborate, expertly prepared, and beautifully presented dishes, as well as on the wines. Chef Marijo Curić (Michelin star 2018/2019/2020/2021) focuses on providing  modern food developed on the basis of Dalmatian and Dubrovnik culinary heritage – respecting the  flavour and ingredients but playing with textures and techniques. Fabulous!
The old town also has many little winding streets filled with quaint little shops, and a great fruit and vegetable market open most days. Boats go out to the Island of Lokrum regularly from the old harbour and the perfect place to relax if you want to really get away from it all. Did you know 'Game of Thrones',  'Robin Hood' and 'Star Wars' had filming locations in Dubrovnik Old Town? Take a tour and explore the locations used!
Water Taxis (Boat Line) from Dubrovnik Old Town:
Why not hop on a boat down the coast to Mlini Bay or Cavtat Bay? Check this operator's Timetable for Water Taxis (Boat Line) from Dubrovnik Old Town Port, but there are several operators.
There is usually a late boat back from Dubrovnik to Mlini Bay & Cavtat Bay in the late evening, (22.45) but only during peak season – July and August.
*If you are looking at the timetable before the season starts, be aware that the operator may decide to add more times to the schedule, but they only decide this at the beginning of summer. So please be aware that this schedule might change.
You can also cross to Lokrum Island, for day trips, from the Dubrovnik Old Town Port (buy tickets at Old Town Port).