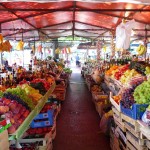 EasyJet has announced a flash sale of flights to Croatia – up to 20% off – ends 8am Wednesday 5th July 2023!
By Croatia Gems, 3rd July 2023
Just in time for making that last minute Croatia holiday booking, easyJet have put seats on sale at 20% discount, so have a look at this time-limited sale and see if you can grab a bargain.
If weekend flights to Croatia are still too expensive, try the 'Croatia Gems' hack' of coming a day or so earlier using cheaper weekday flights, staying in a cheap apartment for a night or two and then moving to your gorgeous Croatia villa on the Saturday/Sunday. You can also do this at the other end of the holiday by staying a few nights in a cheap apartment of villa and using cheaper weekday flight to return home. You can save money, our guests have done this!
Staying on the Dubrovnik riviera
For example, if you are thinking about a Dubrovnik villa, how about staying the first few nights in Dubrovnik old town – there are lots of apartments in and close by the town's famous Walls. Get to absorb the Dubrovnik culture and feel like you're a local before decamping to a sunbed at your Croatian villa. Or maybe weekday Croatia flights allow a few nights in a Konavle apartment (Dubrovnik's amazing answer to 'Provence'). Konavle's totally different –  beautiful landscapes, amazing agro-tourism restaurants and close to the adrenalin parks, off-roading and horse riding.
An island villa off the Split riviera?
Going to an island villa, say Hvar or Brac? Have some nights before your villa in historic Split old town where the locals have integrated their homes into what was Emperor Diocletian's Palace. It's a living breathing Roman palace full of life, with acapella singers, and little shops and cafés. Get the ferry to your island villa right from the old town port.
Don't forget other amazing locations to use up your couple of nights pre villa, maybe Omis with its active water sports on the Cetina river (think canyoning, kayaking and zip wires). Possibly Primosten with its beautiful old town jutting into the sea. The Trogir area also has apartments happy to have you for a couple of nights, even in Trogir old town itself. So bag yourself some discounted flights to Croatia and have an amazing holiday.
Heading for Korcula island?
Ston or Orebic on the Peljesac peninsula would work really well with a week in a Korcula island villa. Ston is famous for its amazing walls (check it out), and oysters, and Orebic is renowned for its water sports.
Finally…
You maybe able make a (financial) killing by teaming up a cheap flight with one of our Croatia villas on Special Offer too! Feel free to search through our villas. If you don't find what you want there, do have a look at our 'By Request only' villa portfolio. Alternatively, just give us a call or email us and we'll find a lovely Croatia villa for you.
More Information