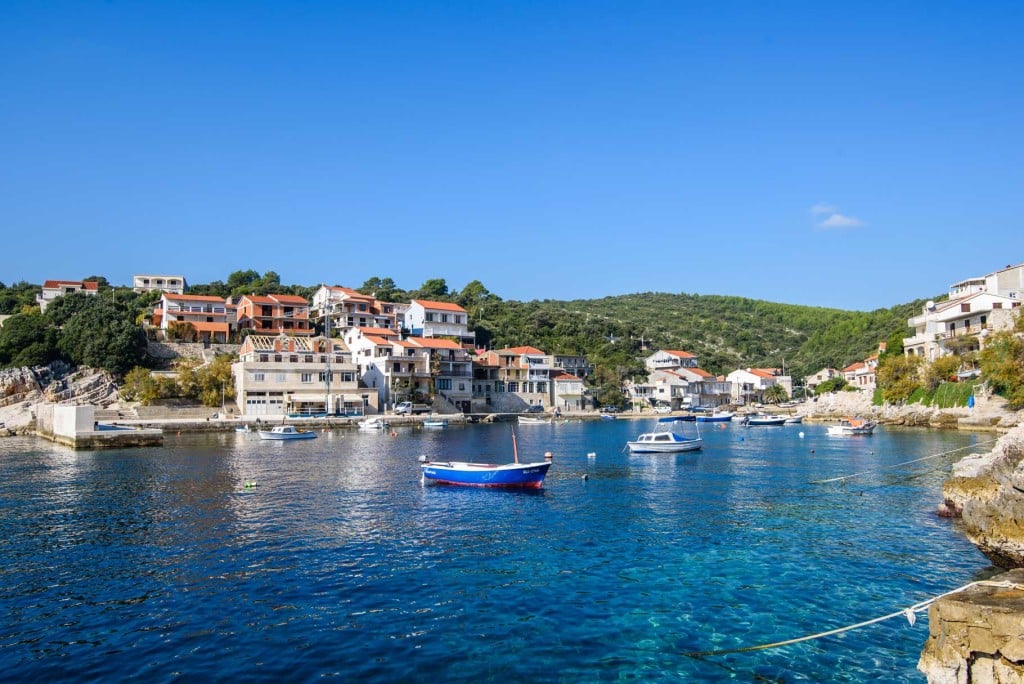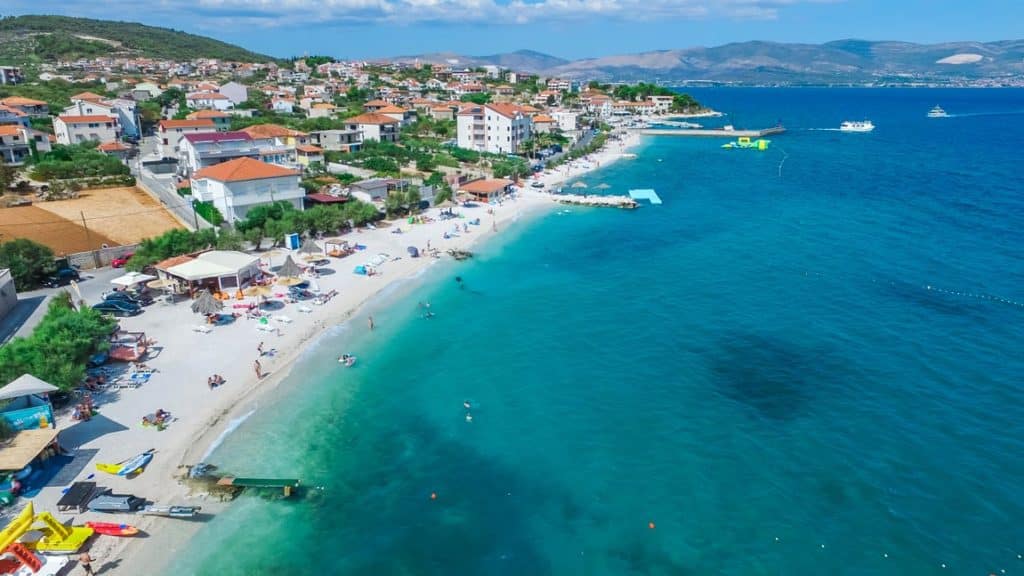 Hints For a Great but Cheap Croatia Holiday Without Breaking the Bank
by Saron Lease, Croatia Gems Company Founder & Director, 23rd September 2023
We are all having to tighten our belts, but many draw the line at going without a holiday abroad.
Here are some hints and top tips to bag a cheap Croatia holiday:
When to go
If you're looking to spend some time in Croatia while watching the purse strings, consider looking just outside the main season (July and August). The beaches and main attractions are not so crowded and accommodation and flights are cheaper.  June & September are becoming increasingly popular as you still have the lovely weather and warm sea. Then there's October half term which is usually lovely weather-wise. Or look at a Christmas break to make the most of the atmosphere in Dubrovnik & Split. The capital Zagreb has one of the most amazing Christmas Markets and has been voted best in Europe for the past few years.
Be flexible – flights are expensive at the weekend (in the high season, the changeover day is usually Saturday, and accommodation, especially villas, tend to be rented by the week only. Not many Croatian villas will accept a 10 day booking), so look for a cheap apartment for a couple of days before your week at the villa, perhaps flying out on a Thursday? It could not only save you a lot of money on fares but also cover the accommodation for those extra couple of days.
Options for Eating Out/Eating In
Look for restaurants where the locals eat, usually outside the main tourist areas. Just because a restaurant has a prime spot, doesn't mean the food is any better, some places get away with serving very mediocre fare for high prices just because of where they are. Dubrovnik old town is a prime example. While there are some amazing restaurants there, check out places like Lapad & Gruz port in Dubrovnik, for some great food at half the price.

Find restaurants offering a 'Marenda' menu. It is a limited choice or set menu often targeted at locals, but open to all. Usually offers two or three generous courses at very affordable prices – you won't need to eat for the rest of the day!
Take a picnic lunch if you are visiting one of the sights or national parks. Think about stocking up on some pastries from the bakery local to your Croatia villa (look out for the name Burek which is Croatian for bakery). Krka National Park is a good one for kids as you are allowed to swim at the lower lake which has a waterfall. It's a gorgeous day out and who wouldn't want a chance to swim under a waterfall.
Shop at the local markets: Most towns have them. Dubrovnik has an early morning market, as has Split. One of our favourites is Trogir – so many vibrant colours from the locally grown fruit and vegetables, with flower stalls and other local produce on sale, it's a feast for the eyes as well as being really reasonable. Throw in some choice meat from the butchers at the back of the market or the fish market across the road, together with some fresh baked bread and bring on the BBQ!
Eat like a local: forget buying the expensive branded items you buy at home, and choose fresh produce or local brands. If you are out and about, stop and buy from roadside sellers who will be selling their own home-produced food. If you see someone fishing, ask if they have any fish to sell.
Getting around
Careful with the local taxis – it's the same everywhere you go nowadays  but there is often a two tier system, one for locals and one for tourists, so check out in advance what a fair price should be expected and make sure you agree the price before you get in. Often your villa manager will have a taxi-driving friend who may have a special rate just for you.
Alternatively, use the local buses as they are plentiful, clean and usually air-conditioned. Check out with your accommodation to see if it offers transfers from the airport – it might be worth considering as it is often cheaper.
Rather than booking an excursion, take a ferry to one of the islands, they are very reasonable and an it's an adventure for the children. In Dubrovnik explore the little islands off the coast– Kolocep is popular with the locals as it has a sandy beach and Lokrum island has its monastery and botanical gardens and is historically linked to the UK's Richard the Lion-Heart who was shipwrecked here.
If you are staying around Split, then it's easy to hop on an early ferry to Brac as a foot passenger: have lunch in Supetar, enjoy a day on the beach and catch a later ferry back, or Zadar has so many islands you're spoilt for choice – take your snorkel and make the most of the beautiful crystal waters.
Accommodation
Croatia villa accommodation too expensive? Alternate your Croatian villa holiday with a year when you camp. Croatia has loads of campsites around its coastline, and most are practically on the beach.  It's one of the best places to camp in Europe, from small family campsites with wash rooms and showers etc., to large organised mobile home sites with swimming pools and entertainment.
Currency
Croatia adopted the Euro in January 2023, so no longer has its own currency. If you still have the old currency (the Kuna), you can change this at banks. If you are exchanging money, check out the banks, some of which are open all week including weekends, as you often get a much better deal than the exchange shops.
We hope you have enjoyed these 'Hints for a great but cheap Croatia holiday without breaking the bank' and will be able to make use of them when considering your next Croatia villa holiday.
More Information