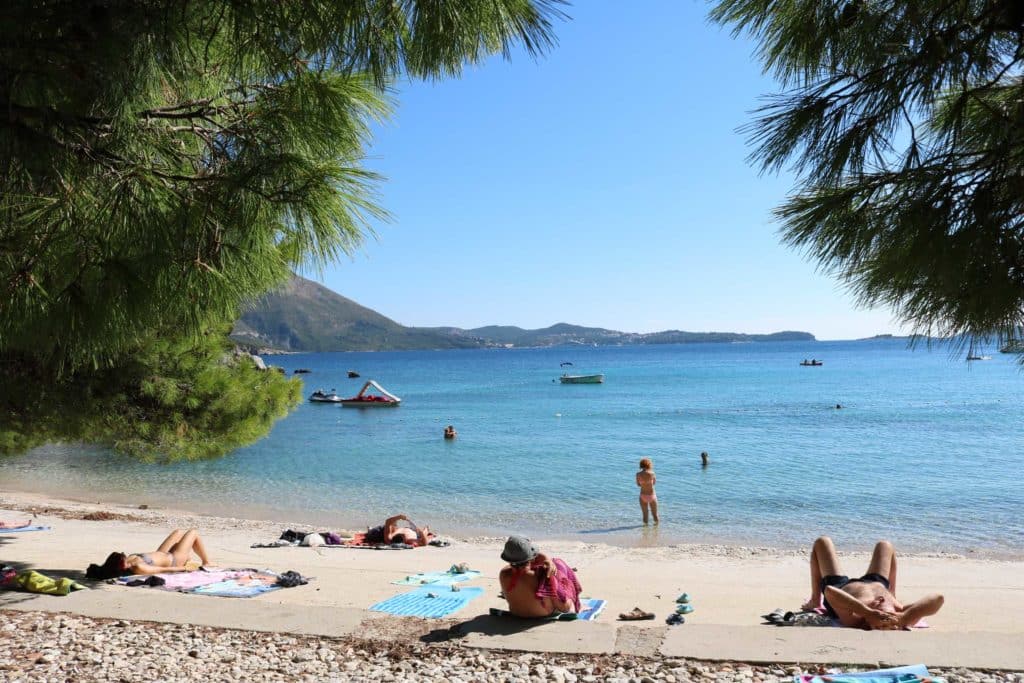 by Croatia Gems 21st September 2022
Kate Winslet filming close to Mlini Bay, Dubrovnik
Kate Winslet has been close to lovely Mlini Bay, on the Dubrovnik Riviera filming 'Lee' about the photojournalist Lee Miller and her contribution to war journalism in the period 1938-1948. Whilst filming, Winslet had a fall and ended up in Dubrovnik hospital as a precautionary measure – by all accounts the actor is fine and continued filming.
Perhaps the most interesting part of the filming (sorry Ms Winslet), is its location. If you have had a Croatia holiday, perhaps in a Mlini villa, you may have come across a fascinating area around the headland from Srebreno's Sheraton Hotel, where in Kupari bay you'll find the abandoned, derelict Hotel Grand, that was once part of a luxury hotel complex built for Yugoslav military families for their seaside holidays.
The former grandeur lasted between the 1960's and 1980's but is now an eerie reminder of former Yugoslavian times. The Winslet film also stars Jude Law and Marion Cotillard and uses the abandoned hotel to replicate war torn buildings in World War II.
So next time you are in lovely Mlini bay, enjoying the Mlini beaches or in your Mlini villa, instead of wondering what is around the headland, do go and explore and be amazed at the time-warp scenes you'll encounter.
More Information