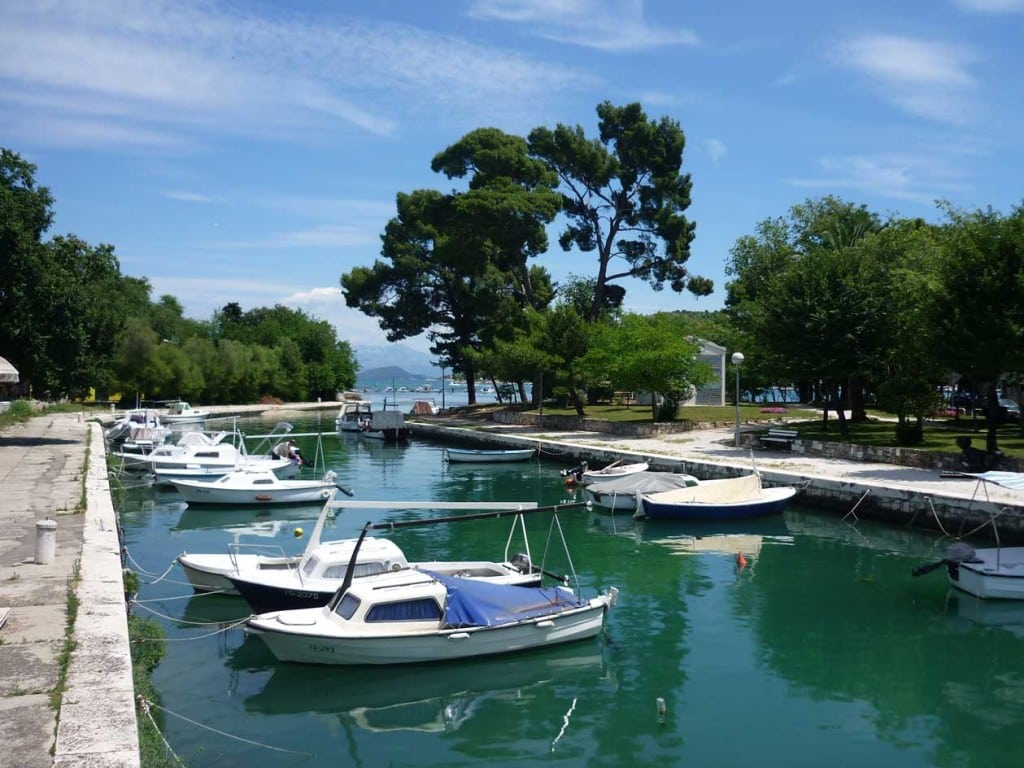 If you're looking for last minute Croatia villas on the beach – look no further as we have some choice ones for you
by Croatia Gems 29th May 2023
It's always the way – things happen, and some unlucky holidaymakers need to cancel their bookings. Unlucky for them, but good news for the rest of us, particularly when they happen to be the choicest Croatia villas on the beach. These sea edge villas are free:
Beach Villa, Dubrovnik riviera
The prime dates of 20th – 27th August have just had a cancellation at this beautiful sea edge Dubrovnik villa – leaving this the only week free for the whole season at this villa. Beach Villa sleeps up to 10 guests, and this Croatia villa has a fabulous location very close to Dubrovnik, and with commanding views over the Adriatic, towards Kolocep, one of the Elaphiti islands. This villa is special because sea edge villas are few and far between in the Dubrovnik area, largely because of topography and hotel developments.
Palm Tree Villa – Split riviera
A long-standing favourite of our customers, Palm Tree Villa always gets great reviews and often gets returning guests. With 6 bedrooms, this sea edge Split villa has fabulous views, flexible accommodation and super outside relaxation and dining areas. The beach is at the bottom of the garden and everything else is also within walking distance. Restaurants, a well-stocked convenience store, water taxi and bus stop all just along from Palm Tree Villa. It's also easy to get into stunning UNESCO Trogir old town or to Split old town. It's always difficult to find 2-week gap left here – 17th June – 1st July 2023.
Villa Moonstone – Split riviera
You get an extra pool (heated, indoor, with counter current) at this sea edge villa! Whilst boat mooring comes as an extra at 6-bedroom Villa Moonstone, you do have the beach at the bottom of the garden, lovely sea views, and everything you need is within walking distance. The water taxi into fab Trogir old town is just 10 minutes away. Free 10th – 17th June 2023.
Villa Cinquento 5 – Split riviera
Just one of 5 villas on a little bespoke development, 4-bedroom Villa Cinquento 5 is a sea edge villa with heated pool, boat mooring and access 24/7 to the gym. It's a good location walkable to everything you need for day-to-day living. Also close to the water taxi to Split from Slatine harbour and to a regular bus service into UNESCO Trogir old town. Free 22nd – 30th July 2023, so nab those elusive Sunday flights!
If you need 6 bedrooms, then a couple of free weeks are available at the villa's sea edge sister villas. Villa Cinquento 3 is free 18th – 25th August, and Villa Cinquento 4 is free from 24th August 2023.
Villa Opus – Korcula island
Opulent Villa Opus! Be totally spoilt at this 4-bedroom Korcula luxury villa – housekeeping, concierge, villa boat and electric car to hire, plus a beautiful well-equipped villa, within a short taxi-ride of Korcula old town. A rare free week is available 26th August – 2nd September 2023.
Villa More – Brac island
Building sea edge Villa More is just finished so only just on the market for Croatia holidays. This 4-bedroom luxury Brac villa on the edge of Sumartin has everything including boat mooring, housekeeping, and concierge. You really won't need to lift a finger! Most weeks free in 2023 and unusually for a luxury Croatia villa, just for this year, bookings can be accepted for 5 nights rather than the usual 7 nights.
Villa Stara – Brac island
Like Villa More, building of this sea edge Villa Stara was only recently finished so only just released onto the market for holidays in Croatia. This 4-bedroom luxury Brac villa has everything including boat mooring, housekeeping, and concierge. You really won't need to lift a finger! Fewer weeks free than Villa More, but still a lot of availability at this Brac villa – a large group could rent them together!
Villa Olive Bay – Brac island
A long-standing guest who usually rented this Brac villa for the whole season, cannot come this summer. So, sea edge Villa Olive Bay is unexpectedly free for most weeks. You have a lovely private, comfortable 4-bedroom villa, garden down to the beach, boat mooring and sea views to die for! You couldn't wish for a more relaxing location, and just 2km from all the restaurants etc in lovely Milna. Update: prices have just been slashed, so time to find a bargain here.
Last minute Croatia villas on the beach are a sought-after commodity, particularly so close to the season, so don't dally in snapping one of these up!
Feel free to search through our villas. If you don't find what you want there, do have a look at our 'By Request only' villa portfolio. Alternatively, just give us a call or email us and we'll find a lovely Croatia villa for you.
More Information