Last Minute Croatia Villas
by Saron Lease 6th August 2023
August is upon us! And the weather is, let's say, decidedly English. Perfect timing then to check out last minute Croatia villas for a break in the sunshine. With only a short 2.5 hour flight time from the Uk to Croatia, you can be on the beach in just a few hours!
So here's our pick of the best last minute Croatia villas from best value family Croatia villas to last minute luxury Croatia villas;
VILLA ANAMARIA – MLINI BAY, DUBROVNIK – LAST MINUTE OFFER: 12th – 19th AUGUST 2023
Villa Anamaria is one of our most popular villas and really pretty – We'd really recommend this one. The views are absolutely stunning and it's only a 10-minute walk down to the sea front in Mlini Bay. It's also only 10 minutes' drive into Dubrovnik Old Town. There is a very handy lift from the hotel reception, under the main road at the Astarea |Hotel down to Mlini Village and its beaches so no need to walk the whole way down or back up, but there are always taxis or Uber! There is also a pedestrian crossing at the main road, so it's easy to cross. €4,300 for the week (down from €6,793!) (approx. £3,739 @ 1.15 exchange rate).
Mlini Bay is a very good location as it has a good range of water sports on offer, whilst having a variety of beaches, some really super restaurants, café bars and a good-sized supermarket, so a good choice I'd say. Mlini also has the water taxi from the harbour to get into Dubrovnik old town, plus there's also a good bus service that serves Dubrovnik and lovely Cavtat (No 10)!
More Last Minute Croatia Villas….
VILL MORE – BRAC ISLAND – 7th – 26th AUGUST 2023
Villa More is a super new sea edge luxury villas, with 4 bedrooms. views and within easy walking distance of all your day-to-day needs. The villa has a restaurant within walking distance, and nearby Sumartin has everything you need. There's lots to explore in the vicinity – some great places to visit by boat too. You can hop to Makarska from the bay very easily which is another great place to visit and nice day trip (ferry from Sumartin itself) and Bol Town is nearby which is well worth a visit. There is also Mount Vidova Gora to climb with smashing views or plenty of other activities.  €13,685 per week
VILLA DREAM – NEAR PULA, ISTRIA – 12th – 19th AUGUST 2023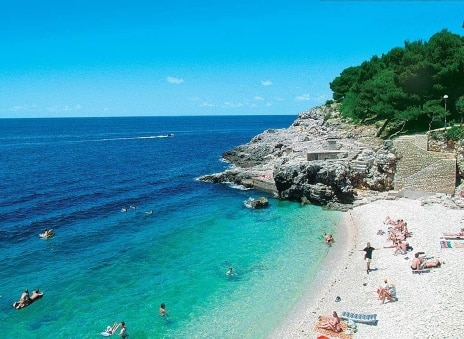 Photo 2 & 3 © Renco Kosinozic via Croatian National Tourist Board
Villa Dream, a stunning recently built villa in a totally unspoiled southern part of Istria, just outside the town of Jursici and it's just 15 km from the beautiful city of Pula and its famous Roman amphitheatre. The whole property is fenced and landscaped. It has a private tennis/basketball/football court, mini golf, heated pool (not that you'll need that), jacuzzi, sauna, billiard room, children's playground etc… with guaranteed privacy in peaceful surroundings. It sleeps up to 14 guests in 5 bedrooms (3 x doubles & 2 triples + double sofa bed in one of the double bedrooms). It has 7 bathrooms and I think you'll appreciate the layout and natural materials: local stone, combed oak, linen fabrics, high quality Italian tiles and fine furniture. €9,800 per week
VILLA LUCA – DUBROVNIK -13th AUGUST – 1st SEPT 2023
Villa Luca is just outside Dubrovnik town and very close to Mlini Bay.  €5,950 per week.
VILLA AMELIA – SPLIT RIVIERA – 14th – 22nd AUGUST 2023
Villa Amelia . It's rather lovely, up the coast from Split on the little island of Privic, just off the coast from Vodice and linked to there by ferry. It's in a quiet spot yet everything is at hand. Close to the sea and the boat mooring that comes with the villa. 5 bedrooms, €7,087.50 per week (approx. £6,272).
VILLA FRANCESCA – SPLIT RIVIERA – 14th – 22nd AUGUST 2023
Villa Francesca has 6 bedrooms decent sized pool and a children's playground, set between Trogir & Split bit further back from the beach (900m) as it's in a residential area but really nice and well equipped – brilliant one for large families or groups needing separate bedrooms. An easy walk to the beach and restaurants etc and easy access to Split and Trogir and the islands by bus and water taxi. €9,800 per week,
VILLA ROYAL – SPLIT RIVIERA 18th -26th AUGUST 2023
18th – 26th August Villa Royal is a nice one and really good for family groups or groups of friends who want to holiday together but also have their own space. It has 5 bedrooms and sleeps up to 12 guests. Set above lively Okrug Gornji, it has super sea views! The villa is arranged as three apartments, all with balconies and in total has 3 double bedrooms and 2 twin bedrooms, but with space for socialising all together. €5,339 per plus a €50 cleaning fee payable on arrival.
VILLA ANGELA – SPLIT RIVIERA – 19th -26th AUGUST
Villa Angela  at Okrug Donji. New in 2022, super sea views, close to the beach and you can walk to all you need, with more in bustling Okrug Gornji and of course in stunning Trogir old town, a protected UNESCO world heritage site which is also reachable by water taxi. €5,405 per week.
VILLA MARINA BEACH – SPLIT RIIVIERA – 19th AUGUST ONWARDS
Just a bit further up the coast from Split/Trogir is Villa Marina Beach with 4 bedrooms, 2 bathrooms and a lovely sized pool – has lovely views and is within easy walking distance to the little harbour town of Marina Bay with its restaurants and attractive marina. You are also close to lots of places to get out and explore like Vinisce Bay or Trogir Old Town to pop in for dinner of an evening. Or head up the coast to the  Krka Waterfalls & Sibenik – Split take your camera! There is mooring available in the bay for €20 per day. €5,133 per week.
VILLA BELLEVIEW – HVAR ISLAND – FROM 25th AUGUST 2023
On Hvar island, Villa Belleview has it all – views and beach, restaurants and day-to-day needs on your doorstep. 3 double en-suite bedrooms, plus a double sofa bed in the living room. €5,392.19 per week.
VILLA NINO – GRUDA, DUBROVNIK – LAST MINUTE VILLA: 27th AUGUST – 5th SEPT 2023
Villa Nino is in the Konavle area of the Dubrovnik Riviera, famous for its wine and olives and authentic restaurants. It is well appointed with 4 bedrooms and 3 bathrooms, pool and lovely terraces with great views. It also boasts a sauna, Jacuzzi, table tennis table and a football kick-around pitch, so hopefully would be a hit with the children. There's a convenience store and restaurant within walking distance and it's a short transfer time from the airport, but you'd benefit from a hire car to make the most of your holiday. There are some great activities to do in he area like horse riding, cycling, ATV buggies and there are activity parks with zip-wires. Beautiful Cavtat Bay is nearby for some old world charm and beaches together with more great restaurants. Check out Cavtat restaurants here. €3,326 – €6,011 per week depending on dates chosen.
Quick, don't miss out! Book Now!
More Information