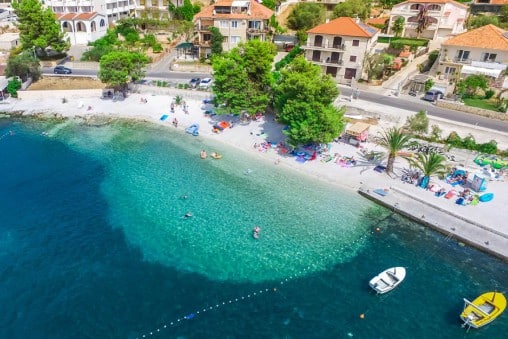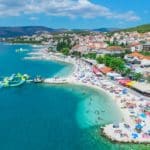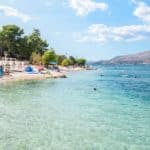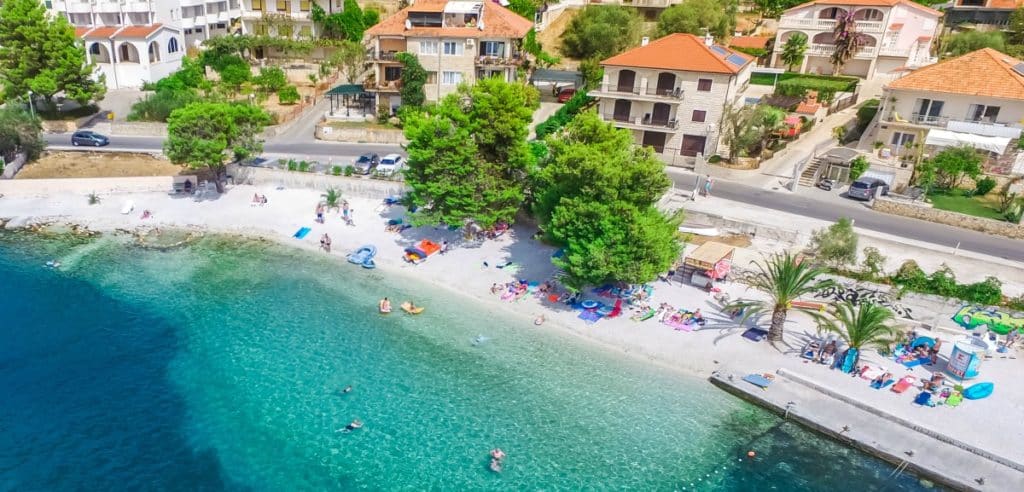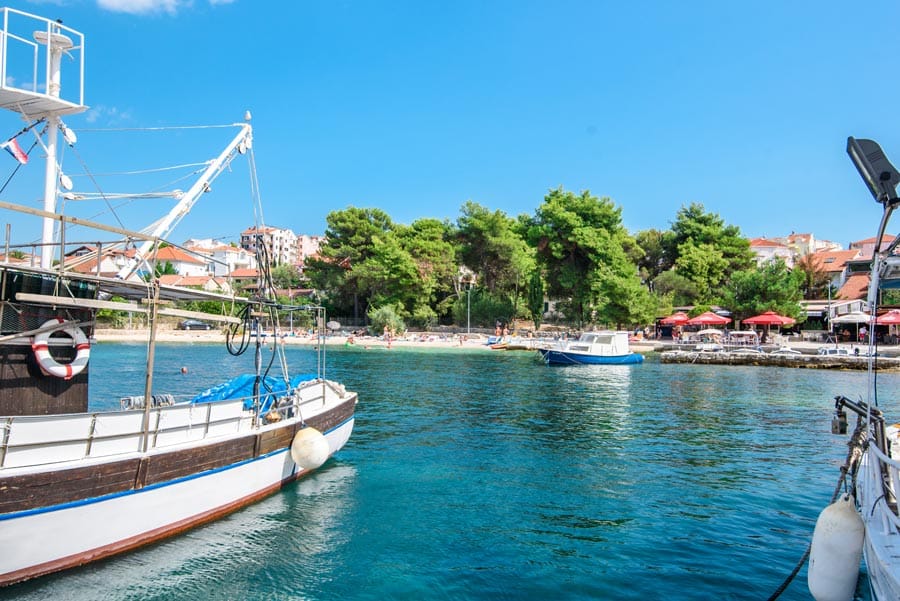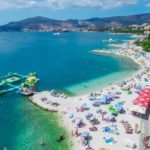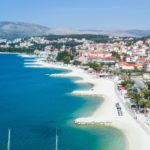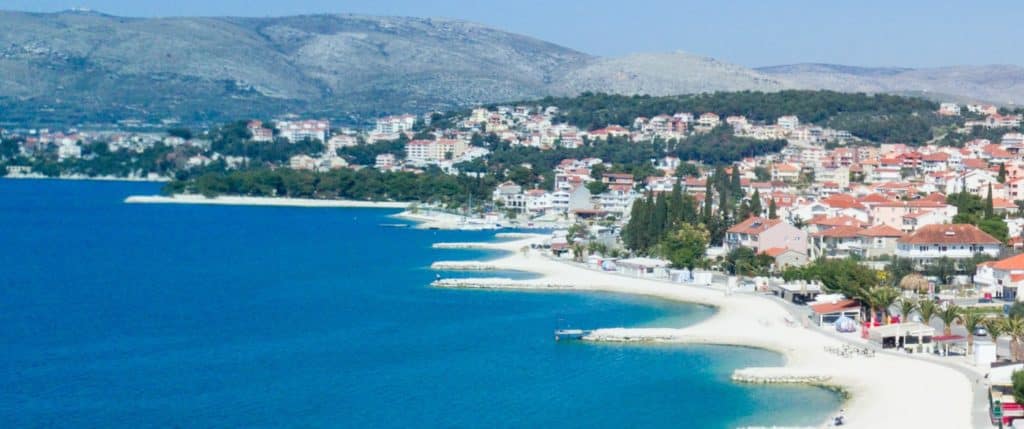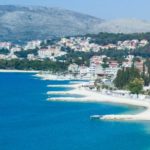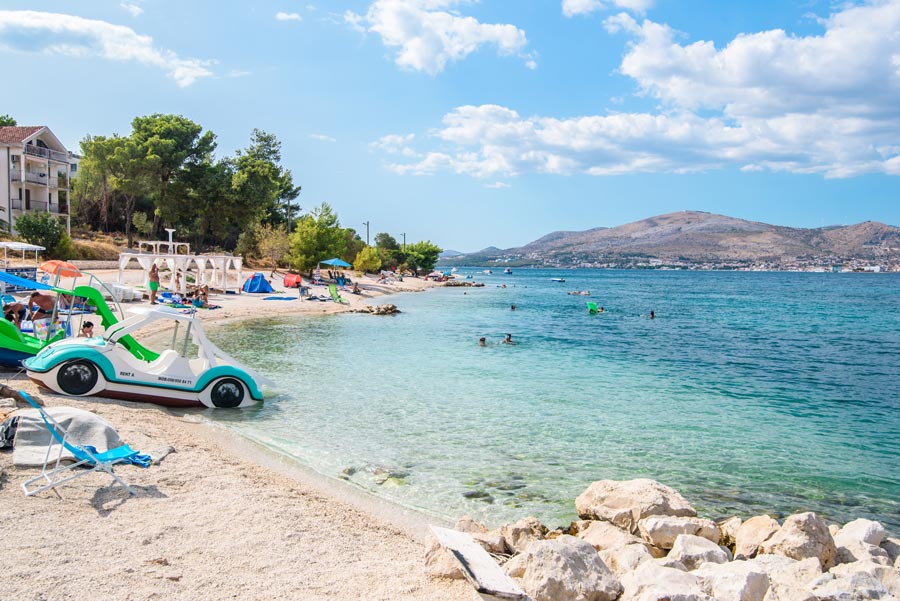 Okrug Gornji Bay is situated on the Island of Ciovo  (there is a bridge to the mainland though!) and has a great beach that scallops around the bay. Choose a villa or apartment just back from the beach and you have access to restaurants, cafe's bars, water sports and a water taxi to Trogir Old Town! This is a great location if you have an extended family group or teenagers as everyone can have their own bit of independence!
Connected by a bridge and frequent bus service to the mainland, it is a good location if you want the best of both worlds – beach by day and old town culture and nightlife of Trogir by night! Okrug is one of the oldest places on the island of Ciovo originating in around the 15th century as a fishing village.
Okrug beach is the most popular beach on the Trogir Riviera. Easy to get to, the beach is nicknamed 'Copacabana' and has may bars and restaurants to keep you refreshed both during the day and in the evening. The water sports centre caters for any energetic notions you may have!
The good selection of restaurants offer a wide choice of food. From the excellent pizza, served in the traditional ambience of Pizzeria Roko, to fresh seafood delicacies in restaurant Leonardo. If you want to experience true Dalmatian atmosphere, visit restaurant Daga and taste its unique steak.
There is a regular boat every 30 minutes from the Okrug Gornji to Trogir. Hop on at the small harbour in the Okrug and jump off in Trogir at the end of the main waterfront (the "Riva"). There are frequent buses too!
Also be sure to visit Konoba Duga just around the bay – take the water taxi, have a fantastic lunch and chill out on the idyllic beach in front – priceless.
There are plenty of excursions to do from here. The adventurous can rent a boat and explore the surrounding islands Fumija, Kraljevac or Solta, Hvar and Brac … Or hire a scooter or bike and explore the interior of the island of Ciovo – discover the old village Zedno at the very top of the island and enjoy the beautiful view over the Adriatic islands. You can even follow the path and beaches to the tip of the island!