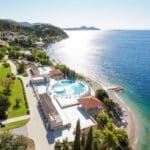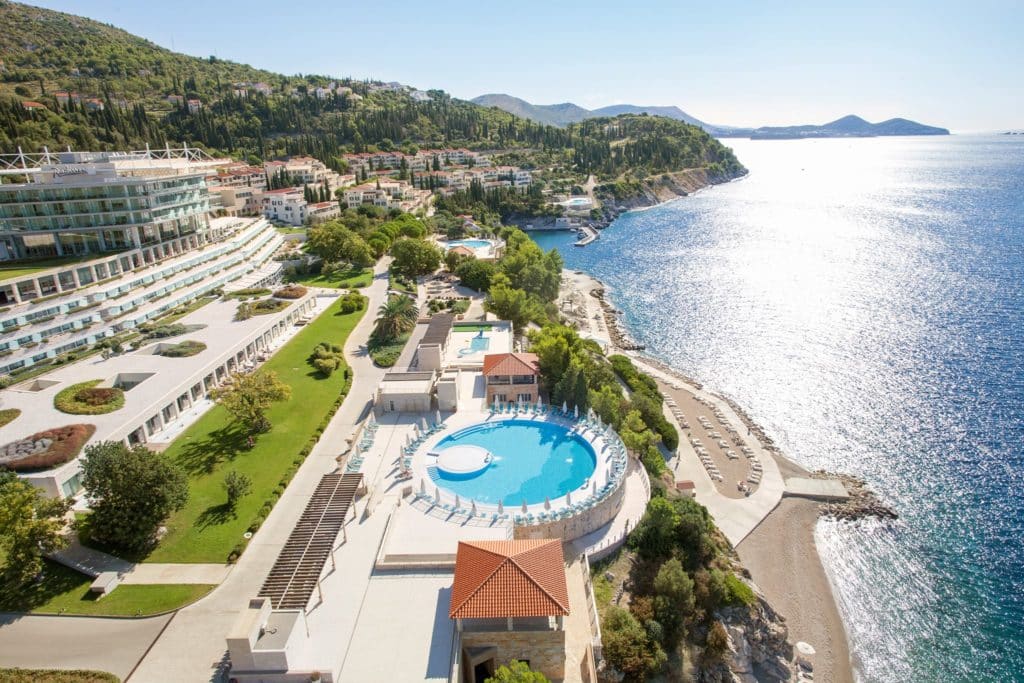 Orasac Bay is a great place for a Croatia holiday – just 15 minutes drive from the Old Town of Dubrovnik, Orasac is just around the bay from pretty Zaton Bay and has stunning views out across the blue, open sea with views out to the beautiful Elafiti Islands. Stunningly beautiful Hawaii Beach is a gorgeous place to spend the day with it's pretty little harbour and boat-like snack restaurant – amazing views!
Or head to the attractive Radisson Blu Resort which sits just below the village of Orasac – a lush, green holiday village has everything you need to spend a day or evening and has a great beach, water sports, a good selection of bars and restaurants, spa, and even a grocery shop. For a fantastic evening meal, head to Restaurant Konoba Savonari overlooking Oresac Bay – a simple menu of the best local produce combined with a pretty location and stunning views out across the adriatic.
Orasac is also known for its agro tourism so well worth taking a trip to one of the area's Konoba's to taste the delicous food and wine on offer. The Orasac Coast combines wonderful scenic views and pretty sea edge villages that are nearby to visit so get out and explore!
Near Orasac Bay:
Trsteno Arboretum & Cove
Take a trip to beautiful Trsteno Arboretum & Cove between Zaton & Slano. Now famous as a filming location for 'Game of Thrones' near 'Kings Landing' but a beautiful spot in its own right.  Wonderful gardens led down to a stunning secret harbour with freshwater stream falling into the sea. Perfect for diving competitions! (Just take some water with you as there is no cafe on site) .
Veliki Zali Beach
A wonderful beach to lose yourself for a day. A short drive up the coast from Orasac and you will come to the unspoilt bay of Zali. Crystal clear water, this is a favourite with the locals and with sunloungers, sun umbrellas, watersports on offer and a cozy cafe bar, you will find it hard to move once you've arrived…
Brsecine Bay & Beach
Slightly unpronouncable (prounounced "Bursechina"!), a short drive from Orasac Bay, this gorgeous bay has a stunning beach and is a beautiful place to spend a day. With a restaurant in the bay, this is just relaxation itself.