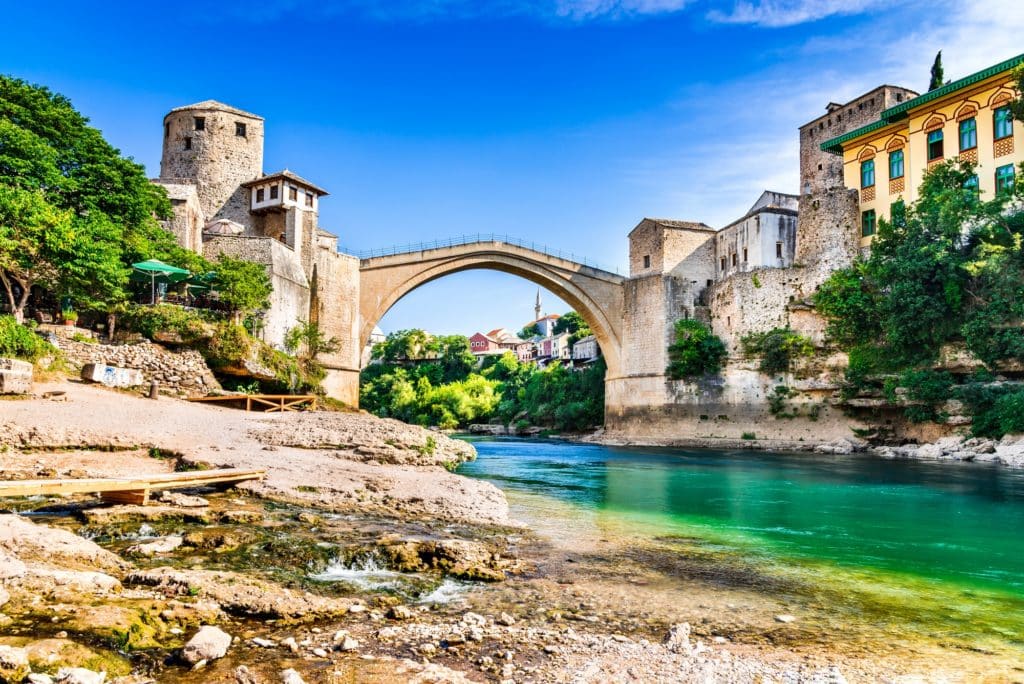 Out & About in Mostar Town - Socialising Day and Night
by Saron Lease, Croatia Gems Company Founder & Director, 29th May 2018,
Mostar is a young town and very vibrant, its people are very social - There's quite a cafe/bar culture here - you will never see an empty coffee shop!
There are lots of events going on and every seasonal event like Christmas and Easter have huge celebrations and lots of singing. It's a great place to be, full of warm hearts. Regarding nightlife, the summer nights are hot here so the bars are full. Everywhere also has a terrace too and the general feel is very Mediterannean/Italian.
There's a lot of Mediterranean food on offer (fish, pasta, pizzas & pizza to buy by the slice, lamb on the spit and slow cooked on an open fire) there are also some really tasty eastern things to try like Cevapcici (Eastern sausages) popular all over southern Dalmatia, traditional breads, and yoghurt, Turkish coffee is widely served along with multiple varieties of really (really) sweet cakes (like Baklava)...
A Croatian tradition which you should really know about is the "Konoba" which is a little house at the bottom of the garden or in the cellar which essentially houses a huge fireplace and which is a Croatians 'must have'. Konoba's are full of the party spirit - Here they invite friends round to drink the home made wine and grappa, cook delicious food - usually meat and freshly caught fish prepared in traditional ways – 'under the bell', on the spit and generally have a good time. Croatians love their Konobas and can't wait to invite you in...
More Information