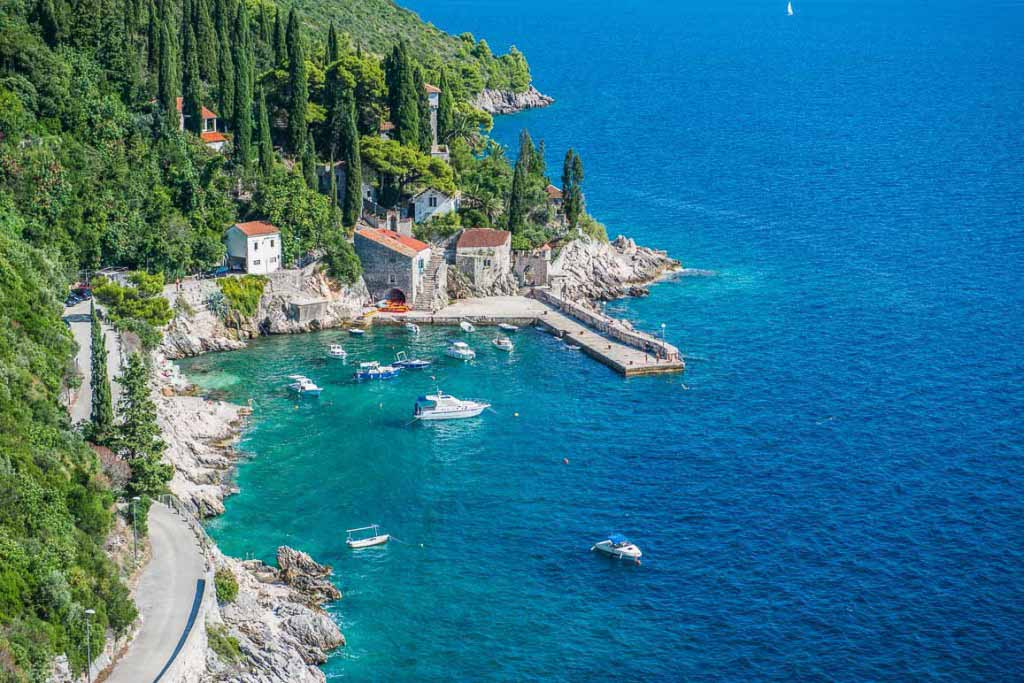 Set off on a trip to some of the nicest natural sites in the Dubrovnik area on this private tour, perfect for the entire family
RENAISSANCE GARDENS & THE LONGEST CAVE IN EUROPE
Visit a renaissance botanical garden and one of the longest caves in Europe as you traverse the Dubrovnik area and cross the border to beautiful neighbouring Bosnia & Herzegovina.
Book Direct with Provider
OVERVIEW
Trsteno botanical garden, part of an old summer residence of the Dubrovnik aristocracy, will take you back to a time very different from today, when Dubrovnik merchants and sailors brought plants from all over the known world to plant them in the gardens of the noble families. This garden gained fame recently as one of the filming locations for HBO's Game of Thrones series.
After the garden you will cross the border into Bosnia & Herzegovina (passports mandatory!) where you will visit a true natural wonder – Vjetrenica Cave. This, one of the longest caves in Europe, today draws people who marvel at its beauty and come here to cool off during the summer as the inside temperature is always constant.
Before returning, enjoy a lunch of delicacies from Herzegovina in a fantastic nearby restaurant set in an old train station. The scenic ride back to Dubrovnik will make a perfect end to a morning well spent.
Approximate tour duration: 5.5hrs
ITINERARY
09:30                    pick up
09:30 – 10:00     Drive to Trsteno botanical garden
10:00 – 10:45     Short tour of the Botanical garden
10:45 – 11:30     Drive to Vjetrenica cave in Bosnia and Herzegovina (passports required)
11:30 – 13:30     Tour of the cave and lunch
13:30 – 15:00     Scenic drive to Dubrovnik with photo stop en route
15:00                    tour ends
USEFUL TIPS
Bring comfortable shoes and preferably a hat or cap if doing the tour on a hot day. Water bottles are a good idea.
RENAISSANCE GARDENS & THE LONGEST CAVE IN EUROPE
Per Person – 825kn (approx. £98)
*Children:
0-5yo: Free of charge
7-12yo: 660kn (approx. £78.5)
Min 2 pax, Max 12 pax
PRICE INCLUDES
English speaking local guide, entrance fees to Trsteno Arboretum garden, entrance fees to Vjetrenica Cave, 3 course lunch featuring local delicacies, private transportation throughout.
DIFFICULTY LEVEL
Lightly Active: mostly travelling by van, some rough terrain to negotiage inside the cave, long trousers and sturdy closed footwear advised, winding roads
PRICES
All prices quoted are total prices for the tour with VAT included. Prices are in Croatian KUNA, with Croatian VAT included. Cash and credit card payments are accepted and are due in full on arrival. GBP prices are estimated and are intended as a guide the actual price in GBP depends on the exchange rate obtained by you.
PROVIDER
Insider Holidays d.o.o.
Any contract or arrangement you enter into for Additional Services is with the supplier of the services concerned and not Croatia Gems, and the 3rd party supplier's terms and conditions will apply.
TO BOOK
To have a chat about what services we can help you arrange, please email us an enquiry and we'll get back to you, or feel free to call us for more information on UK +44 (0) 117 409 0850 USA +1 (0) 914 826 8530
Book Direct with Provider