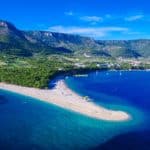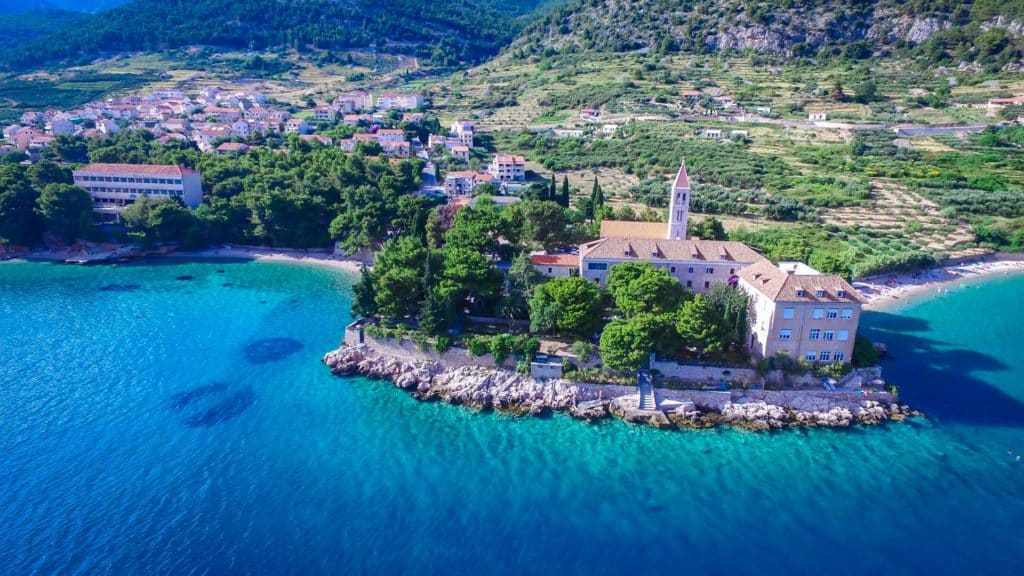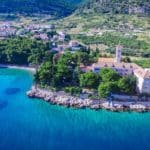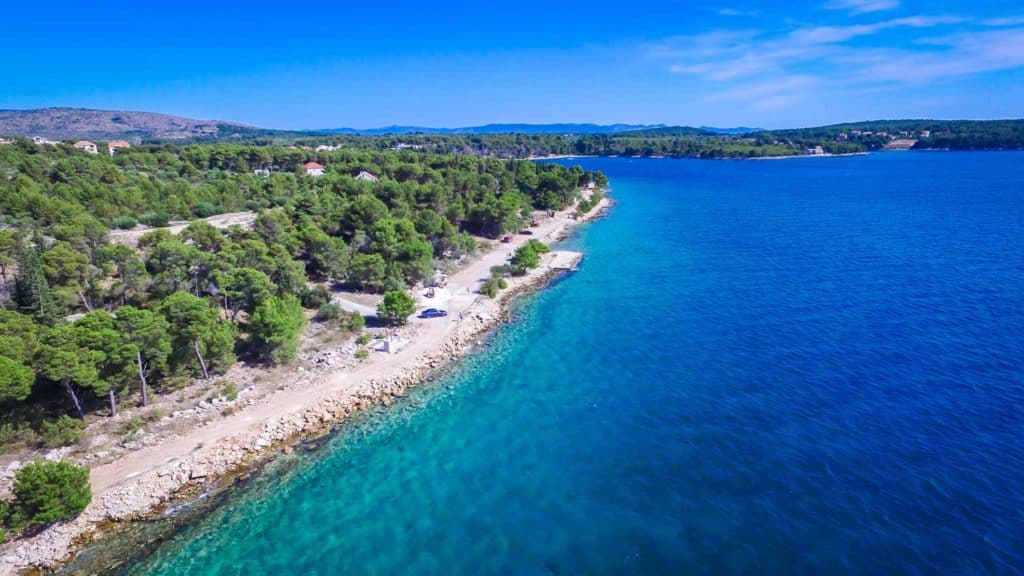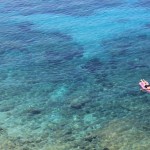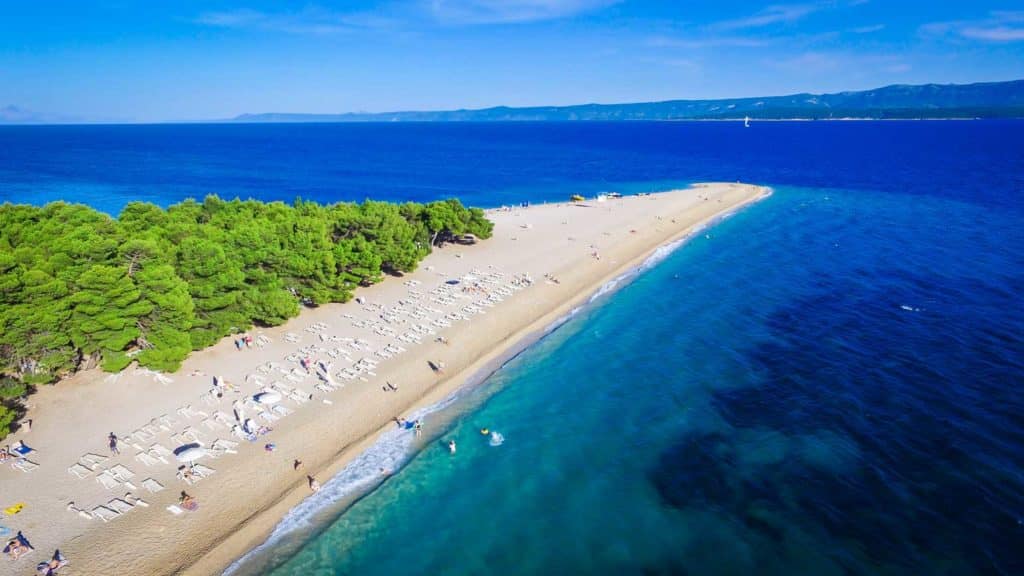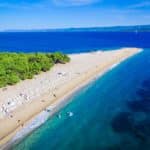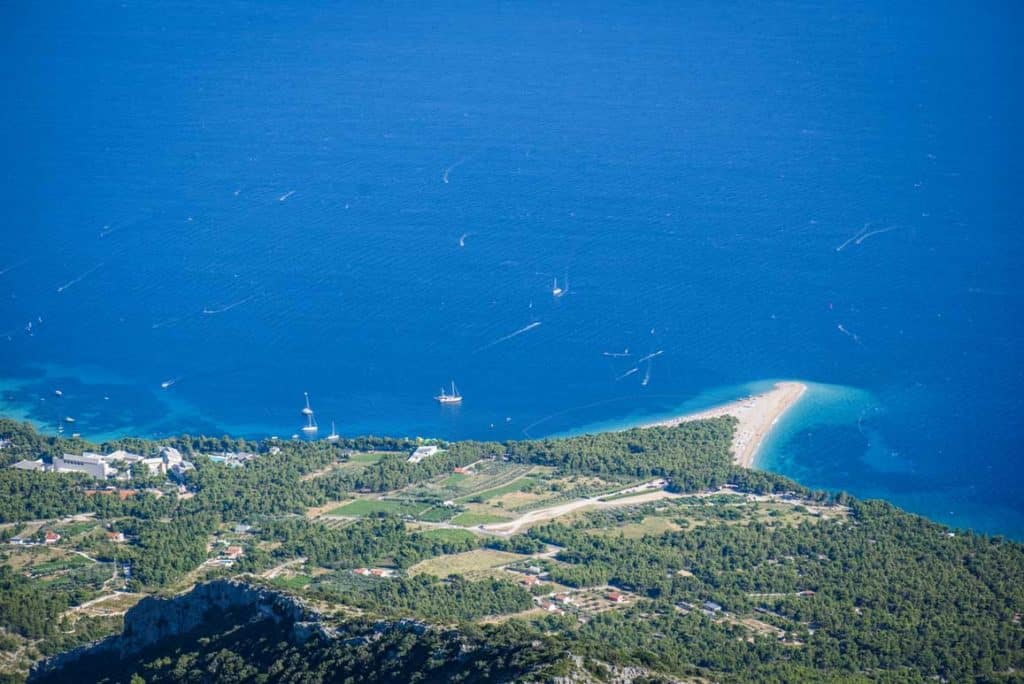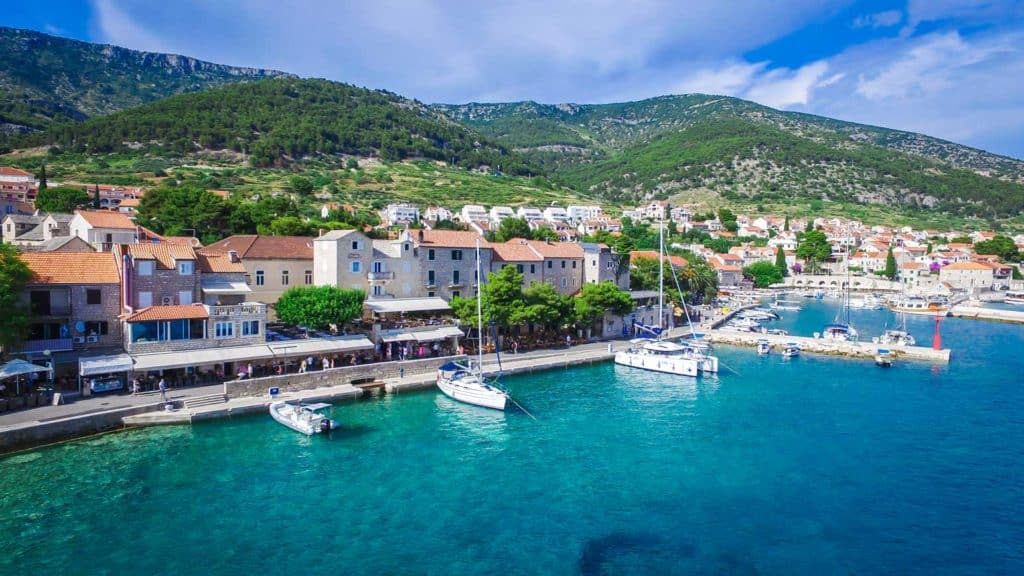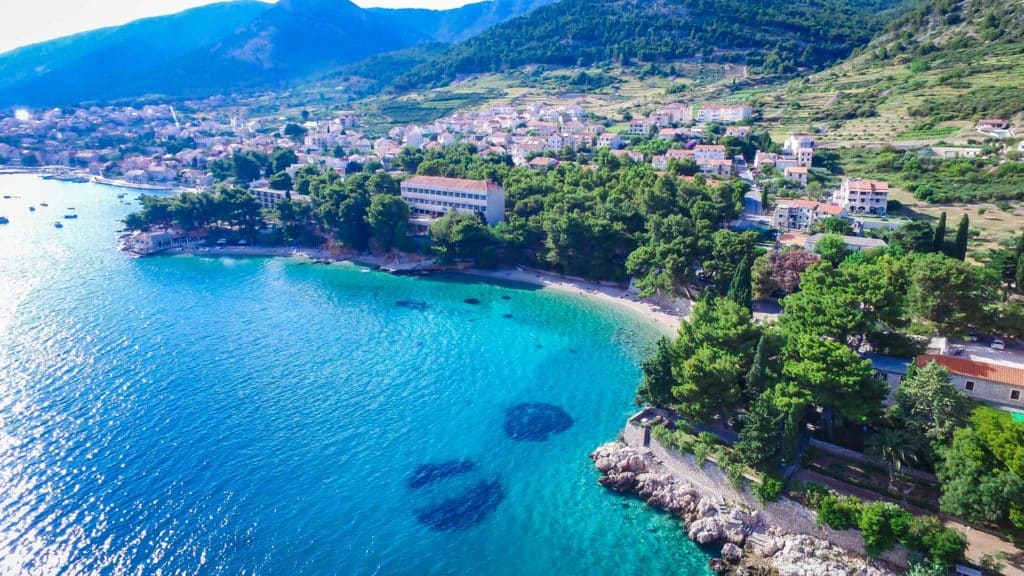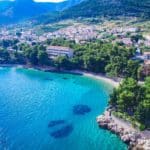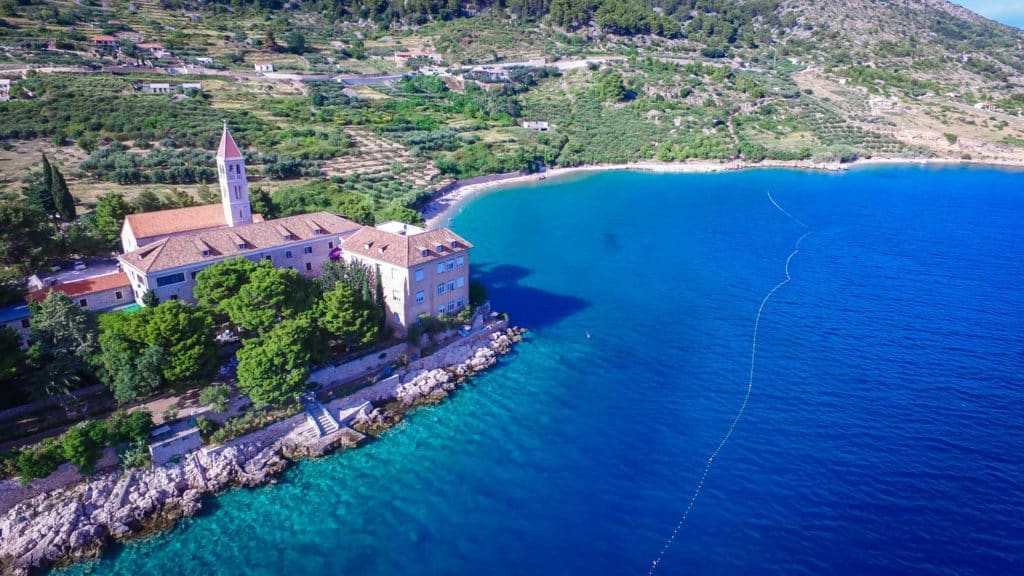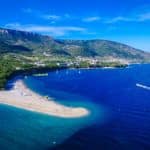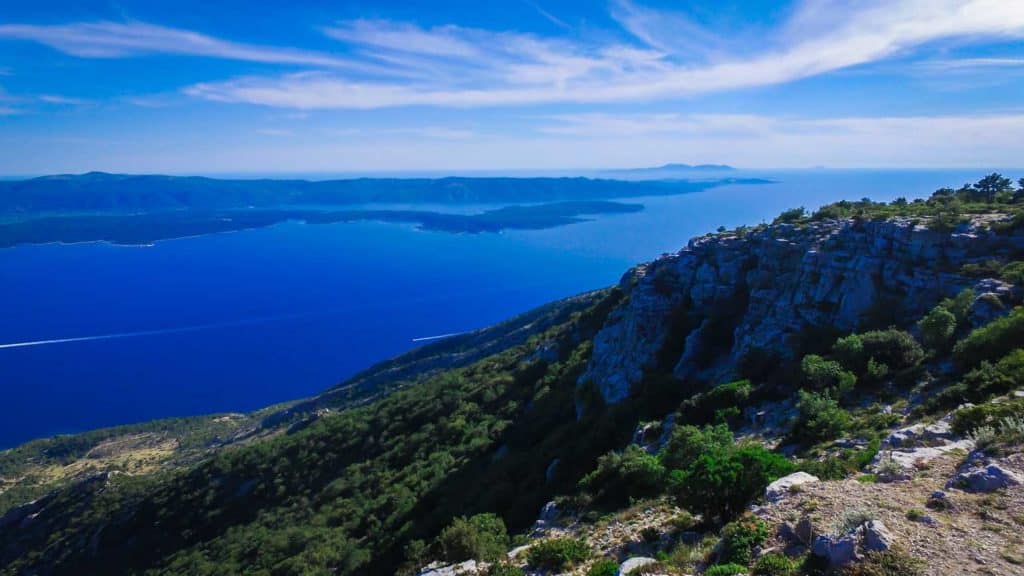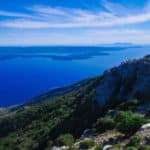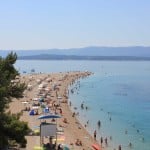 Facing south, directly opposite the Island of Hvar, the famous and stunning Zlatni Rat Beach juts out into the turquoise sea – Situated at the edge of the little old town of Bol, it is much photographed due to its shape-shifting beauty  and it's turquoise colours – the peninsula of shingley sand changes shape with the tides – this beach is much visited and a space on it is sought after! In 2009, it was named as one of the top ten best beaches in the world by Lonely Planet
For a spectacular view of the beach, it's worth going to the top of Brac's highest peak – Vidova Gora from where you can look down across the Golden Horn, Bol and over to the Island of Hvar and on a clear day you can even see Italy!
Zlatni Rat Beach is well known for having great conditions for windsurfing and kite surfing so this is definitely the place for taking part or just watching.
Photo 1 – Zlatni Rat Bol, Brac Island © Ivo Pervan via Croatian National Tourist Board 3
Photo 2 – Bol, Brac Island, © Boris Kragic, via Croatian National Tourist Board
Photo 3 – Bol, Brac Island © Mario Brzic, via Croatian National Tourist Board