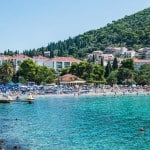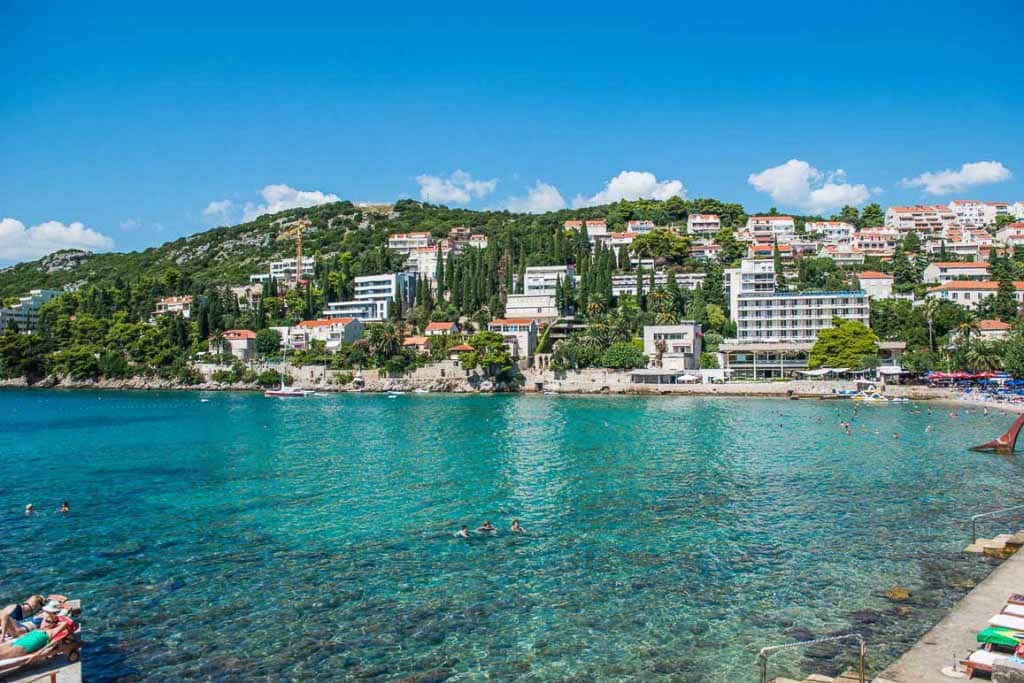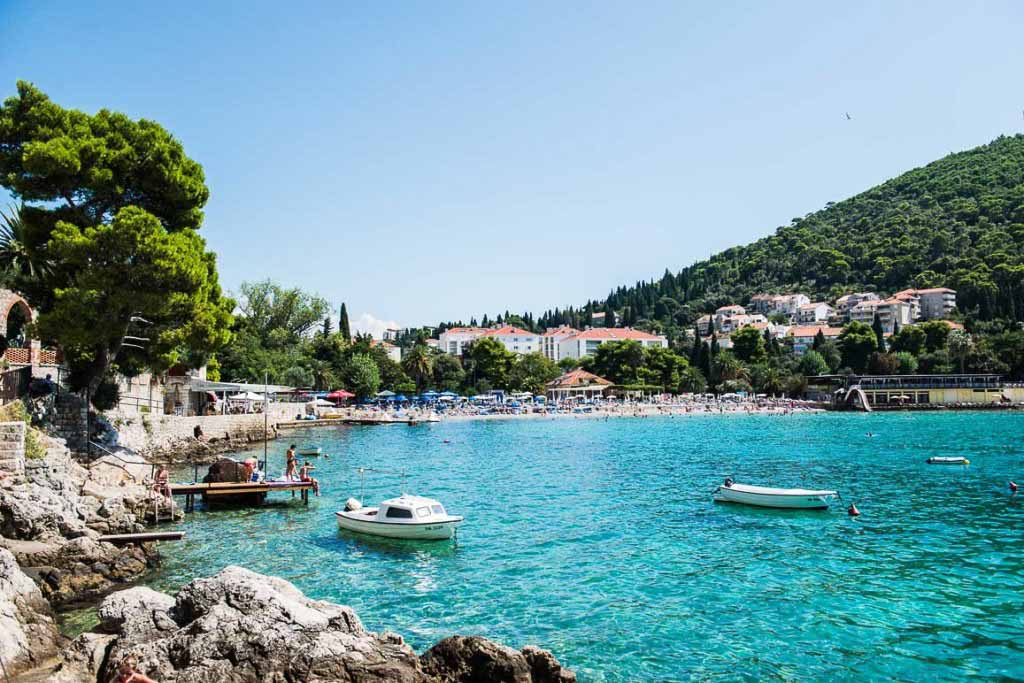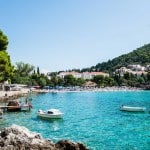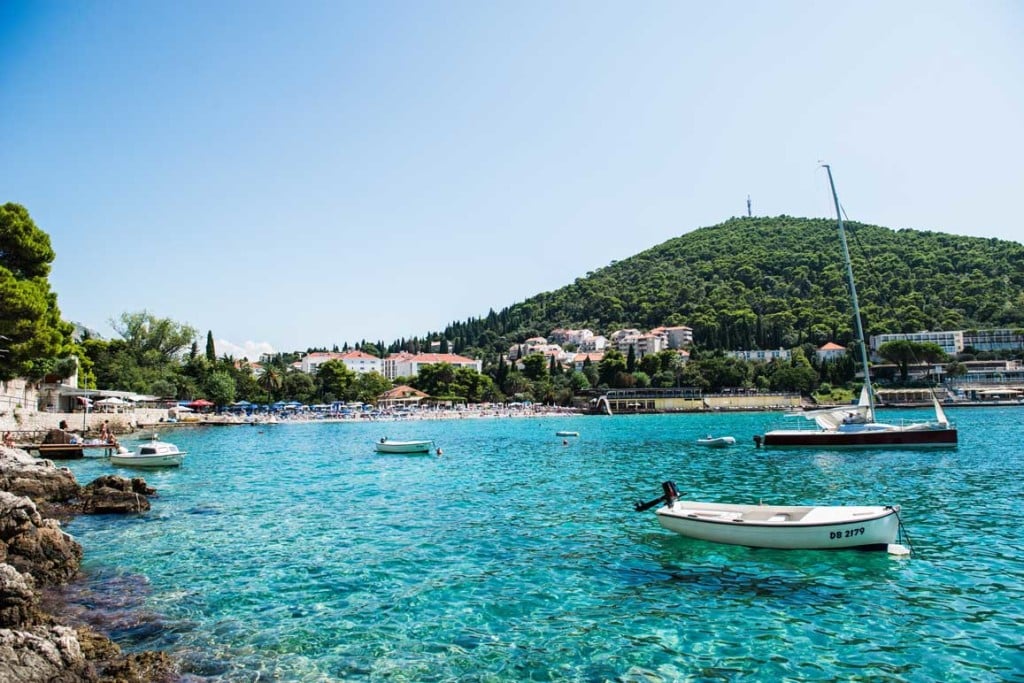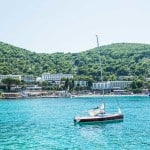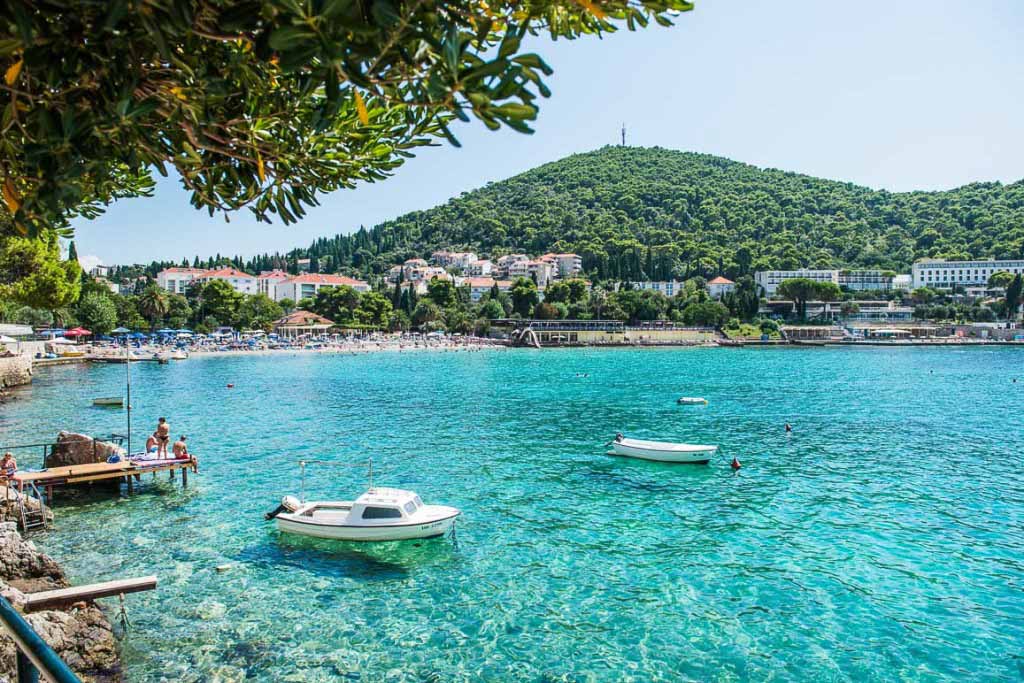 The Inside Track on the best beaches in Dubrovnik for a Croatia Villa Holiday
by Croatia Gems 3rd March 2022

In Dubrovnik, as anywhere else on Croatian Adriatic, one can swim and sunbathe almost everywhere along the coast. Did you know the whole coast of Croatia is, in fact public? This means that anyone can access any part of the coast and swim there. Perfect! But with so much coastline and all the many many islands off that coast, how do you decide where to go?!
The Dubrovnik Riviera stretches from the delta of the Neretva River to Cape Ostro near the border of Montenegro. The old town of Dubrovnik sits in the middle and either side are little fishing villages like Mlini, where you will find the majority of Croatian family villas for Dubrovnik. Mlini villas are very sought after since many there are a lovely section of beaches in Mlini and the bay is mainly free from cars during the summer season. Also Cavtat, which is really popular for Dubrovnik villa rentals and with super yachts, stunning Zaton bay with the bluest waters and then up towards the Peljesac Peninsula you will find lovely Slano with its new marina. There are many lovely Dubrovnik villas with private pools to choose from, where you are just a short walk to the beach.
Just a short ferry crossing – around 20 minutes off the coast, Dubrovnik also has its own suite of islands called the Elaffiti Islands – these are small, pretty islands which also have great beaches (often sandy) and no cars! Perfect for a day trip and just to escape….
If you're staying in Dubrovnik, you have a wealth of options and would probably have to go back several times to lie on each and every beach – once you arrive at one, it's quite hard to move! So here goes, here's a locals guide to the best beaches in Dubrovnik – the inside track….
Banje Beach is Dubrovnik's most popular and most centrally located beach, with beautiful views over Dubrovnik Old Town.
Porporela Pier, in the Old Town is the one to head for if you happen to be in Dubrovnik just on the day trip, or you just fancy a quick dip.
Copacabana Beach near Babin Kuk at Solitudo on the Lapad Peninsula is a very popular beach especially among the locals who prefer to leave Banje Beach to the stylistas! 
Along from Copacabana is the new Cava beach home to the stylish Coral beach club, a must for instagrammers!
Lapad Bay Beach is great you want to chill out on a beach in more relaxed surroundings than Banja Beach, but still feel the buzz. but also check out  Lapad Hideaway Spots which are also to be found if you get off the main beach and wander round the bay – get away from it all and find your own little spot among the rocks and under the pine trees.. 
Lokrum Island  is easily accessible via a taxi boat from Dubrovnik Old Town's harbour and a great place to get away from it all since it is never really busy.
Sveti Jakov (St.Jacob) Beach is  popular with the locals located at the eastern part of Dubrovnik Town in a small bay.
Mlini Bay  home to a lot of Dubrovnik's family villas is a beautiful little bay, calm & protected, it's perfect for families and just a water taxi ride away from the old town!
So now you have the low-down on beaches in Dubrovnik, what are you waiting for..!?  If you are still looking for a Dubrovnik villa then do have a look here or for more options, have a look at our 'By request only' villa collection.
More Information