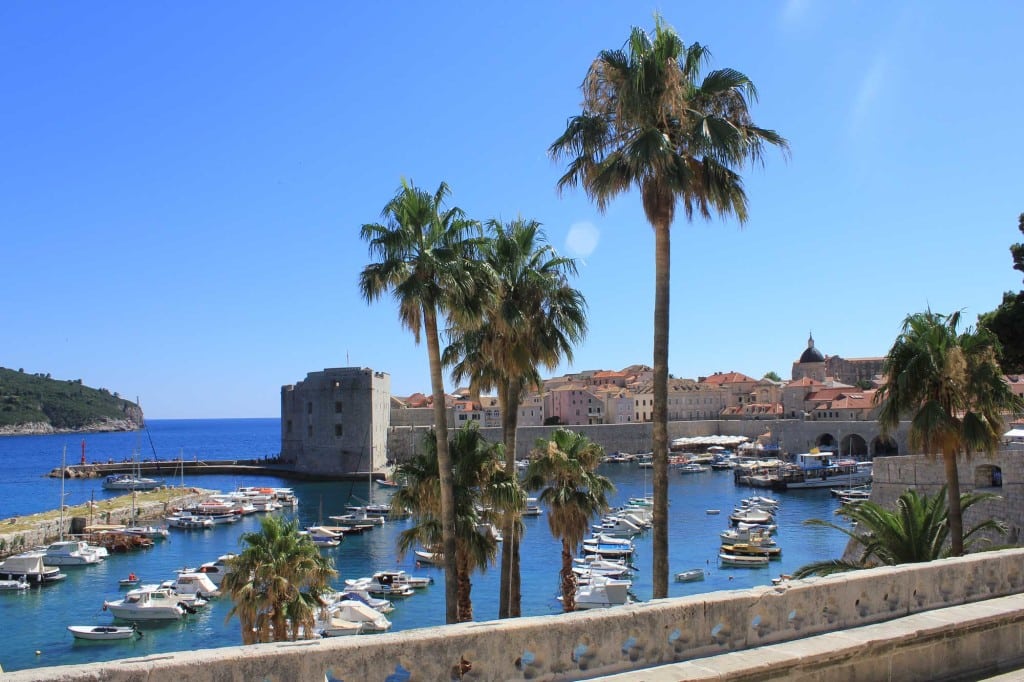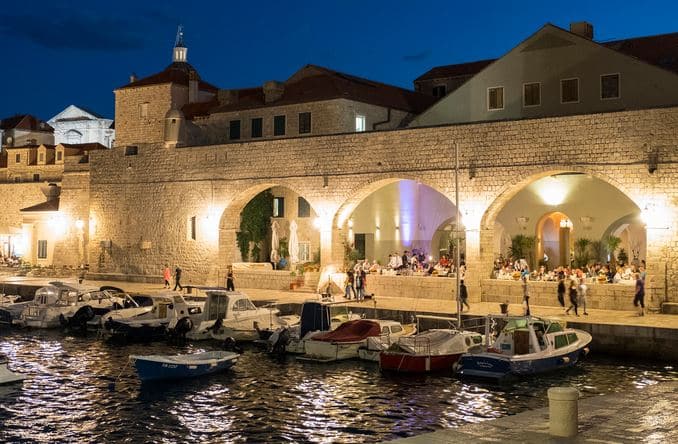 Whether you are staying in an apartment or have designs on villas, Dubrovnik cannot fail to delight you. But with your time limited, here are our top picks of things to do.
by Saron Lease 28th February 2023
But after the delights of the old town, what are the other must-see's in Dubrovnik?
The old town of Dubrovnik is known as the 'Pearl of the Adriatic' and it is beautiful and interesting beyond words! Certainly, its reputation proceeds it! We'd absolutely recommend walking the old town walls as the views and perspective are spectacular. A sea food snack on the harbour at the Lokanda Peškarija or Arsenal restaurant are great for a spot of lunch. And then you can spend hours just wandering and exploring the little streets, wine bars and shops. For dinner, there are a wide variety of eateries. From Michelin star Restaurant 365 to a humble pizza place, there are too many to mention. Why not check our favourite restaurants section? Basically, you can happily stay a couple of nights in the old town before thinking about villas – Dubrovnik has lots of seaside locations to choose from!
Cable car
For another perspective, entirely of the old town, take the cable car up to the top of Srd hill and book a table at the panorama restaurant. The views are stunning and the sunsets sublime.
Sunset
If sunsets are you a thing, then you'll be in heaven in most of the villas – Dubrovnik area sunsets are breath-taking. Most Dubrovnik villas will have vistas to take in the glorious sunsets. But a memorable place to see a fantastic sunset is at one of the viewing points above the old town. However for one of our favourite sunset spots, head to the Lapad peninsula and take a walk along to the end. From here you can watch the sun go down over the Elafiti islands.
Arrive in the old town by boat
If you visit an island from Dubrovnik old town you will automatically rock this one off as you'll arrive back to town this memorable way. But if not, you can take a water taxi from your Dubrovnik villa from Mlini Bay, Plat or Cavtat Bay. It's the only way to travel!
Visit Lokrum island and or the Elafiti islands
The islands around Dubrovnik are incredible. There's a reason why the Beckhams, Beyoncé and a plethora of other celebrities have chosen to anchor off the coast of Dubrovnik either on a yacht or on an island. The islands are quaint, idyllic, and laid back and there are no cars. Here the locals use golf buggies to get around 😉
There are turquoise bays aplenty and it's heaven for nautical endeavours!
Hire a Skipper and Explore
This is a must. You can't come to Croatia and not get out on a boat. But our advice is to hire a local skipper and go off-piste as it were. Lunch at Kod Marka on Sipan island is sublime. Anchor in azure bays around Kalamota and perhaps a visit to Šunj beach on Lopud. Spot on!
A meal in Konavle
Konavle is often likened to Provence – verdant hills and little valleys and lots of Cypress trees. Croatian villas here will have peaceful, rural views. If you choose to visit or stay, then a couple of options might take your fancy, as it's a famous gastro area. Firstly, a romantic meal at any of the several renowned eateries will introduce you to sublime traditional Croatian food. From the famous Peka dishes, cooked 'under the bell' (slow-cooked in the embers), to barbequed seafood and meat Croatian-style. You'll need to book in advance to dine at Konavoski Dvori, in its idyllic setting beside a river, but there are others that get consistent 5* ratings.
Secondly, visit a family small holding. So, you tour the farm and sample all the organic produce (food, wine and grappa) before a splendid Peka meal.
Finally…
Feel free to browse our villa collection by size and/or date. Or maybe browse by location. Also check out our 'By Request only' portfolio. Alternatively drop us an email or pick up the phone to us and we'll find you a Croatia villa just right for you.
More Information