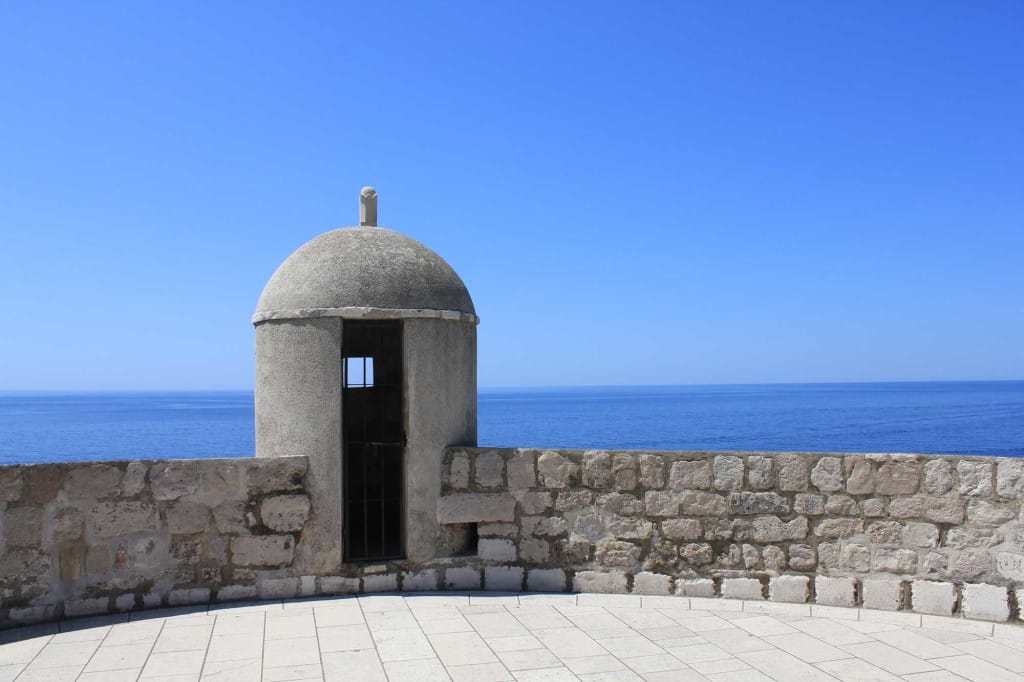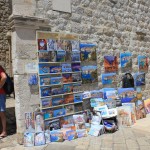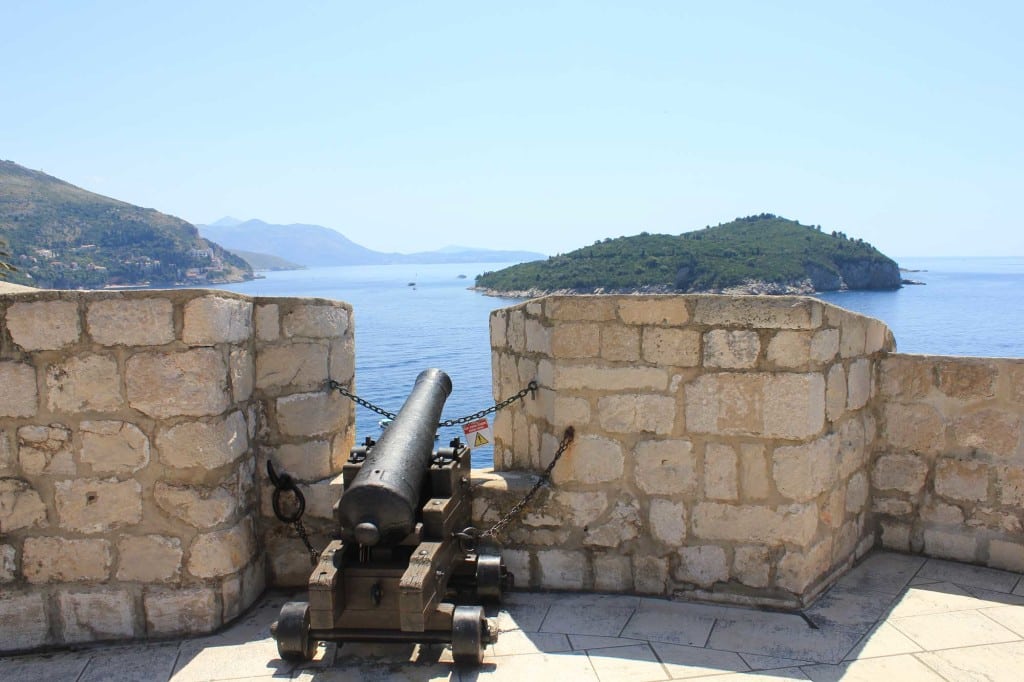 Explore the UNESCO World Heritage Site of Dubrovnik Old Town
TOUR OF DUBROVNIK
A must-see experience, with expert guides – After picking you up at the pre-arranged meeting point we'll begin our full day experience discovering the fabled walled city of Dubrovnik, a UNESCO World Heritage site.
Enquire & Book Direct with Supplier
OVERVIEW
The excursion provider says: Starting from main meeting point in Split or at your hotel, we'll begin our full day experience discovering the fabled walled city of Dubrovnik, a UNESCO World Heritage site.
Our air-conditioned coach takes the scenic route along the new highway and as we slowly move to the coastal road it opens up the amazing panoramic views of Dalmatian islands and the wonderful delta of the river Neretva with the endless fruit and vegetables fields which represent the main living economy of this beautiful area.
We will arrive to Dubrovnik before noon. Each corner of this legendary city is its own unique experience. Our professionally guided tour is led by a  local resident with years of experience whose passion for the city will be evident as you walk through these ancient streets and marvel to the rich architectural ensemble all around you. The guided tour lasts for about an hour and a half and afterwards you have enough time to re-visit the main attractions of the Old Town and enjoy a local cafe or many crafts and shops. This memorable excursion through Croatia's most famous medieval city begins at the monumental Pile Gate, located at the top of Stradun, the splendid main promenade street of the Old Town. We keep walking to the Franciscan Monastery, whose cloister is one of the most magnificent sites in the city and then to the oldest pharmacy in Europe opened in 1317. A little further is the Sponza Palace, notable for its portico with columns and elaborate stone carvings which today houses the State Archives.
Our tour ends with a visit to the Cathedral which was built on the ruins of  a 12th C church but then destroyed by the great  earthquake in 1667.  Having experienced the most important parts of the Old Town, there's time to go back and explore its hidden corners by yourself. Feel free to climb the stairs to the walls that allow you to walk around the Old Town from high up on its ramparts; or take a cable car for a stunning view of the famous red tile roofs and the sea. Dubrovnik is yours to discover!
Join us and discover why Dubrovnik is considered to be a true Adriatic pearl!
6:45 / 7:30       Pick-up and departure Trogir/Split
11:30 – 13:00  Dubrovnik sightseeing tour with a local guide
13:00 – 16:00  Free time in Dubrovnik
20:00  Return to Split / Trogir
SCHEDULE:
15th Apr to 30th Apr / 1st Oct to 15th Oct     Monday and Friday
1st May to 30th Sep    Monday, Wednesday and Friday
WHAT TO BRING WITH YOU
Comfortable walking shoes or sandals. Outside the summer months we also recommend that you bring a warm sweater. Note: A Passport is required
---
Prices – Public Excursions
Prices are Per Person in Croatian Kuna / Approx £
EXCURSION
DAY
APPROX TIME (of departure from Split)
INCLUDES
NOTE
PRICE PER PERSON (Kn)
PRICE PER PERSON (Approx £)
Blue Cave & Hvar Island
May, June, September
July and August
Every Day
08:00 / 08:30
Transport, entrance ticket
840
940
100
112
Plitvice Lakes (Summer Season)
1.7 - 31.8 Every Day

07:30 / 08:00
Pick Up, entrance ticket, guide
710
85
Plitvice Lakes (Lower Season)
1.5.-30-9 Every Day, 30.4./1.-15.10 Mon, Wed, Fri
07:30 / 08:00
Pick Up, entrance ticket, guide
600
72
Krka Waterfalls & Sibenik
1.7 - 30.9 Every Day
01.05. -30.06 / 1-15.10. Tue, Thu, Fri, Sun
08:30 / 09.00
Pick Up, entrance ticket, guide
450
54
Dubrovnik
1.5 - 30.9 Mon, Wed, Fri
15.-30.4./1.-15.10. Wed, Fri
06.45 / 07.30
Pick Up, local tour guide
Bring passport
500
60
Mostar & Medugorje
1.5.-30.9. Tue, Thu, Sat;
15.-30.4/1.-15.10. Tue, Thu
06.45 / 07.30
Pick Up, local tour guide
Bring passport
500
60
INFORMATION
*Prices are per person
* Tours can be operated with a minimum of 5 people
*Price includes English speaking guide, other languages on request
*Group excursions can be also organized on other days if enough requests are received
*Pick up is from Trogir & Split – exact location & time to be confirmed on arrival
MEETING POINT SPLIT : http://goo.gl/maps/ov8Bl
MEETING POINT TROGIR: http://goo.gl/qoJ0zb
PRICES
Prices are in Croatian KUNA, with Croatian VAT included. Cash payments are due in full on arrival. GBP prices are estimated and are intended as a guide the actual price in GBP depends on the exchange rate obtained by you.
PROVIDER
Henok d.o.o.
Any contract or arrangement you enter into for Additional Services is with the supplier of the services concerned and not Croatia Gems, and the 3rd party supplier's terms and conditions will apply.
TO BOOK
Please feel free to call us for more information on  UK +44 (0) 117 409 0850 USA +1 (0) 914 826 8530  
Enquire & Book Direct with Provider
---
RATHER A PRIVATE EXCURSION?
Prices – Private Excursions
Prices are Per Person or Per Group in Croatian Kuna / Approx £
| EXCURSION | 1 Person | 2 People | 3 - 4 People | 5 - 8 People | 9 - 15 People | INCLUDES | PRICE STRUCTURE |
| --- | --- | --- | --- | --- | --- | --- | --- |
| Blue Cave & Hvar Island | 6840.00 Kn / approx £661 (per group) | 6840.00 Kn / approx £661 (per group) | 6840.00 Kn / approx £661 (per group) | 6840.00 Kn / approx £661 (per group) | Refer to Group Prices (9-12 people only) | Entrance to Blue Cave | Price per Group |
| Hvar & Pakleni Islands | 4560.00 Kn / approx £441 (per group) | 4560.00 Kn / approx £441 (per group) | 4560.00 Kn / approx £441 (per group) | 4560.00 Kn / approx £441 (per group) | Refer to Group Prices (9-12 people only) | Local guide in Hvar town | Price per Group |
| Plitvice Lakes | 2585.00 Kn / approx £250 | 1370.00 Kn / approx £132 | 1065.00 Kn / approx £103 | 910.00 Kn / approx £88 | 760.00 Kn / approx £73 | Pick Up,entrance, guide | Per person |
| Krka Waterfalls & Sibenik | 2130.00 Kn / approx £206 | 1140.00 Kn / approx £110 | 760.00 Kn / approx £73 | 680.00 Kn / approx £66 | 600.00 Kn / approx £58 | Pick Up,entrance, guide | Per person |
| Dubrovnik | 2660.00 Kn / approx £257 | 1370.00 Kn / approx £132 | 950.00 Kn / approx £92 (3 people only) | 760.00 Kn / approx £73 (4-6 people only) OR 680.00 Kn / approx £66 (7-8 people only) | 610.00 Kn / approx £59 | Pick Up, local tour guide | Per person |
| Mostar & Medugorje | 2440.00 Kn / approx £236 | 1220.00Kn / approx £118 | 840.00 Kn / approx £81 (3 people only) | 680.00 Kn / approx £66 (4-6 people only) OR 610.00 Kn / approx £59 (7-8 people only) | 530.00 Kn / approx £51 | Pick Up, local tour guide | Per person |