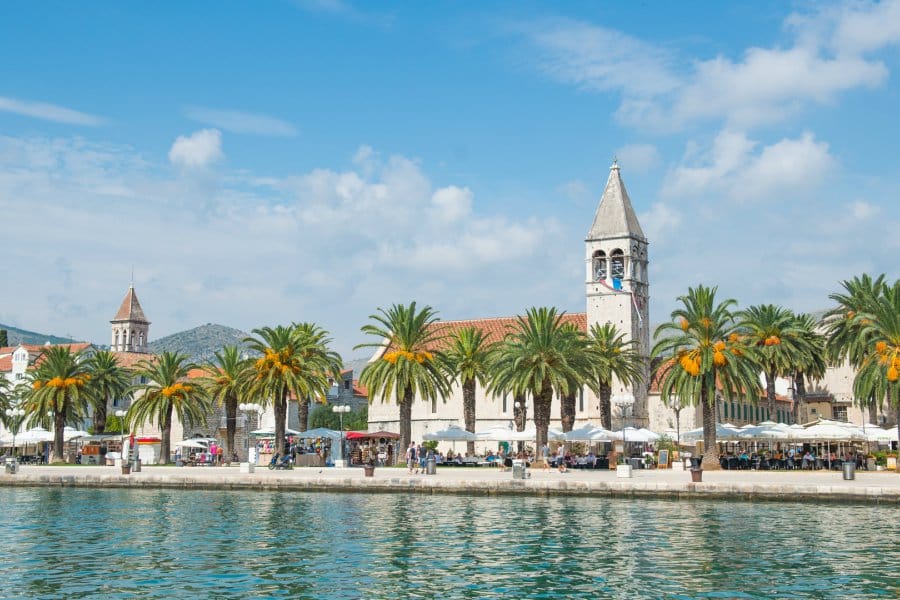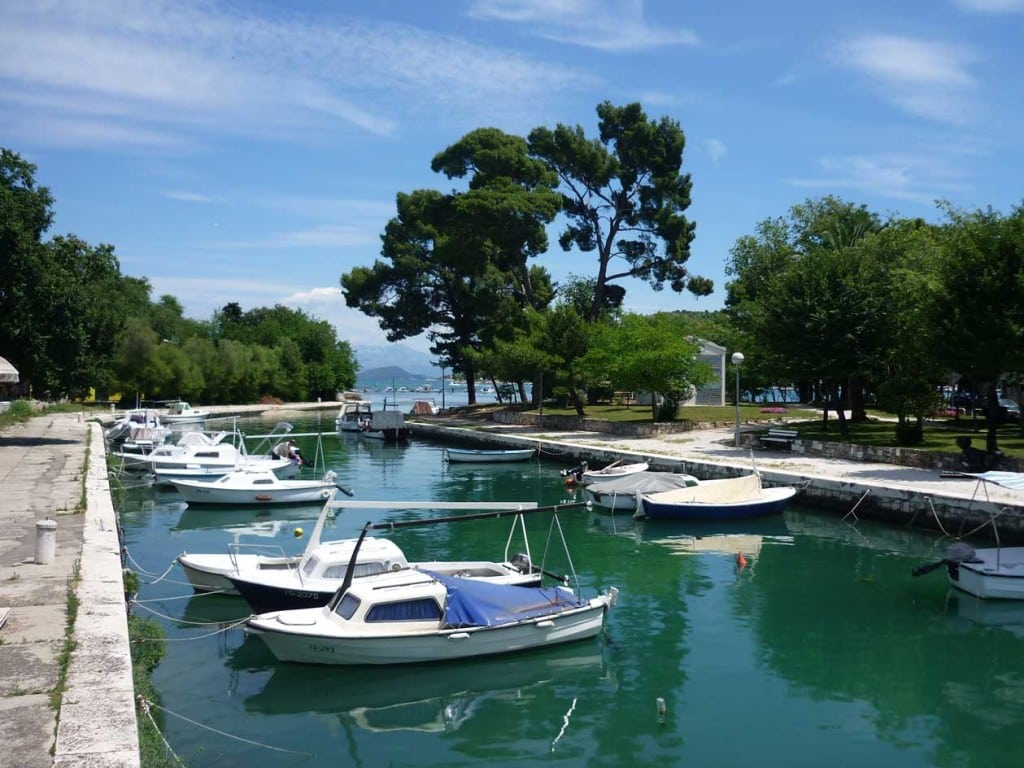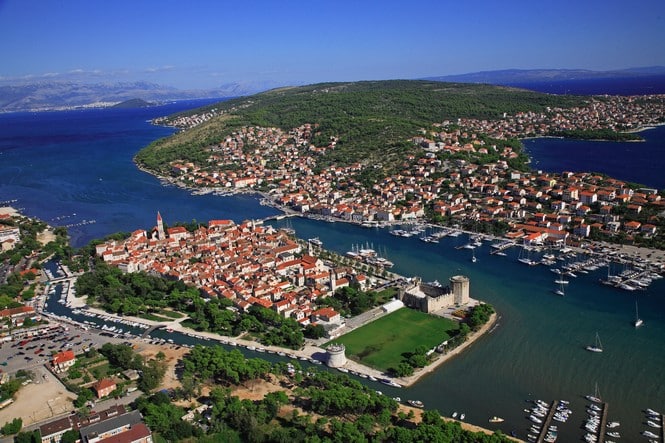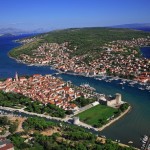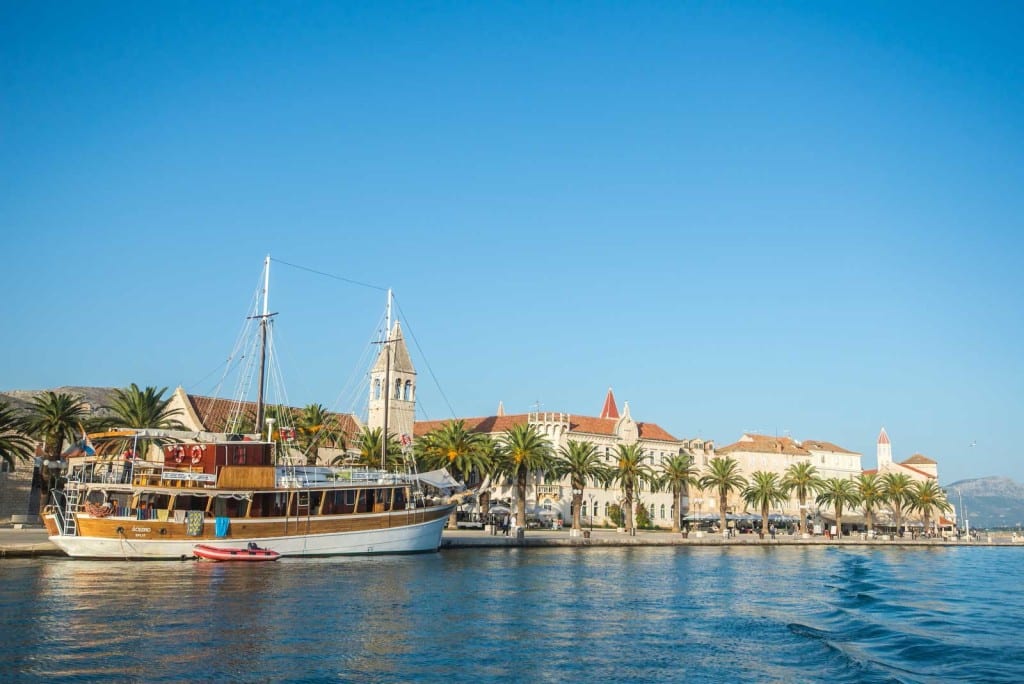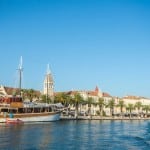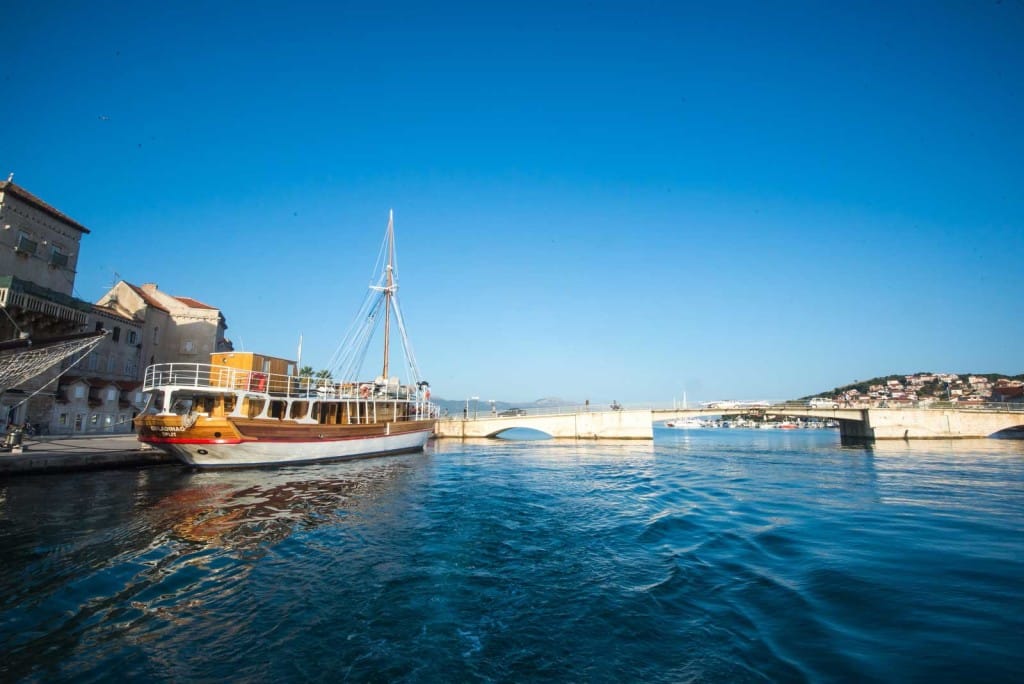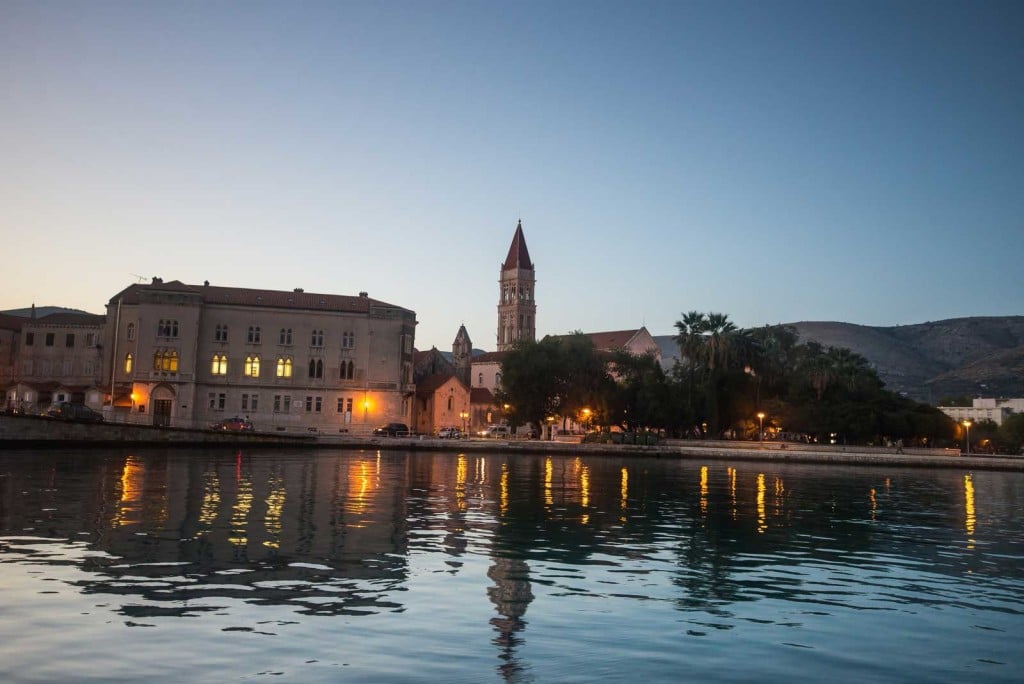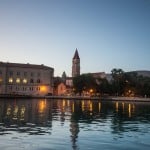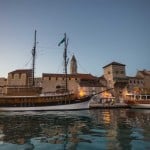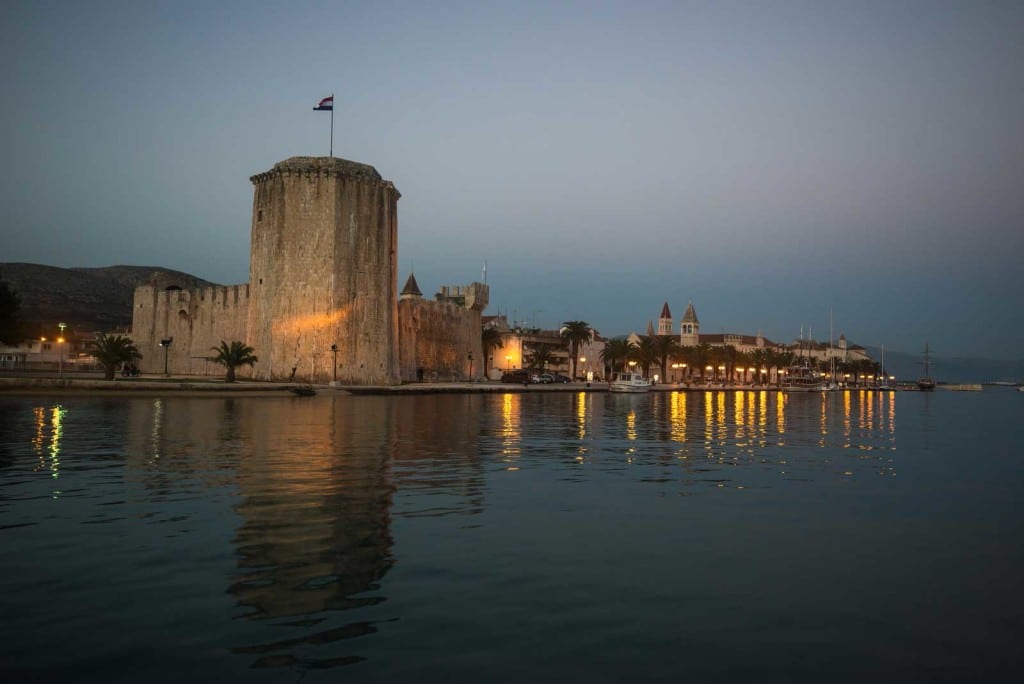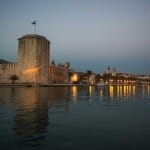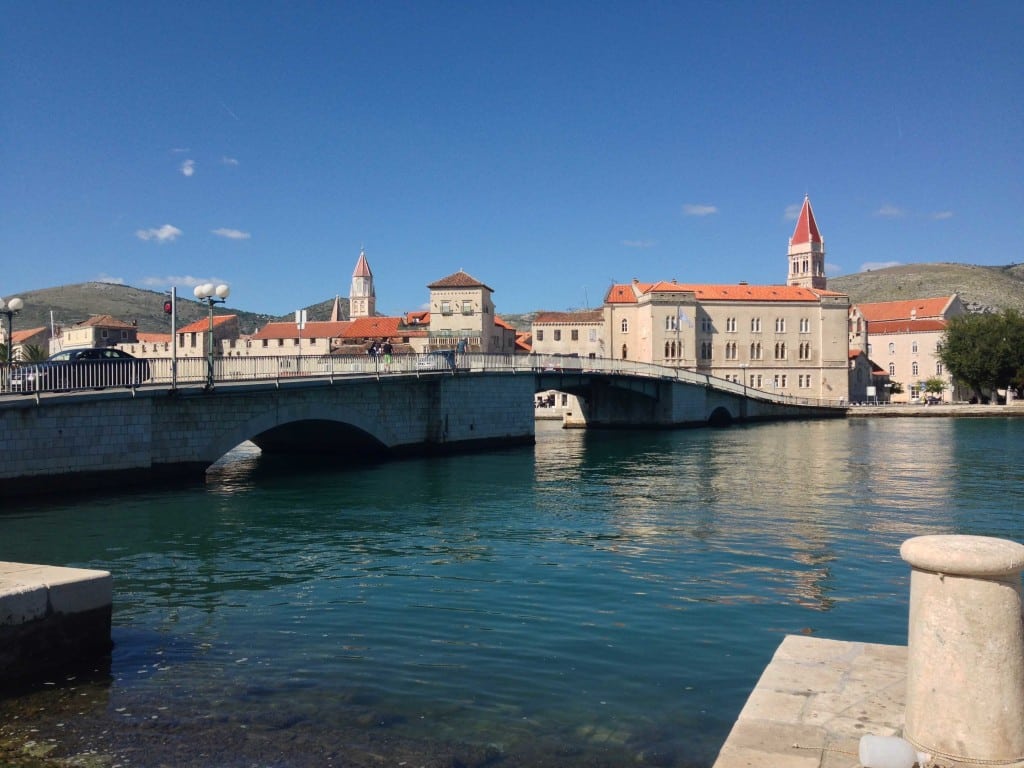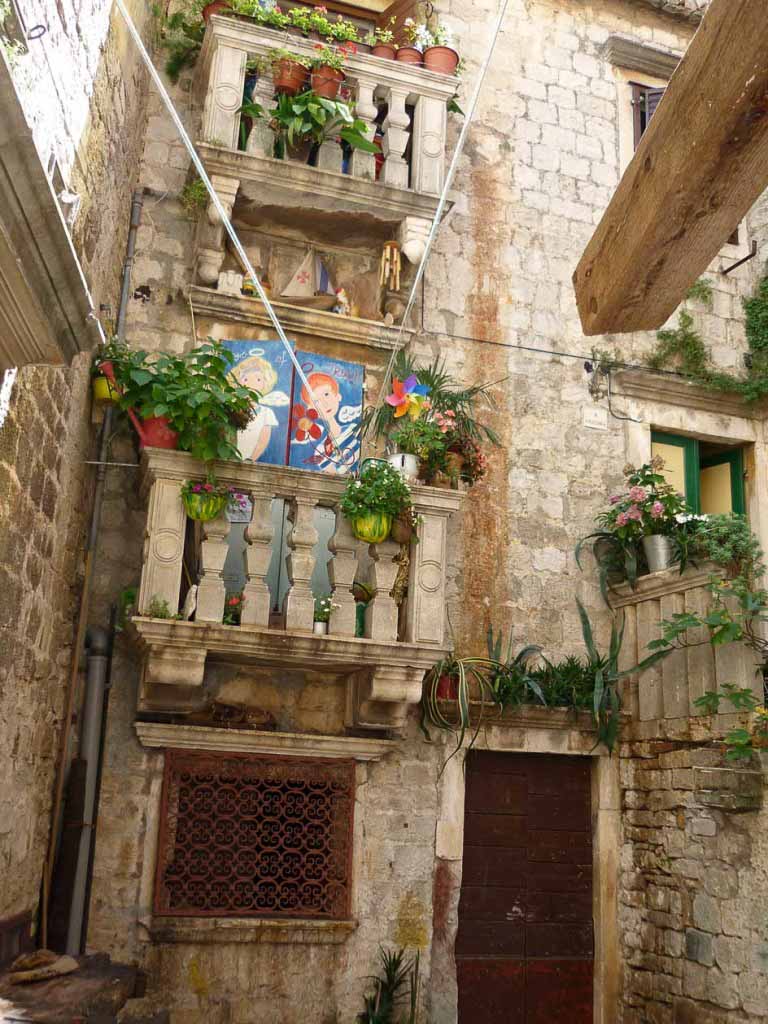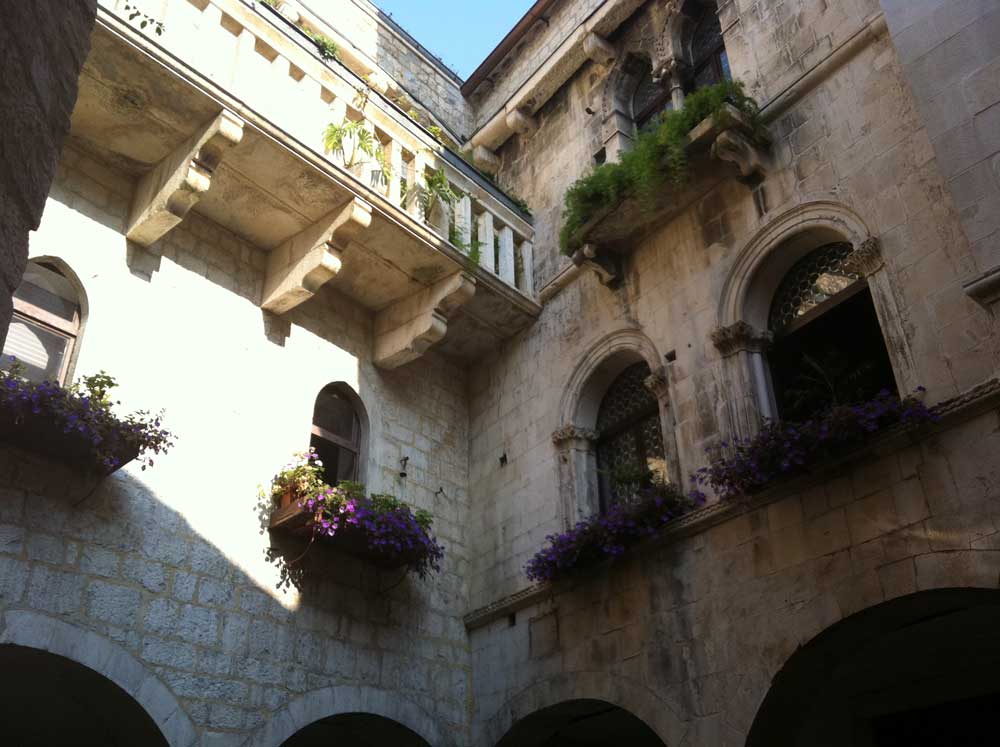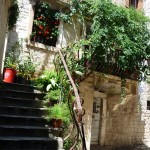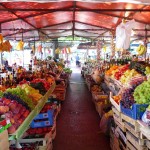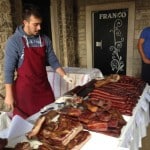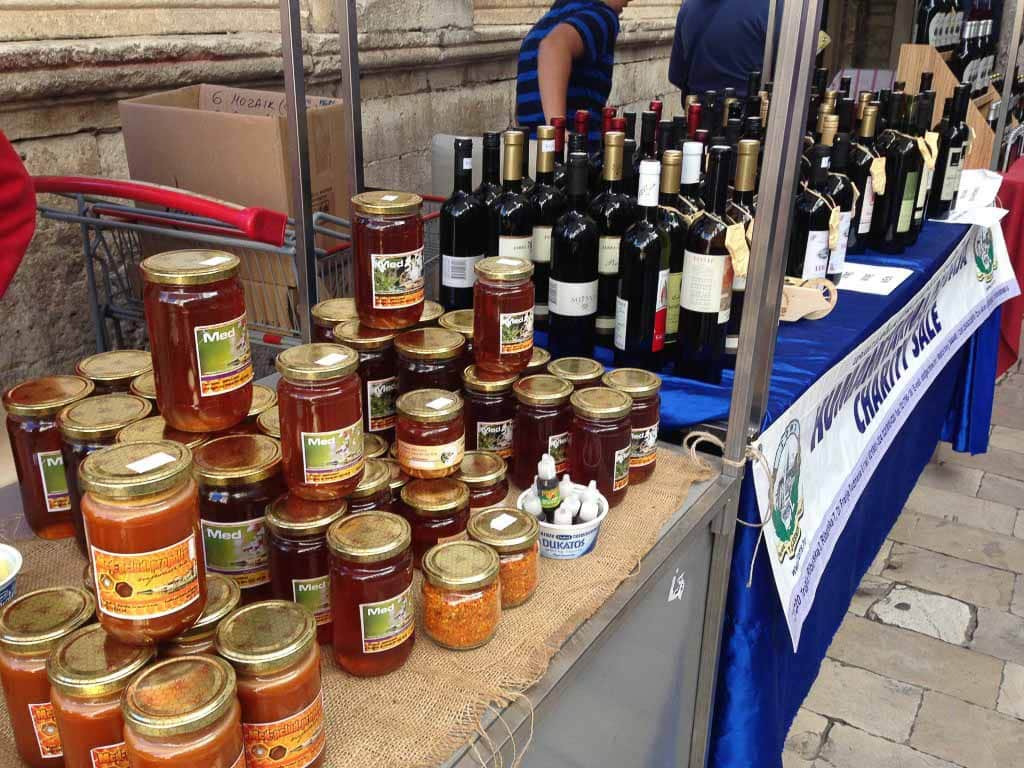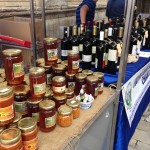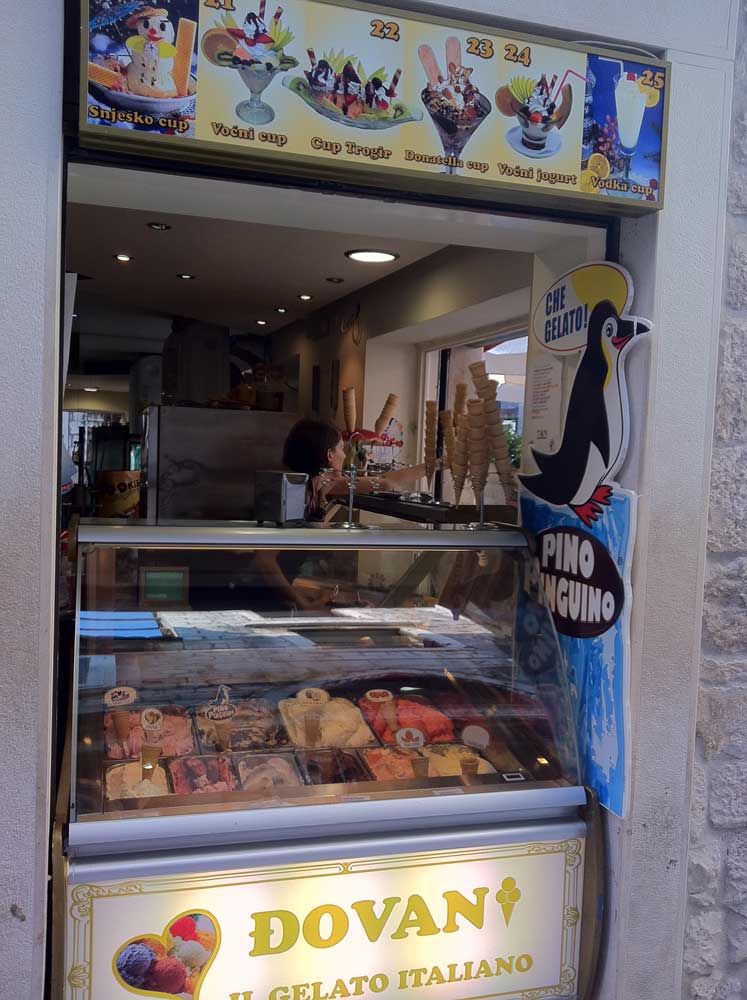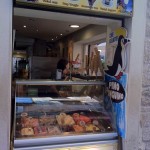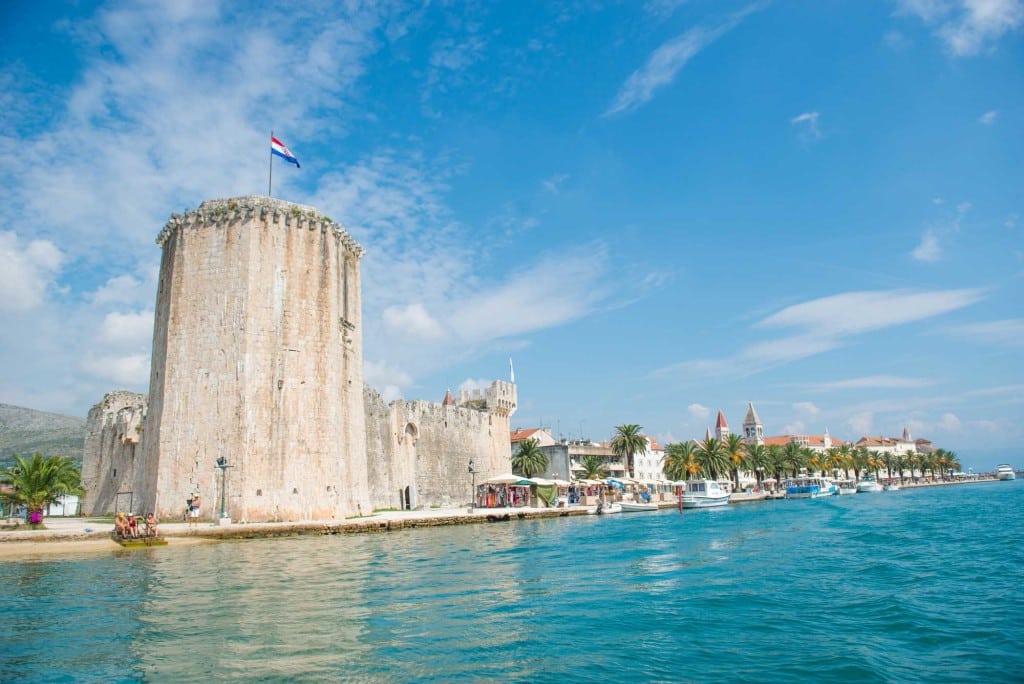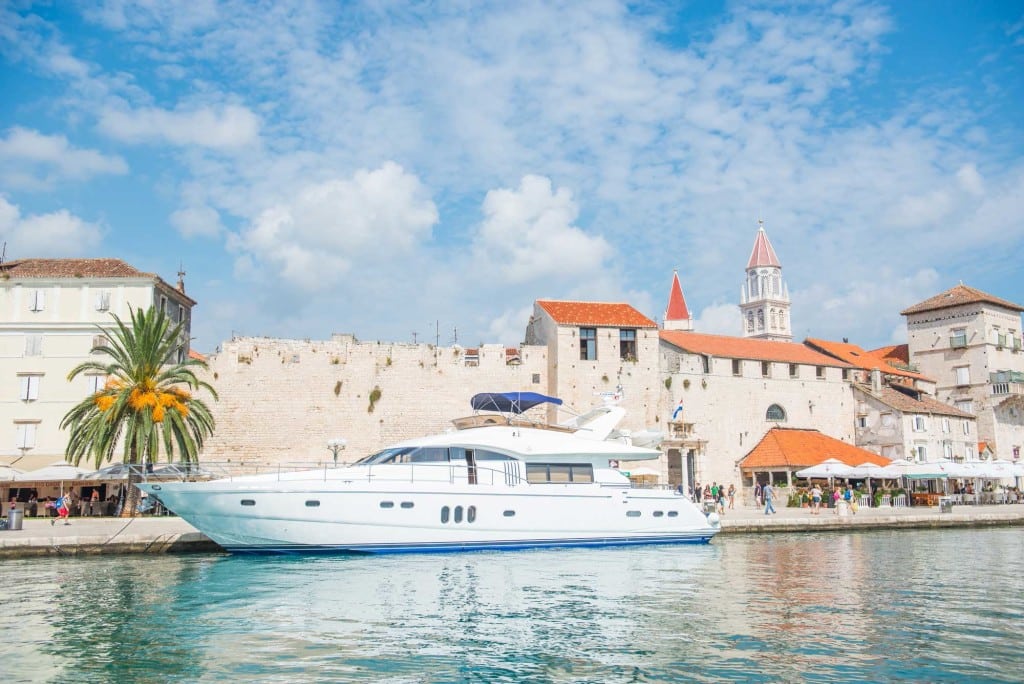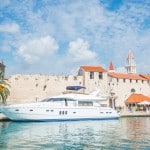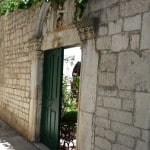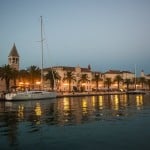 Trogir is a beautiful medieval town situated just off the mainland north of Split – it's connected to the mainland and the island of Ciovo by a bridge. The town is steeped in history which dates back to the Illyrians, Greeks and Romans who all had a hand in building the town. Today Trogir Old Town is an UNESCO world heritage centre and is a fantastic place to visit. A flavour of Trogir old town is captured in this super video, plus you can take an interactive 360-degree tour, both produced by the town's tourist authority.
Whether you just want to have a meal in an atmospheric old city or to discover more of the history of the place. There are a variety of fine restaurants, bars, cocktail lounges and cafes  located in the town. Several shopping centres are also located nearby (across the old Town Bridge, on the main market place) The most colourful being Trogir Old Town Fruit Market which is just by the bridge – full  of beautiful local produce, not only the freshest organic fruit and vegetables but honey, olive oil, cured meats and local wine /liquiers. At the back of the market is a really good butchers – or if fish is more your thing, head across the road and there is a little fish market.
You will also find hidden away in the cobbled streets the ice cream square! A favourite gathering place for the children and parents after school with several ice cream shops all selling a huge and colourful selection of Italian ice cream , whether you just like a cone or something a bit more exiting , your sure to return again and again – prices are so reasonable.
Split is very close too – just a 25 minute bus ride or hop on one of the water taxi's – both will bring you right into Split Port and the old town with loads of shops and restaurants, street markets and museums – there are many places to visit here especially if you want to do a bit of sightseeing or discover more of the history of the area…