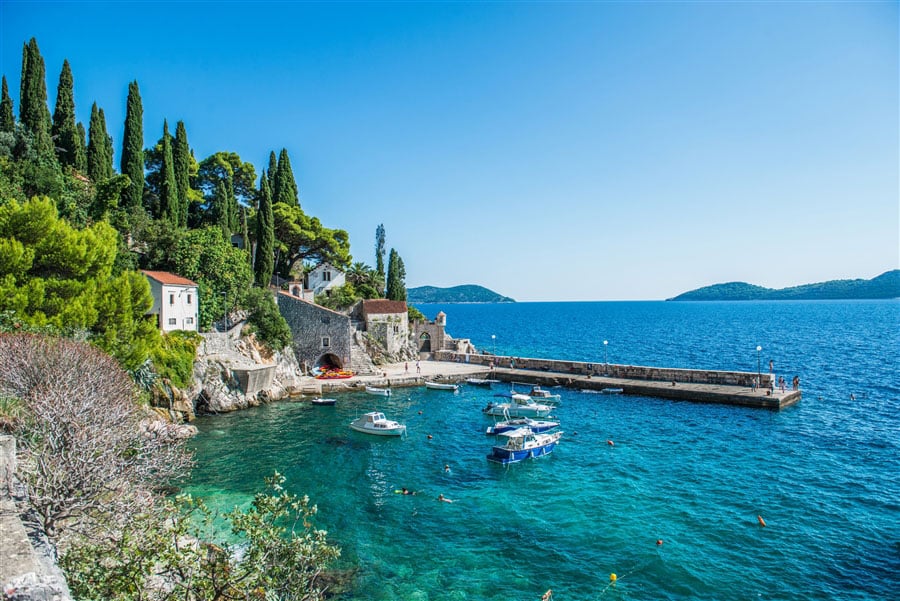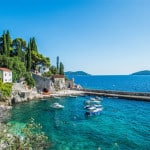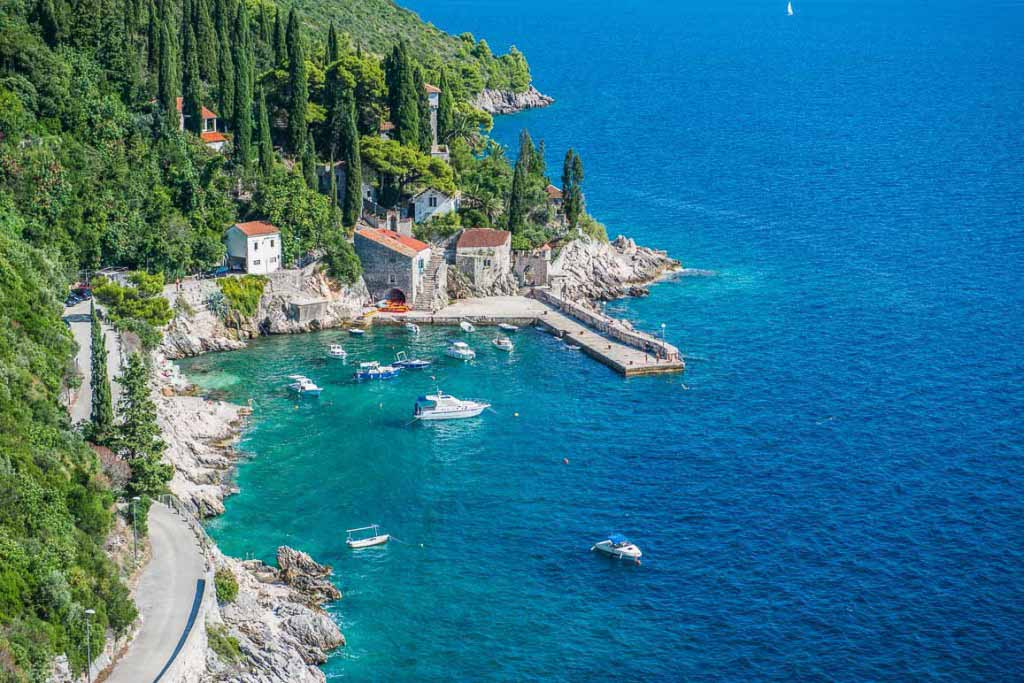 Trsteno Bay is a really pretty village on the Orasac Coast – the main event is the spectacular little bay and impressive arboretum leading down to it. It is absolutely lovely and well worth a visit. Many species of trees and plants were brought here by intrepid mariners over time and the arboretum is a fascinating place to explore for young and old alike. More recently Trsteno Bay has become famous for being one of the main filming locations of "Game of Thrones" and when you visit, you'll see why.
Trsteno Bay is a favourite Dubrovnik location for having a swim and diving into the turquoise water. It's a lovely place for getting away from the hustle and bustle. The gardens are a calm oasis away from the heat of the beach and a balm for the soul! The little harbour at the bottom of the hill feels like a secret place and is a real treat. It's the perfect place for swimming, sunbathing and diving and a great family holiday excursion.
The whole area at Trsteno Bay covers around 255,000 square metres and was originally owned by the Gucetic – Gozze family in the late 15th century and the site has an attractive summer residence. The family had sea merchants bring back all manner of exotic plants from their travels hence the wonderful array of plants and trees. Since the 1960's, it has been a monument of landscape architecture and the area is protected as such.
It's definitely worth taking a snack and a drink as it's hot once you get down to the beach and you're bound to want to take a dip and lounge for a while on the sea edge. It's such a beautiful spot. There is a restaurant on the main road so it's a convenient place for lunch or dinner.