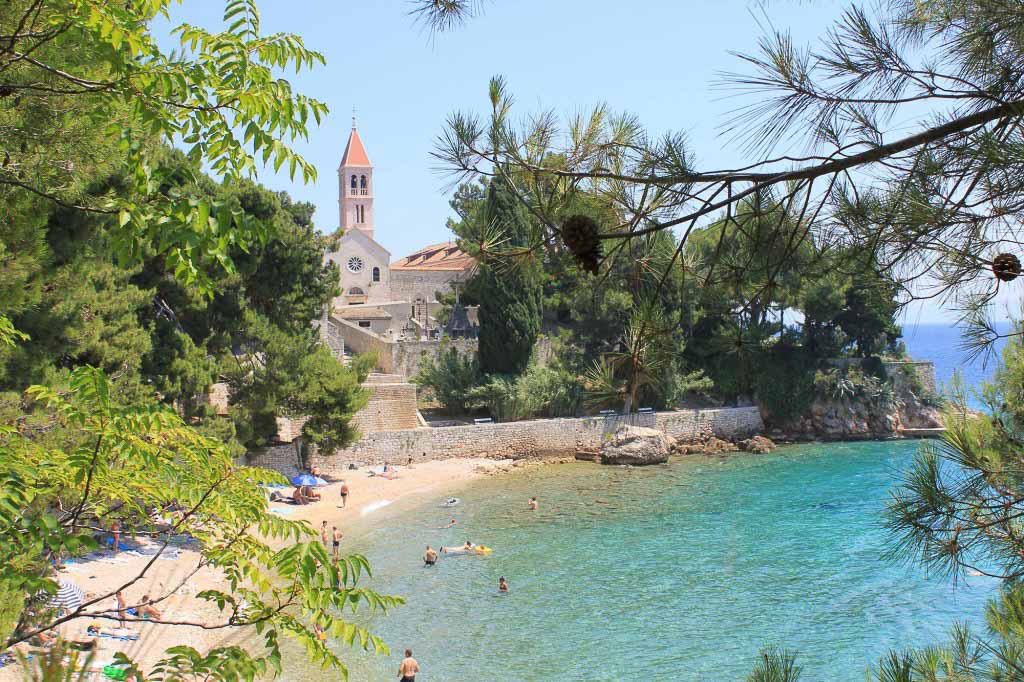 Stunning Brac!
Brac Island is just a 50 minute ferry hop from Split and it's one of our favourite destinations at the moment! Its turquoise bays & quaint old towns are just stunning…
Call us for a chat on UK +44 (0) 117 409 0850 USA +1 (0) 914 826 8530
The Island of Brac is the largest of the Dalmatian Islands and also the closest to Split on the mainland! It's easy to get across to the island by a short 50 minute ferry hop to Supetar or Sumartin and then you have the whole island to explore! There are some perfectly located Brac apartments. Brac is beautiful and a Brac  apartment is a gorgeous way to spend a holiday to remember. Tranquil coves, stunning sea and island views, traditional villages clinging to steep valley sides and bustling fishing villages with pretty little harbours and bobbing boats on the glistening sea make Brac the quintessential Dalmatian island.
Brac Apartments
Find secret coves and quiet bays or head to famous Zlatni Rat and try a spot of windsurfing! Head inland to a transitional ranch restaurant – a "Konoba" and sip local wine in the shade of the olive trees. Swim in turquoise bays and then head out for dinner in the evening and enjoy the easy atmosphere of the little sea edge towns. Try an apartment in pretty Sumartin Bay, Milna Bay, Sutivan Bay or Bol Town – these are gorgeous little towns and bays which have beautiful beaches and really are the picture postcard. Or Supetar is a little bigger and may suit those who want a few more activities and things going on, on their doorstep.
There's plenty to explore on the island and it's worth getting out and about – why not be transported to the top of the highest peak on Brac and admire the stunning views across to Hvar Island and beyond and see the famous Zlatni Rat beach jutting out into the sea? Then cycle back down and enjoy the ride! If you have a Brac apartment it would be a great shame not to make the most of your island location and explore the coast by boat too – there are some wonderful hidden spots and beautiful bays that are just waiting to be found. It's one of the things Croatia is so famous for – what are you waiting for!