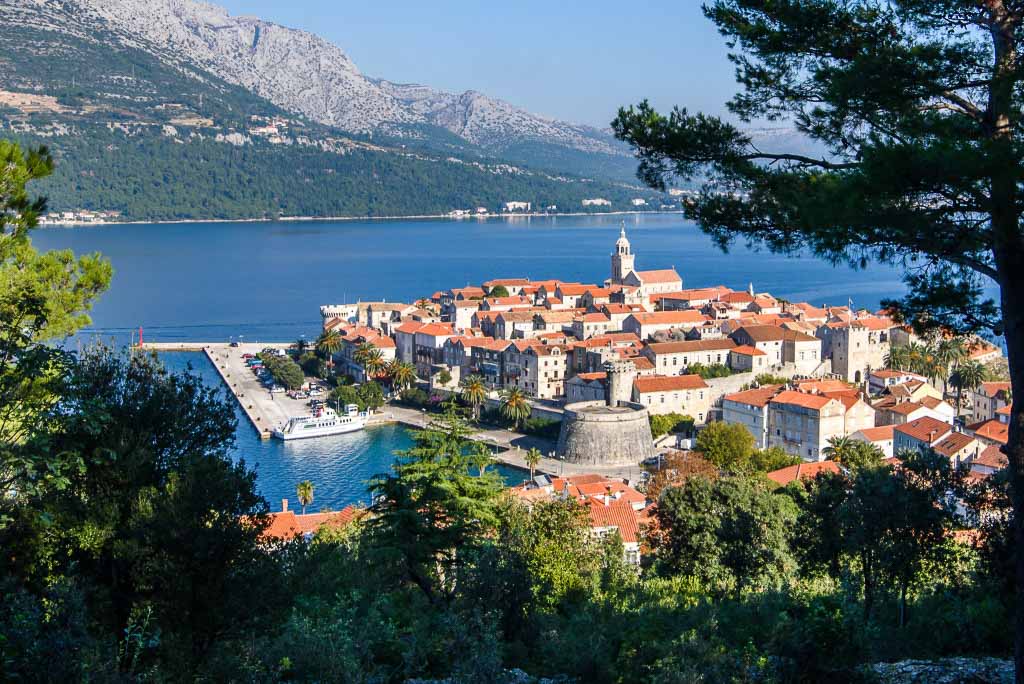 Authentic Korcula…
Stunning scenery & vistas, pretty little coves, quaint old towns, vineyards & terrific wine, water sports, boats, exciting history & culture – Korcula is unspoilt Croatia…
Call us for a chat on UK +44 (0) 117 409 0850 USA +1 (0) 914 826 8530
Korcula is an island of undulating hills and small fishing villages, lush with green vegetation and aromatic plants – a Korcula apartment is a wonderful getaway. It has many lovely coves and pristine beaches for swimming and boating and is fast gaining the reputation for being one of the most beautiful, unspoilt and authentic of the Dalmatian islands. Indeed Korcula is one of the best places for a holiday in Croatia in our opinion so it's a good place to book a Korcula apartment.
Korcula Apartments
On Korcula Island, the scenery is fantastic with other Dalmatian islands all around it and wonderful turquoise seas. It is one of the top places for producing wine so it has terrific vineyards, and there are plenty of local fishermen to provide delicious fresh local fish go well with a glass of whatever wine you fancy. In fact Korcula starred in the Rick Stein's recent BBC culinary delight – "From Venice to Istanbul".
Korcula Town is a quaint little place with cozy bars and restaurants and quaint little shops and galleries to wander around – ideal for a Korcula apartment. At every corner you will see a chink of sea at the end of an old town street. There are also boats that take you out to the little Skoi Islands of Badija, Skoji and Vrnik where you can snorkel, dive and sunbathe. There is also a great world war 2 wreck in some shallow local waters off the coast which is a great to visit and perfect for first time divers! Lumbarda Beach is particularly beautiful and close to Korcula Town – a favourite of the islanders, you can reach the tip of the island here and find some really stunning scenery.
On the southern side of the island there are many pretty bays so you are spoilt for choice! Pupnatska Luka, has a wonderful horseshoe bay and beach and is a lovely choice if you want to swim in clear, clean water. Likeise check out Przba with its stunning scenery. Or Brna with it's pretty beach and town. Zavalatica has a wonderful hidden bay, perfect for swimming and sunbathing and pretty little harbour village for lunch or dinner! Pupnat village nearby dates back to Illyrian times and of course, Marco Polo supposedly hails from Korcula Town so there is much history to be discovered here!