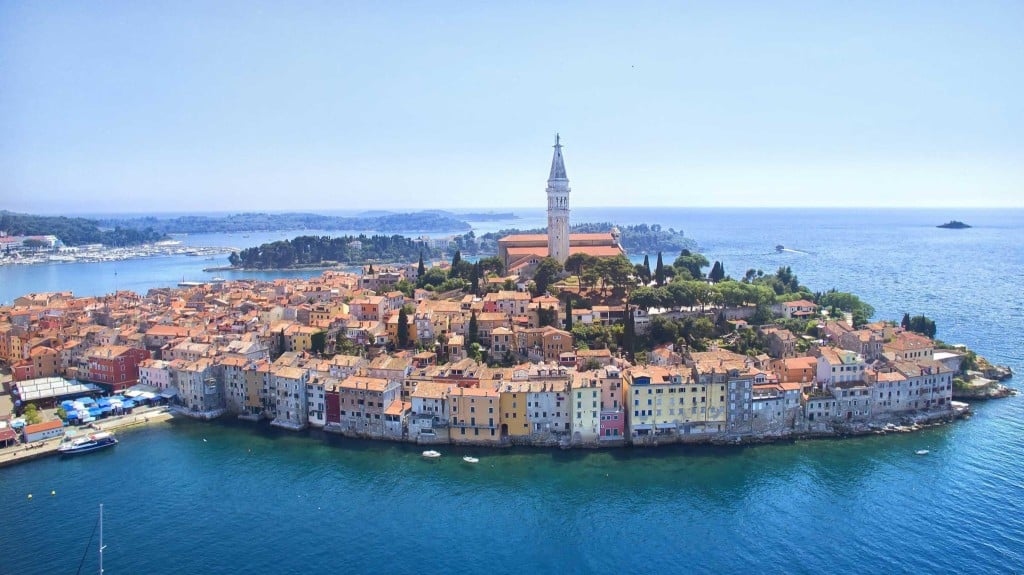 Rustic Istria…
ENQUIRE
With its pretty, old stone, hilltop villages & verdant countryside, fabulous gastronomy & award winning wine, Istria is often likened to Tuscany. Istria villas are in picturesque coastal towns, brimming with Roman remains, complete the picture…
Call us for a chat on  01275 813815 …
Photos – © Pula Tourist-Board, Istria Tourist Board Igor Zirojevic, Rovinj Tourist Board, Porec Tourist Board
The Istrian Peninsula is the largest Croatian peninsula and is one of the best developed tourist regions on the Mediterranean. With an attractive array of Istria villas, it's popular with nearby European countries due to its easy access. Istria is much more continental compared to the Mediterranean southern areas of Croatia like Split, the Dalmatian Islands and Dubrovnik. Referred to as the new "Tuscany", it certainly has that feel about it. Istria villas are surrounded by lush countryside and fairytale hilltop towns like Motovun. And wine tasting, truffle forests and wonderful olive oil are staples of this area.
Sleeps 12 | 6 Bedrooms | 5 Bathrooms | Pool (Heated) | Near the Beach
A slice of luxury tucked away in a residential area not far from Banjole beach
VILLA HERMIONE – BANJOLE, ISTRIA
Stunning Villa Hermione, set in the lovely small fishing village of Banjole, a modern, light villa equipped with everything you need, within a short walk from the beach and restaurants.
Find out more
---
Istria Villas
Istria has remained largely untouched and offers real variety to visitors. You can stay in Istria villas in the countryside yet be close to the seaside towns like picturesque Rovinj, historic Porec or opulent Opatija. Or how about Pula, famous for its Roman amphitheatre. So in Istria, you can have the best of both worlds.
Istria villas are steeped in history and with plenty of sightseeing opportunities, with lovely towns to wander around. With their cobbled, winding streets, Venetian, Roman and more recent history is all around you and the old towns of the area are a delight. Istria is also an area famous for its food and wine and it's certainly a good excuse to partake in a few local dishes and explore the gastronomy of the region! And of course you can swim in the clear Adriatic at any point. As a reult, it's beautiful and there's nowhere else really like it. It's worth hiring a car if you book Istria villas, as most villas do tend to be slightly inland. Because it's a peninsula, however, you are never very far from anywhere and there are so many interesting places to visit, eat or go for a swim. For example, did you know you can also visit Venice for the day from Istria? And you can also visit the former Yugoslavian leader 'Tito's retreat on the Brijuni Islands. Lots to see and do with beautiful scenery.