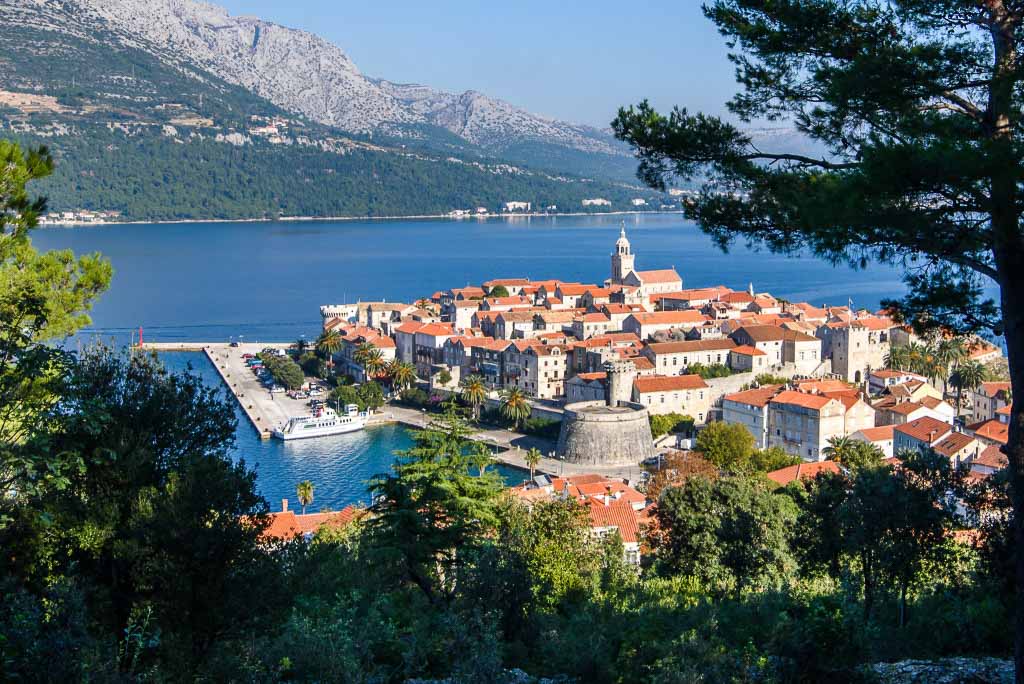 Spectacular Scenery...
Unspoilt, stunning locations, beaches & scenery, water sports, wonderful old towns & historical sights - for quality of location, Korcula is a wonderful choice for a family holiday.
Call us for a chat on  01275 813815 ...
---
For some real "Hidden Gems", take our advice and head to the Croatian Islands – there are some stunning Korcula villas that are really something special. Korcula Island is spectacular, with old towns and idyllic coves to swim in, it is perfect for a memorable family holiday or a break with a group of friends. A Korcula villa allows you to get a taste of the authentic Croatia...
Sleeps 8 | 4 en-suite Bedrooms | Heated Fresh Water Pool | Mooring
 Beautiful and unique property in a stunning location with direct access to the sea
VILLA POPPY - NEAR KORCULA TOWN, KORCULA ISLAND
If you are looking for a spectacular villa with direct sea access, luxury design and peaceful surroundings, look no further than Villa Poppy - newly completed, the property is on three levels, located just 5 km from Korcula town.
Find out more
---
Korcula Villas
Getting to Korcula is easy - let us arrange car hire for you or a transfer to your villa or to the ferry - you can get to Korcula from Split or Dubrovnik and the scenery, whichever way you travel, is fabulous. Driving up from Dubrovnik, you pass through the wine region and oyster bays of the Peljesac Peninsula and the local food and wine are delicious in this area. Once at your Korcula Island villa, there are some beautiful places to see.
A wander around Korcula Town, a 'mini Dubrovnik', is a must-do. Korcula Old Town is the supposed birth place of Marco Polo - intriguing when you learn that Korcula was part of the Venetian empire back at that time. A cocktail in one of the old town turrets as the sun goes down is a treat and as Korcula is partial to the odd festival, you might be lucky enough for one to be going on when you are there...
There are pretty little sea edge villages and bays all over Korcula with some beautiful locations for Korcula villas, and it is very unspoilt. Visit stunning Brna Bay and Przba or head to the turquoise, hidden cove of Zitna Bay at Zavalatica. Here you are also in one of the prime wine producing areas in Croatia - the famous (and delicious) 'Posip Cara' is made right here in 'Cara' so you are really spoilt for choice when it comes to sea food and wine here. Wander in one direction for an idyllic Croatian beach and the other for dinner on the sea edge in the pretty harbour - fantastic...