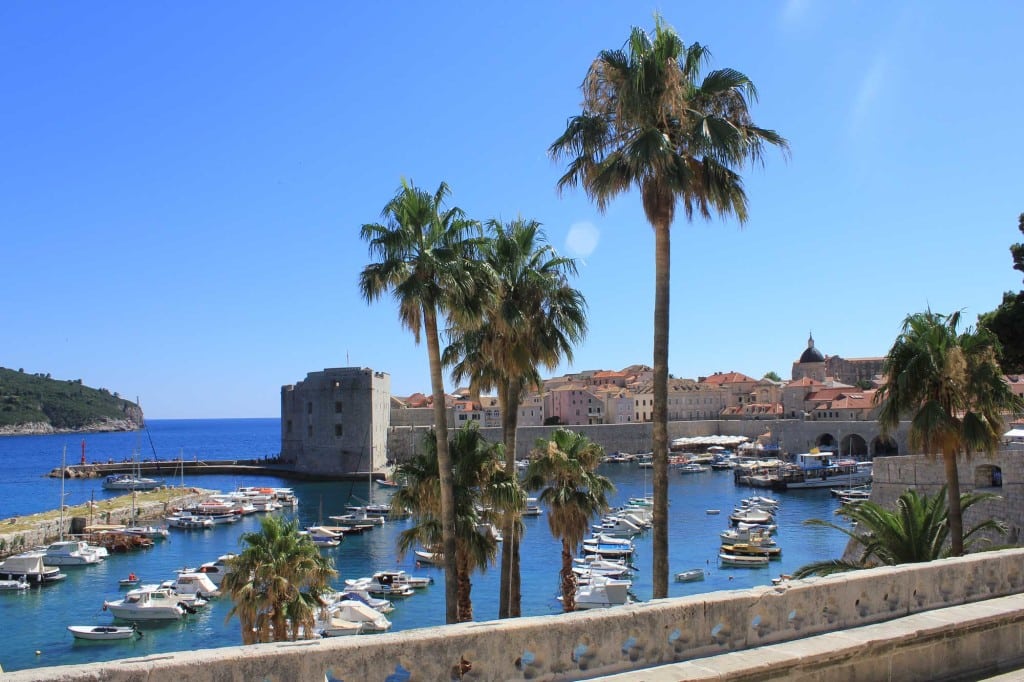 The Cable Car is a Fantastic Excursion for Holiday Villas Dubrovnik
by Saron Lease 23rd February 2023
The new Cable Car has given villas Dubrovnik a lift in Croatia!
For villas, Dubrovnik is the most sought after Croatian villa destination. And on any Dubrovnik holiday, Dubrovnik's Cable Car is a must do! Since it's reopening, it has brought breath taking views of Dubrovnik Old Town to guests of  nearby villas and hotels. If you've ever seen the breath-taking aerial views of the old town, this is where they were taken. The cable car was originally opened in 1969 but after falling out of use it has has been reopened to huge success. But apart from linking the Dubrovnik beaches at sea level with the great viewpoints, it has also opened up the stunning Srd Hill area of Dubrovnik. Now getting from Srd Hill to the old town has become much easier. It's now a great Dubrovnik excursion in its own right and a rather desirable place for both holidays and events.
Fantastic Views from the Panorama Restaurant
While the Cable Car is one of the best Dubrovnik activities, it's also a great plan to book a table for lunch too at the top. The aptly named Panorama Restaurant has outside and inside tables and you can dine while being mesmerised by the views. As Dubrovnik restaurants go, it is one with the best views! For a really special treat, book a table for dinner and watch the sun set over the Elafitti Islands.
Dubrovnik Weddings & Events
Something to celebrate? There is an Amphitheatre on Srdj that can accommodate up to 120 guests and is available for rent for special occasions or events. This location will leave your guests breathless, whether you organize a wedding or a business lunch. Weddings in Dubrovnik are already well established and sought after. Indeed, couples and wedding guests make the most of these fantastic locations.
Hiking, ATV Buggies & Zip Wire at Dubrovnik Cable Car!
If you'd rather get active then take the hiking trail to the cable car and see Srd hill in a whole different light! Or get an adrenalin hit on an ATV Buggy ride. But if you're after the ultimate buzz, the how about doing the Zip Wire!
Stay at a Villa Near Dubrovnik Cable Car
If you'd like to stay in the same area as the Cable Car you're in luck! Villa Belvedere is a large Dubrovnik villa situated above the city, near to the cable car, they are great accommodation choices. You can have all the peace you want in the heart of the Dubrovnik Riviera but also get to the old town easily and quickly in minutes.  Just 25 minutes from the airport, this holiday villa in Dubrovnik makes a very good base.
In Mlini Bay, just below there are also a lovely selection of Croatia villas – private pool included of course. Try the gorgeous Dubrovnik villa with pool, 3 bedroom Villa Turquoise by the sea, or 5 bedroom Villa Anamaria with sea views. Large Dubrovnik Villa Lumiere sleeps 14 if you are a larger group. For a villa in Dubrovnik with pool these are great as they are all within a 10 minute drive of the cable car and all sorts of activities in Dubrovnik. Check more Croatia villas with great locations below to see what would suite you.
Photo Credit for Cable Car Images – www.dubrovnikcablecar.com/
More Information