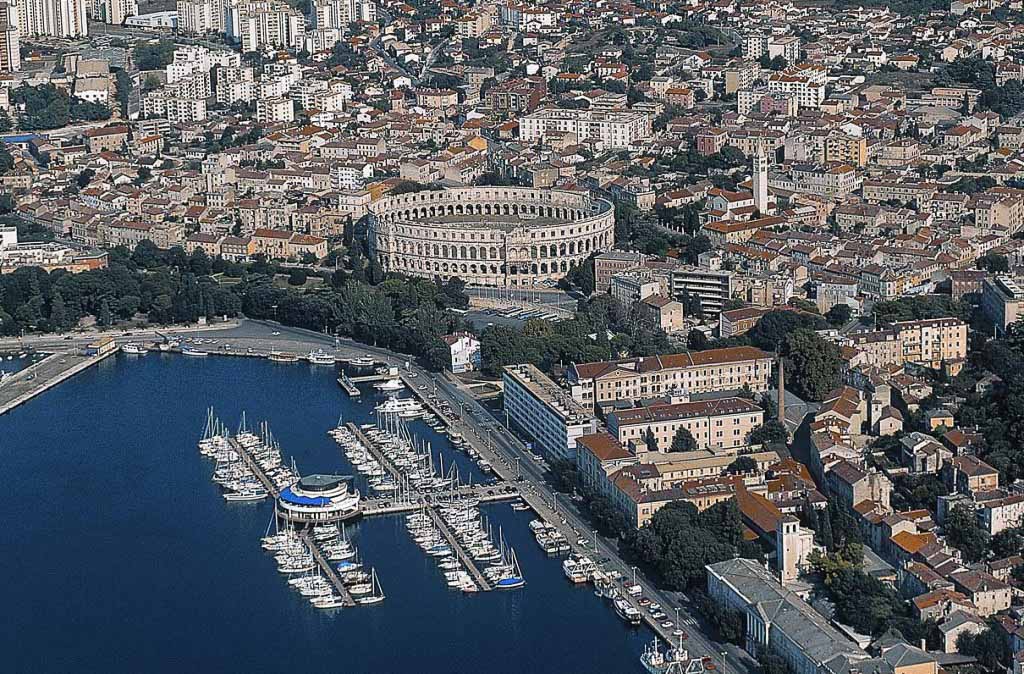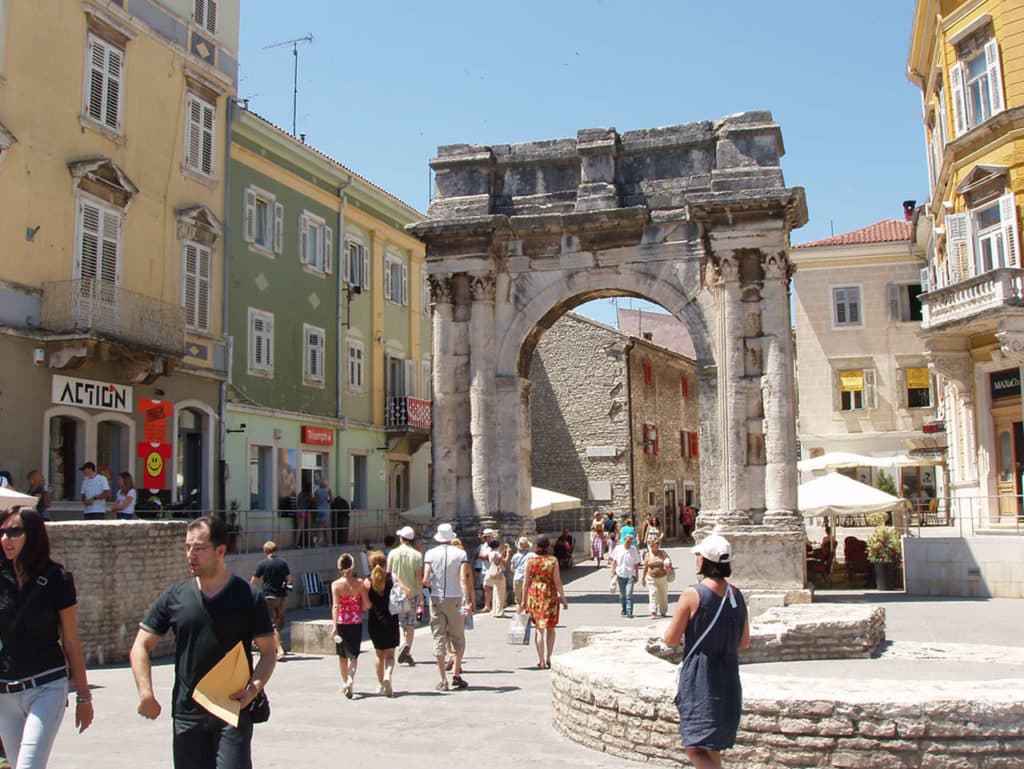 You've been to the Croatia holiday hotspot of fabulous Dubrovnik, so where next?
By Croatia Gems, 3rd October 2022
Photo Credits:
Photo 1 & 4- Pula © Renco Kosinozic via Croatian National Tourist Board
Photo 14 – Pula © Ivo Biocina via Croatian National-Tourist-Board
Other Photos – Pula © Istrian Tourist Board
In an article by CNN Travel, it is reported that Dubrovnik old town welcomed over 3m visitors in 2019, perhaps the last 'normal' year pre pandemic. Locals and seasoned Dubrovnik villa visitors know to avoid peak-visitor hours to enjoy Dubrovnik at its sublime best. However once you've experienced it (and everyone must), why not think beyond the town for your next Croatia holiday? There are many fascinating places to visit which you will enjoy for a variety of reasons, as much as Dubrovnik. All these places have equally lovely Croatia villas, to charm you and draw you back time again. CNN suggests a selection of Croatia locations to tempt you away from villas in Dubrovnik Croatia.
CNN alternative Croatia villa locations
Ston
Ston is within easy reach of Dubrovnik – just an hour's drive up the coast and arguably one of Dalmatia's best-kept secrets. This seaside town is rich in history going back to the ancient Illyrians. It is famous for its stone walls and incredible seafood, and in particular, the Ston oysters.
Often said to be a Croatian version of the Great Wall of China, the 14th-century battlements are perched up and over a mountain behind the town. Do make sure to leave quite a few hours to trek the 5.5km wall. It is Europe's longest fortified structure, which for hardy souls' forms part of the Annual Ston Walls Marathon!
The old town itself is lovely, with pedestrianised streets peppered with outdoor cafes serving seafood specialties like Adriatic oysters, black cuttlefish risotto and 'mussels buzara', so do make sure you enjoy a seafood meal.
Trogir
Often likened to a mini-Dubrovnik, Trogir old town is on a tiny island connected to the mainland by a little bridge. Just a half-hour drive or water taxi ride up the coast from Split, it retains the influence of almost four centuries of Venetian rule and totally unspoilt. It is surrounded by water, largely now filled by stunning yachts and pleasure craft, consequently car-free Trogir has something of a feel of Venice.
UNESCO recognised Trogir as World Heritage Site in the late 1990s, recognising an excellent example of a medieval town. Unlike many, however, it had conserved its original urban fabric despite adapting in part to modern needs. Expect narrow winding streets, flower festooned Juliette balconies, surprise doors in high walls giving way to lovely courtyard restaurants and cafes. Enjoy the palm-lined waterfront promenades with many opportunities to people-watch from the cafes lining them.
Visitors are spoilt for choice with some lovely Split villas Croatia, with private pools, to retreat to after a day's sightseeing in Trogir.
Primosten
Continue past Trogir and proceed up the coast to find Primosten. This would have been another ancient island town, however in the Renaissance, the people built a narrow causeway to connect the town to the mainland.
Again, featuring narrow lanes which host an intriguing mix of shops, boutiques, and traditional restaurants. Make sure not to miss the view from St. George's Church which dominates a hill with spectacular Adriatic views. Head back to the mainland to find sandy Croatia beaches and beyond to vineyards producing some of Croatia's finest wines.
Biograd Na Moru
The location of Croatia's largest boat show, the town draws boats from around the Adriatic. The town has become a nautical hub around the large marina. Again, with Venetian influences, the original old town is focussed on a small compact promontory.
Perhaps the major benefit of spending time here is the closeness to the Kornati National Park. The many islands offe superb scuba and snorkelling opportunities. Also within striking distance are the spectacular Krka and Plitvice Lakes National Parks with their walks above the waterfalls.
Zadar
Zadar isn't far from Biograd and with its own airport, gives excellent direct access by air. Airlines are gradually recognising the attractiveness of the area and are increasing flight schedules to the town' airport.
The old town is a beautiful rival the lovely Trogir and Dubrovnik, a mix of influences from the cultures of those ruling here over the centuries. Do make sure you visit the Sea Organ for some 'musical' fun.  Trogir and Krka National Park are both easy excursions not to be missed.
Split
Most international airlines fly into Split, which has as its core, the amazing Emperor Diocletian's Palace. As Lonely Planet says, "Don't expect a palace though, nor a museum – this is the city's living heart, its labyrinthine streets packed with people, bars, shops and restaurants". Indeed it's fascinating to see how locals have occupied nooks in the rambling palace fabric to make their homes – it's a true neighbourhood, and lovely for it.
Split is the gateway to the islands of Solta, Hvar and Brac, with the latter being the closest, at just a 50-minute ferry hop. If you are tempted to stay in the Split Riviera region there are a wealth of Split villas with private pools to choose from.
Pula
Pula is one of the jewels in the crown of the Istria region, a bustling city just over the Adriatic from Venice. As with most of the Croatian coastal settlements, Pula's architecture has been influenced by its invading regimes. But the premier sight is the well preserved Roman-built Pula Arena at the heart of the city. Book tickets for a play or concert to be swept back into history in a fantastic venue.
Pula is also the gateway to the islands of the Brijuni National Park with its beaches, hiking trails, golf course and safari park. Together with a direct ferry link to Venice, makes Pula a cracking place for an Istria villa rental.
More Information