Overview:  Shop Opening Times
From May to October, all grocery shops, souvenir shops and supermarkets are normally open on weekdays and Saturdays  from 8am - 8pm as a general rule, with larger shops  often closing later  at 9.00 or 10 p.m.
On Sundays,  smaller shops generally open the same times as weekdays, but supermarkets may close at 1 or 2 pm,  although the management of the supermarkets can decide to keep them open on Sundays for the same times as on weekdays during the high season (meaning July/August) until 6 - 8pm.
In low season opening times are usually the same – shops just tend to close one hour earlier in the evening – meaning shops are open usually until 8 p.m at the latest.
Other shops such as boutiques and electronics shops usually work until noon or 1:00 p.m. on Saturdays and are closed on Sundays. Shops usually adopt Sunday working hours for majority of national or religious (Roman Catholic) holidays.
Please note that the times quoted in this section are to be used as a guide only since shops may change opening times from time to time throughout the year
There is a good selection of local Cavtat supermarkets which are accessible from most villas and apartments and which should provide all you need day to day!
Find out more
---
Mlin Bay has some good sized supermarkets in its vicinity as well as small kioska selling day to day grocery items!
Find out more
---
You will find Dubrovnik Old Town supermarkets dotted throughout the old town streets - they are not big shops, usually medium or small sized, but usually have a good variety and everything you need.
Find out more
---
If you want to do a really big shop then Gruz Harbour Supermarkets, Dubrovnik are a really good bet and most similar to our UK large supermarkets with a  good range of everything in stock.
Find out more
---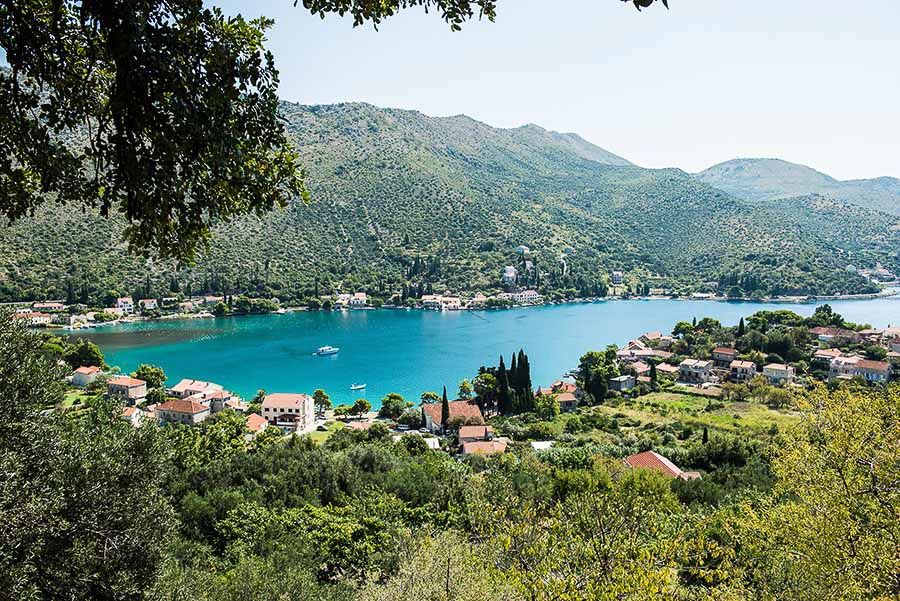 Zaton supermarkets are more like small grocery stores so best to stop off at one of the larger supermarkets in Gruz on route to Zaton if you want to do a big shop prior to the start of your holiday.
Find out more
---
Croatia Supermarkets
If you'd rather not do you own supermarket shopping in Croatia and would prefer to hire a local chef or just arrange catering for some of your main meals at your Croatia villa or apartment, just let us know and we can arrange that on your behalf!